Are you telling us the whole truth, Khloé Kardashian?
The KUWTK star took to her Instagram Stories on Wednesday to clear up how she first got involved with ex Tristan Thompson.
But fans aren't quite convinced by the KUWTK' star's reasoning.
ICYMI, the Tristan's first baby momma Jordan Craig recently came out and blasted Khloé for having an affair with the NBA baller while they were still dating. Oh, and while she was expecting their first child.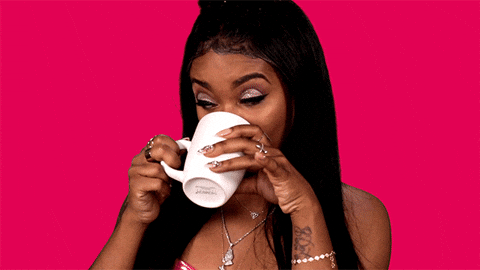 Additionally, Craig claimed the stress which came as a result of their creeping actually caused pregnancy complications for her!
Judging by the hundreds of tweets about the situation, it seems the real issue here is the fact the 34-year-old claims she didn't know Jordan and Tristan were still together when they first met.
As we told you, the Good American creator insisted she spoke with the guy's inner circle, including his mom and even his lawyers, to be sure Thompson and Craig were broken up before continuing to go on dates together.
Khloé klaimed:
"After going on some dates, Tristan told me that he had an ex that was pregnant. Obviously, I was reluctant about us continuing to date or start a relationship. He pleaded with me that the relationship was over before we met."
Hey, the woman did her due diligence, right? Do YOU ask your man's lawyers about his ex situation?
After having been publicly humiliated by exes' cheating ways multiple times over and knowing firsthand the kind of damage a tryst like that causes, she wouldn't lie about being the other woman… right?!
Well, one would hope not! But unfortunately for True Thompson's momma, her explanation fell flat on Twitter.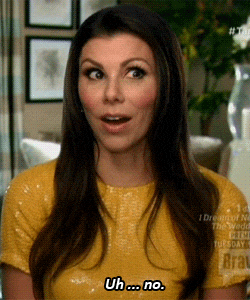 Plenty of users called bulls**t and almost immediately started dragging the reality TV star for supposedly not keeping it 100.
Some fans were pissed Khloé let herself be fooled by the 28-year-old and his friends; did she really think he would tell her the truth about the status of his relationship? Or did she just want to believe it?
See some of the most incredulous responses (below):
"Khloe Kardashian can't be serious. 😭😭😭. She really believes that Tristan and his friends told the truth about his relationship with his PREGNANT ex gf??? A known liar???? Told the truth???? Like n****s don't lie for their homies ALL THE TIME?"
"Khloe got played, how can you ask a n****s friends if he's cool 😂😂 that's rule number 1, don't trust the squad!"
"Her "truth" has so many holes!! Why not ask Jordan instead of his atty( who is pd to lie)? Kourtney is a bm why didn't she ask her? Khloe brazenly posted pics not caring abt a pregnant woman's feeling and unborn child!! Then, she called JW a home wrecker!! Karma!!"
"I was sure reading like 'okay, but all those people are expected to cover his ass'. For someone who comes from a family that covers up EVERYTHANG you sure are slow as s**t to a scandalous situation Khloe."
DAYUM. Like we said, people are not holding back their thoughts on this one.
Another user found a more specific problem with the Revenge Body host's "truth" — and accused her of straight up LYING about how she met Tristan in the first place.
In her IG story, KoKo insists they met on a blind date set up by a mutual friend. She previously gave the same explanation during the Keeping Up With The Kardashians 10-Year anniversary special, which aired back in 2017.
But read through one user's supposed receipts (below) for an alternative take:
"Khloe's "Truth" doesn't add up, it was first reported that Tristan and Jordy (first baby mama) went to Kevin Hart's wedding together since Kevin's wife is Jordy's cousin. Khloe was also invited and that's where she met Tristan. Weeks later Khloe went on vacation with Tristan.
This was revealed by Jordy's friend before Khloe told us the "blind date" story."
TBH, this story sounds a lot more believable…
For our readers who may not know, Kevin Hart's wife, Eniko Parrish, is Jordan Craig's cousin.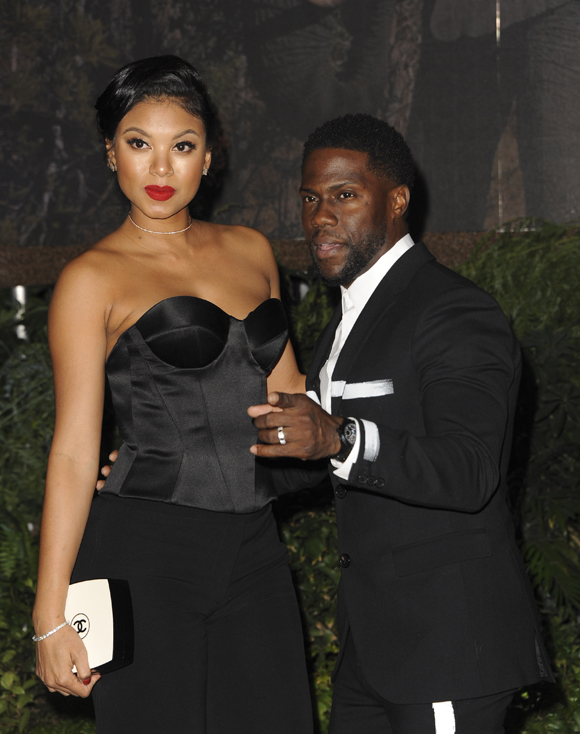 Jordan and Tristan attended the Harts' nuptials together. As a couple. Khloé was also reportedly there and would have met them together. This is where the trio allegedly first crossed paths.
Man, if only the Night School star would release his wedding photos… then we could really get to the bottom of this!
Meanwhile, Tristan has yet to comment on all of this she-said, she-said.
But could you really believe him if he did?
What do YOU think, Perezcious readers? Which version of the story holds water??
Sound off in the comments (below)!
Source: Read Full Article