Your social media accounts will be more secure if you use two-factor authentication.
Use a different, secure password for each social media account you have, advises Romita Das.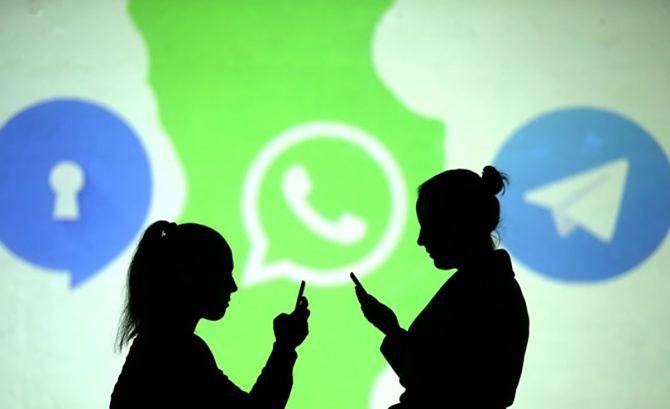 Social media is no longer what it used to be — a platform to share life events, memories and make new friends.
Once you are signed on to a networking app, the influence is such that it seeps into your daily life and activities, almost taking control of a large part of your life, your time and inspires your decisions.
From connecting with our loved ones, hunting for a job, sharing or receiving information, expressing our emotions by sharing pictures of a fun vacation to sharing an inspirational post about life, apps like Snapchat, Instagram, TikTok and WhatsApp have access to a lot of things you do in your personal and professional lives.
With approximately 4.55 billion active social media users globally combined with increasing dependence on networking apps, there has been a significant increase in the number of cyber crimes.
Some of the most popular social networking platforms have hundreds of millions of account passwords saved on its servers, which if not encrypted, may compromise the privacy of your data.
Even though most social media platforms claim to provide security measures to safeguard users' accounts, here are a few tips every individual should keep in mind in order to protect your privacy, personal data and stay safe from scamsters:
1. Enable multi-factor authentication and Single sign-on
Your social media accounts will be more secure if you use two-factor authentication.
A password that must be typed to access your social media account will be provided to you when someone signs into it from a different location, device, or browser.
This means each time you log in, you will get an OTP on your phone, which you need to enter into your device to access your social media accounts.
2. Use a strong password for your social media accounts
People use many social media accounts for various reasons. However, the security of your account is jeopardised if your password is weak or predictable.
Also, if you use the same password for multiple accounts, hackers may be able to access all of your accounts through one.
Use a different, secure password for each social media account you have.
Your password must contain both upper- and lowercase letters, numbers, words, and special characters.
Your password will be more difficult for hackers to guess the stronger it is.
3. 90-day rule
As hacking is not a one-time process, according to the experts, users should change their passwords after every three months so that it becomes difficult for attackers to crack the password.
And if someone is trying to hack the account for a long time, s/he won't be able to figure out your correct password.
4. Update your privacy settings and set up security responses
You can always restrict your audience on social networking platforms. But a lot of people needed to be made aware of its significance.
Every user must investigate, test, and review those settings.
5. Set up tough security questions
One of the easiest ways to hack into your accounts is by blocking your profile or resetting your password.
To prevent someone from misusing your account, you can also set up interesting security questions to log in, edit or access profile data.
Use questions that are challenging for everyone to think about rather than standard inquiries like 'What is your mother's name?' or 'What's your hometown?'
6. Be careful what you share with whom
Avoid disclosing personal information online since hackers and data mining firms will pay a lot of money for it, including your e-mail address, phone number, and social security number.
Avoid sharing real-time information — for example, avoid uploading pictures when you're traveling to a new/unknown location or in a real-time event like a wedding or any function.
Try to keep your social media profiles empty.
Everyone who needs to know your birth date, e-mail address, and phone number already has them. Take a good look at your profiles to understand how vulnerable your public data is.
7. Device safety and endpoint security
Your device and applications are safe if it is protected with an updated antivirus and firewall.
Keep your devices updated with the latest antivirus solutions to improve your security and protect your system from bugs and malware.
8. Make sure to check friend requests and delete phony accounts
Social media platforms are full of fake accounts.
These phony accounts could belong to a hacker, a dubious group, or even a rival who wants to keep tabs on your activity.
Only accept a friend request after checking it first.
It's a good idea to report and ban profiles if someone is upsetting you.
9. Beware of unknown links
Avoid clicking on any unknown links from strangers; it might be a way to take over your account.
Change your password as soon as possible especially if you receive a suspicious e-mail or login attempt.
10. Avoid accessing your social media accounts using Open WiFi
Other users on the network can see what you see and send if the network is insecure.
You log in to an unencrypted site or one that only employs encryption on the sign-in page.
In addition, try to lock your profile photo, keep your social media private as much as possible, and limit it only to your known friends.
Also, refrain from untrusted social media filters from untrusted sources.
Do not accept connection requests from known sources. Keep your profile private.
And, of course, last but not least, remember to log out once you are done.
Stay alert to stay secure on the Internet.
Romita Das is a field marketing manager at InstaSafe Technologies, a cloud-based security service firm.
Source: Read Full Article