If you are among those people who prefer to jump into bed first and save the difficult conversations for later, then these times might not fancy you, cautions Ravi Mittal, founder, CEO, Quack Quack, an online dating app.
Until a few years ago, none of us would have imagined going on a virtual date with an absolute stranger and maybe months later, even consider getting intimate and taking it to the next level all over the Internet.
Today, the pandemic has changed the way people find and date their significant other.
Despite the restrictions and limitations, people are finding new ways to get connected to the real world.
A survey by Indian dating app QuackQuack has revealed that the pandemic has fueled people to be more honest and upfront.
At the same time, since the Covid outbreak, safety has been the most sacrosanct criteria for people to pursue a serious relationship.
More than 80 percent of users would not prefer going on a date or getting intimate with someone who hasn't received the Covid vaccine.
Some tips how you can adapt to the new normal in the current dating era with safety being a major concern:
1. Be more selective and look for what matters
Nowadays, qualities that would get admired have to be more rigid than 'looking like a stud', 'has a nice car' or 'the way of clothing.
That's only because the stakes are much higher now unlike pre-pandemic.
Today, you are subconsciously compelled to include the thought 'Am I going to die?'
Also, being selective means what's important to you and then sees if the other person comes under those criteria. Example: Why rule people in and out based on their appearance, when you keep talking about having a completely vaccinated and understanding person?
2. Set some goals
I'm sure, it would not be easy for anyone to go cold turkey on dating and then jump back with full speed.
So, for them, experts suggest starting slow and setting some mandatory goals to have the ball in your court.
Do not rush into things and take enough time on deciding your partner. Any unpromising match could end up breaking your heart.
3. Do more video calls
If you are among those people who prefer to jump into bed first and save the difficult conversations for later, then these times might not fancy you.
Make sure, you take out enough time to know the particular person before you get into physical stuff, that will eventually happen if it has to.
Today, people seek more emotional protection, things like quick sex, or intimacy distorts things. Remote video calls are a must.
4. Don't delay asking the right questions
Make sure you ask questions that are important to you as it helps you know the person before meeting them.
Questions such as "How long was your longest relationship? Why did it end?" "What are your thoughts about money? Where does it rank on your priorities?", "What do you want in life?"
5. Watch your behaviour on the first date
You would have been interacting more with family members and close ones during the pandemic, so this habit might have taken away your flirting skills.
Make sure you make eye contact and smile to gain confidence, don't talk about your exes or look at your phone too often.
6. Don't encourage serious or negative conversations
Experts suggest that people must focus on lighthearted, positive topics on a first date but you can not just ignore an insane year.
A great way to discuss pandemic times is to share all-new activities, any new course, you learned to bake, or read classic books.
Brag a little and then ask your date what they spent their time on.
7. Have go-to talking points
Your date is going fine and out of nowhere, the conversation slows down, and then it's deafeningly silent.
Remember, don't just sit back, rather ask your date about things you know about him/her.
Like, if you know she is interested in painting or studied abroad. This gives the conversation a safety net and relaxes you.
8. Set some meeting rules
It can get problematic if you are meeting for the first time and have different expectations.
Tick mark some new rules.
What if you have thought about 'stay at least six feet apart', and the other person is thinking of having his/her first intimate moment with you. If you haven't discussed this yet, things might get awkward for you.
9. Agree on a few basic rules
A safe meeting place with ample space to maintain social distancing, making mask compulsory, ensuring you are symptoms-free, and quarantine two weeks before the meeting.
10. Look for safe transportation to and from the date location
Travel matters too after this unwelcoming virus came out and said hello to us.
Pick the path to and from the venue that avoids crowded areas and use the relatively safest means of transportation.
Cabs or shared vehicles can be risky with small, enclosed spaces and potentially infected people such as drivers and previous passengers.
Avoid travelling too late to unknown places.
Choose a place you feel safe and will offer you safe and convenient options to travel.
If you choose to take public transport ensure it isn't too packed and is adequately cleaned.
11. Plan for sex
First thing first, if you are planning on taking your date behind closed doors, make sure you're fully vaccinated.
If full vaccination is non-negotiable for you, then you need to make it clear to any potential partner, because not everyone has the same priority.
Sexual health and condom must be a healthy topic for conversation as it's too easy to ignore or overlook when you're caught up in the moment. Ideally, complete vaccination status will help both of you.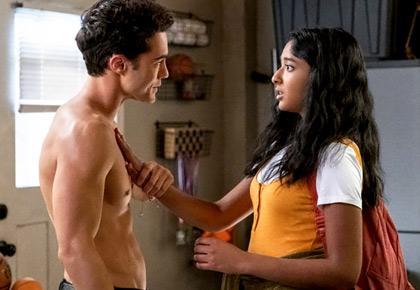 Source: Read Full Article