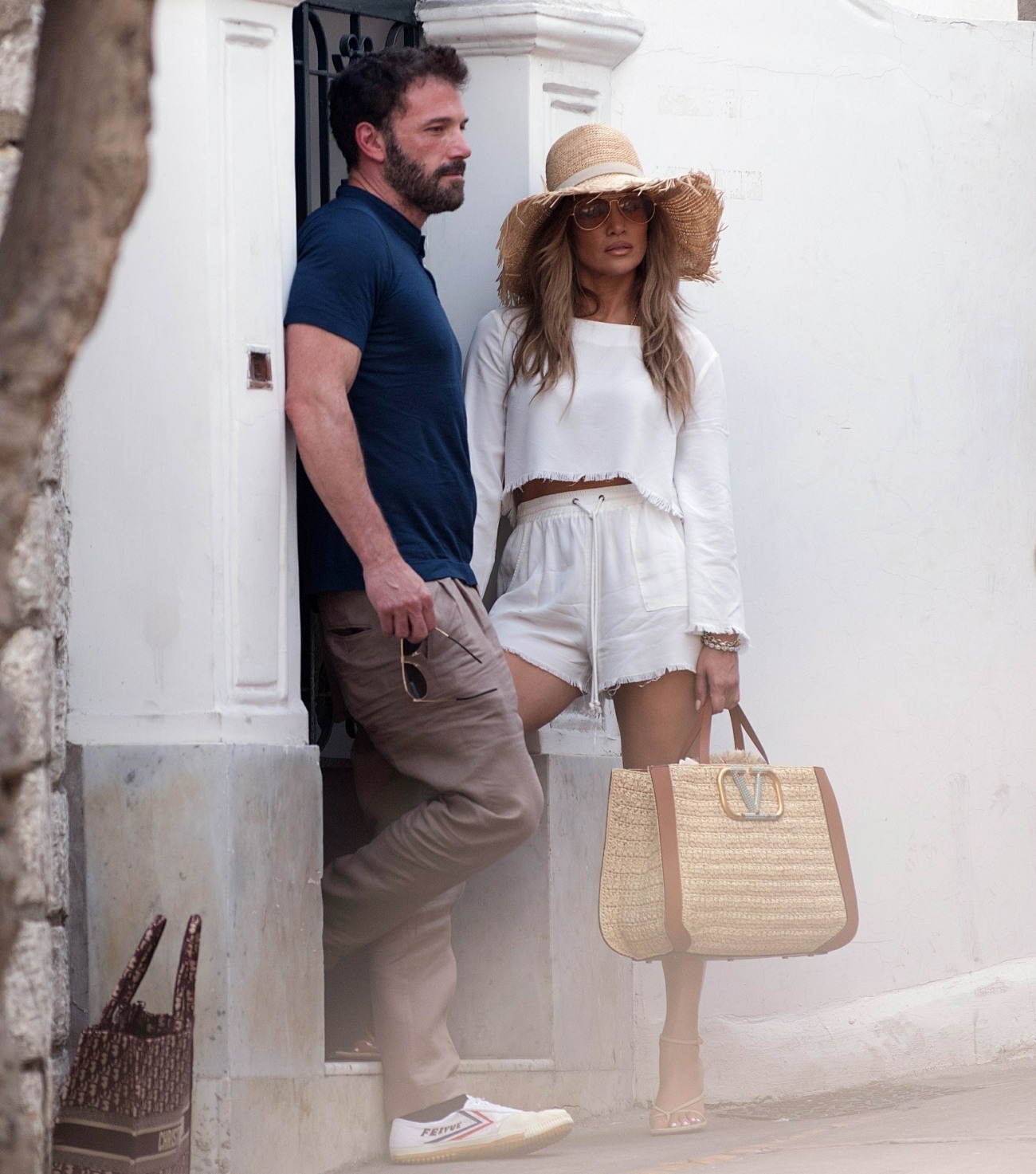 As you know, Jennifer Lopez and Ben Affleck have been very public about their rekindled romance. They've been seen canoodling in New York and Italy, unabashedly (I mean they are two Leos). It would seem the two have moved on from the heartbreak that Ben caused Jennifer back in 2004 shortly before their planned nuptials. C'est love folks or perhaps it's fate. According to celebrity astrologer, Aliza Kelly, Ben and Jen's romance is written in the stars. Aliza stated on the first episode of her weekly People TV podcast, Celebrity Astrology Investigation, that Ben and Jen's original bond in 2002 began when an eclipse activated their Saturn and Venus conjunction. In fact, allow Aliza to explain the details:
On the first episode of the new weekly video series, airing Tuesdays, celebrity astrologer Aliza Kelly identifies an indelible connection in the birth charts of Lopez, 52, and Affleck, 49. By Kelly's calculation, the artist's Venus and the actor's Saturn were "exactly aligned" in 2002, with the planets "bonding together as activated by the eclipses."

Explaining that the north and south nodes (representing destiny and history, respectively) have an orbit of about 19 years, for the first time, she said the lunar nodes have cycled to the exact same place they were in 2002.

"I don't know how else to say this, but it would appear this reconnection is quite literally fated!" Kelly exclaimed. "I literally have goosebumps."

Though the couple is back smiling in the spotlight, recently making their first red carpet appearance together in 15 years, the astrologer acknowledged how much has changed since they split. Lopez and Affleck first dated in July 2002 and later got engaged, before calling it off in January 2004.

Now, the This is Your Destiny author said the couple could be challenged to redefine their relationship in a whole new world.

"Fundamentally, Leos are looking for lovers, someone to share their throne with. From an astrological perspective, the question isn't whether Ben Affleck and Jennifer Lopez are compatible – they are," she teased. "The question is how they're defining their Leo kingdom today."
[From People]
I am a huge astrology nerd and Ben and Jen have some interesting contacts in their natal charts. Both are Leo suns and Scorpio moons (they feel at home with each other). They both have Mercury in Leo as well which means they communicate well with each other. With both of them being Leo suns and Scorpio moons, there is a lot of passion (and drama) between them. But Scorpio moons can be tricky and secretive AF. And with Ben's Saturn (the planet of commitment) aspecting Jen's Venus (planet of lub), this is definitely a stick and stay situation. I am skeptical of this new but old romance (I feel it is moving too fast), but I can definitely see how they are drawn to each other when I look at their synastry chart. I am hoping that this time Ben's Leo ego doesn't f*ck it up. I don't believe in fate per se but I do believe that our natal charts carry energy that allow us to connect or avoid people depending on the energy in their charts. I hope this relationship works out for them. Bennifer definitely has the energy of the stars in their favor. I am subscribing to this podcast. Despite being an astrology lover, I am not an expert and I love hearing how others interpret charts.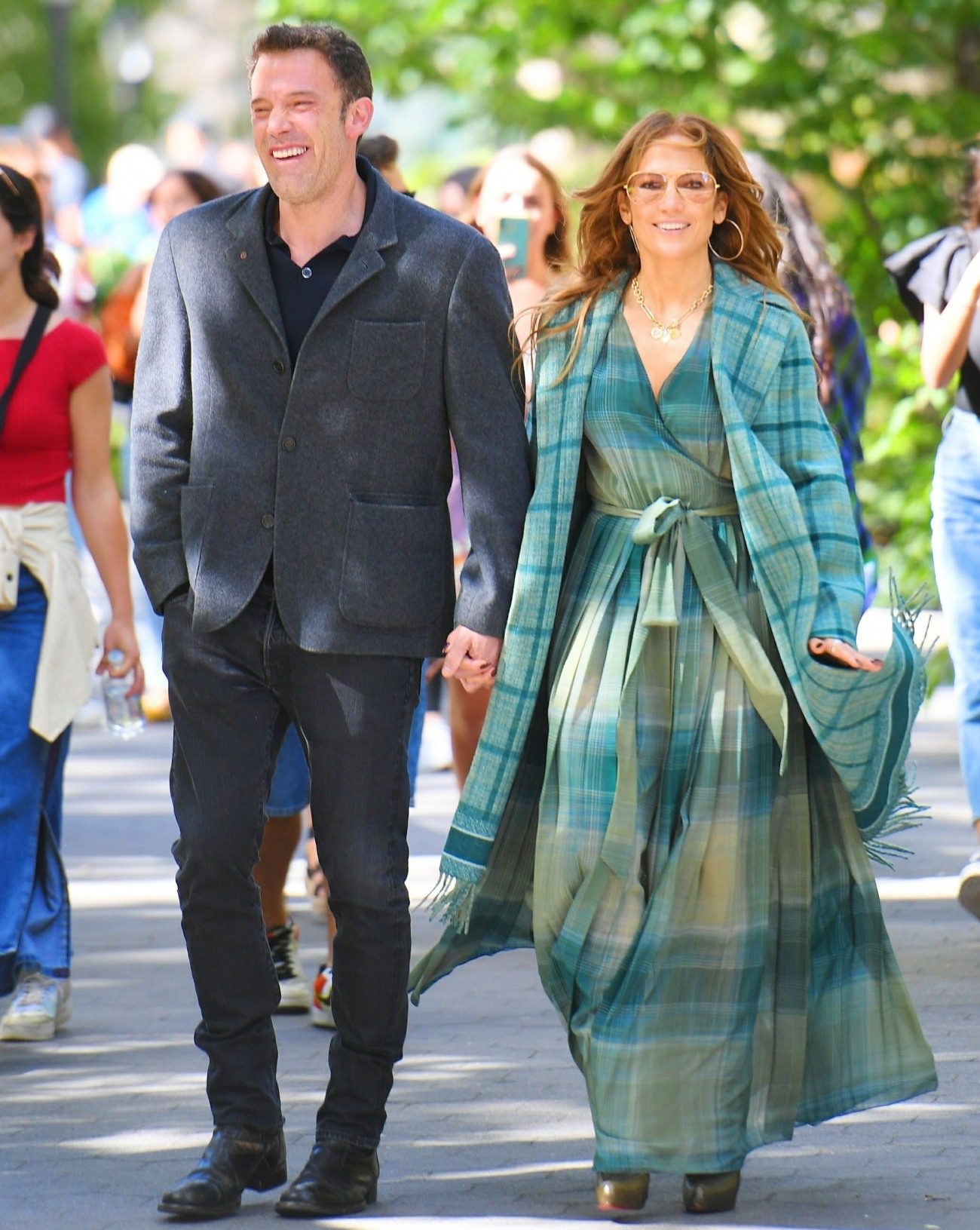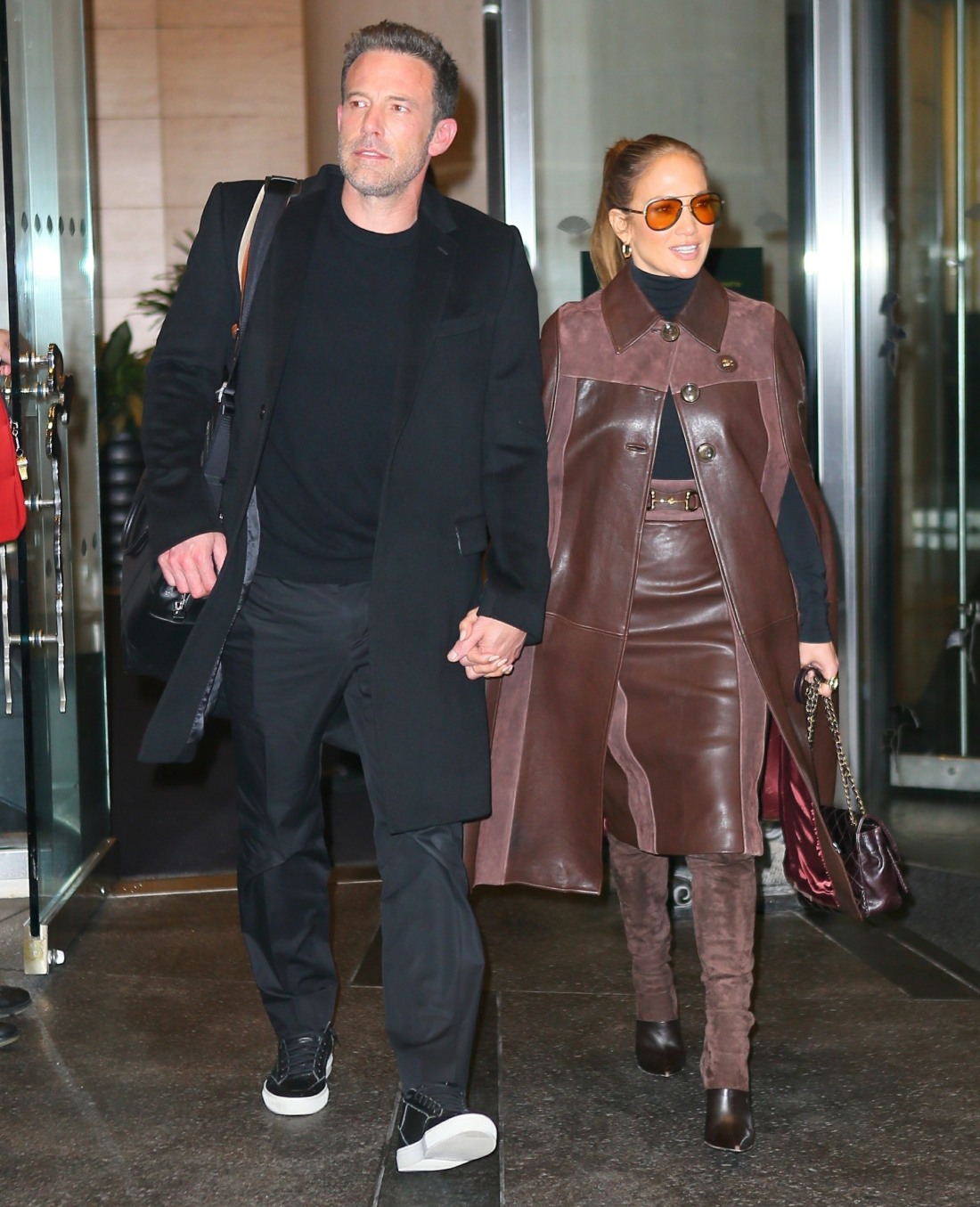 https://www.instagram.com/p/CU5cyvPJyyH/
A post shared by People Magazine (@people)
Photos credit: Backgrid
Source: Read Full Article