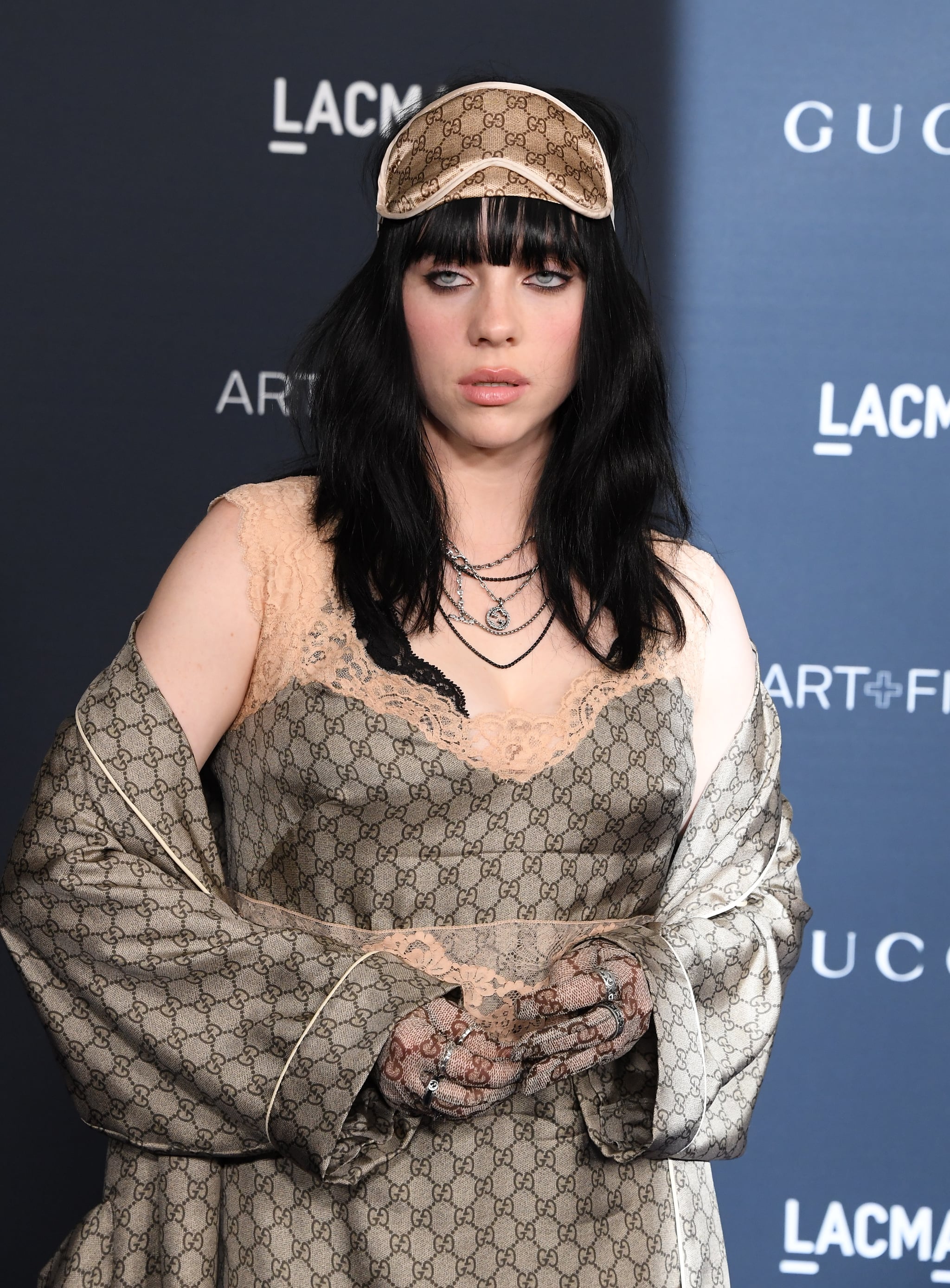 Billie Eilish is taking a step back from social media. On March 1, during an appearance on the "Conan O'Brien Needs A Friend" podcast, the "Happier Than Ever" singer revealed that she deleted all social media apps off of her phone, a move that she said is "such a huge deal" for her.
As someone who "grew up in the perfect time of the internet," Eilish explained that she enjoyed that most of her youth was in an era that wasn't too "internet-y that I didn't have a childhood." However, being a part of the inception of iPhones, social media and the topics that are discussed on said platforms turned her off, eventually. "Being a preteen and a teenager on the internet, those were my people. I was one of them," she said. " . . . Just keep doing what I do over the years, and slowly the videos I'm watching and the things I see on the internet are about me. I'm like, 'Ew! Stinky! I don't like that.'"
Eilish even recalled a time when she was with her boyfriend, Jesse Rutherford, and a negative video about her popped up online. "It was like, 'Billie Eilish is a horrible person.' And then it was a very serious video of why," she explained. "The person seemed in the right head space and they were saying all of these things. I was like, 'Jeez, wow.' It's just such a crazy reality that I live in. I'm like, 'That's my face. That's my name. That's me. Oh, interesting. OK. Alright.'"
"It's these definitive statements that they know are right, somehow they know, somebody told them. God came down and said, 'This is the truth about Billie, and you know it for a fact. You don't know her, but you know that this is the truth, and you have to tell everybody about it, and everyone's going to believe it,'" she continued, adding that that aspect of the internet "freaks" her out. ". . . It just is very strange and then it makes me like, 'Wow, how much was a lie that I was reading when I was looking at the internet all those years?'"
Eilish isn't the only celebrity who has taken a social media break. Most recently, Selena Gomez announced that she's stepping back from TikTok amid fan speculation on the video app of an alleged feud between the "Only Murders in the Building" star and Hailey Bieber. Bieber is married to Gomez's ex boyfriend, Justin Bieber.
Tom Holland also went on hiatus from social media in August 2022, though he did take a moment to celebrate Zendaya's return to the red carpet by commenting heart-eye emoji under one of her recent Instagram posts.
Source: Read Full Article