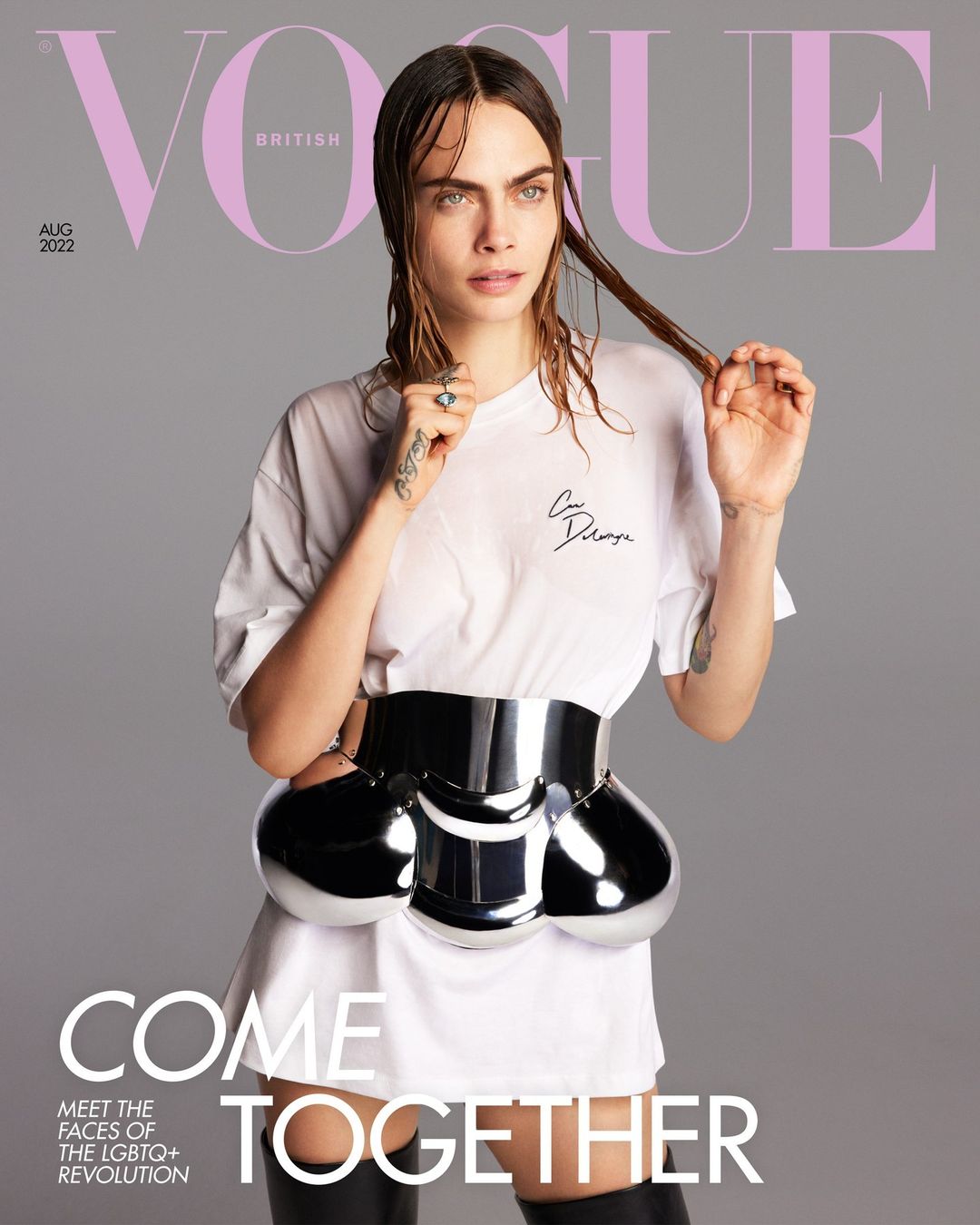 British Vogue did three covers for their August issue, which is "the Pride Issue." Nevermind that historically speaking, June is usually recognized as Pride Month, given the history of Stonewall (which happened in June, 1969). I'm not America-centric with this, Stonewall was a big deal internationally and that's why other countries recognize Pride Month in June too. Still, for British Vogue, every month/August is Pride Month. Or Pride Month can be postponed for Cara Delevingne's availability. Cara, Ariana DeBose and Cynthia Erivo cover the August issue of the magazine. I've been ignoring Cara so steadily for years now, I forgot that she actually gives interviews every now and then. Some highlights from her Vogue Q&A:
The importance of representation: "People need to see people like them. It's also important that in our industry, the entertainment industry, we are meant to be at the forefront of what is going on in the world, what people are and what we should be doing, which is leading. And to be leading, we need to represent all types of different people. Growing up, I didn't really see many people like me. So I'm just really grateful to be able to be one of those people representing.

A message to her younger self: "If I could give my younger self a message, it would be to love yourself. It sounds so cliché, but I would also say accept yourself, be yourself. No matter what that means, good or bad. Just to take yourself as you are. And to lift your head up high. That doesn't mean to not speak up, not say the truth. But that means to be proud. Be proud of who you are, no matter what that means.

A coming out story? "It's hard to call it a coming out story, because I never really came out. It was more that I just decided to put my cards on the table and say look, I'm in love, I'm in love with who I'm in love with. It didn't feel like I was making, you know, a conscious decision to be out. It just meant that I was done with being in the closet. I was done with being ashamed for who I loved and who I was. So for me it was more just being like, love is love, and we should be able to love who we want.

The changes which need to be made: "Rights. Whether it's trans rights, whether it's women's rights, whether it's equal opportunities, whether it's gay marriage. But the most important thing that needs to be done is we need allies. We need people to stand up and make a change, because it needs to happen now. There are so many people in so much pain, and throughout the world there are still choices being made, policies and governments that are going against people's human rights, and that is not okay.
[From British Vogue]
I've been debating with myself about whether Cara actually deserves credit for moving the LGBTQ+ needle a little bit within the fashion industry. Does she? I'm really asking. Because I am willing to give her some credit. Cara just stopped caring about fitting into the heteronormative-model box and she just started to live her queer life out loud. I'm sure it did shock people and, honestly, I'm sure she's lost work because of it.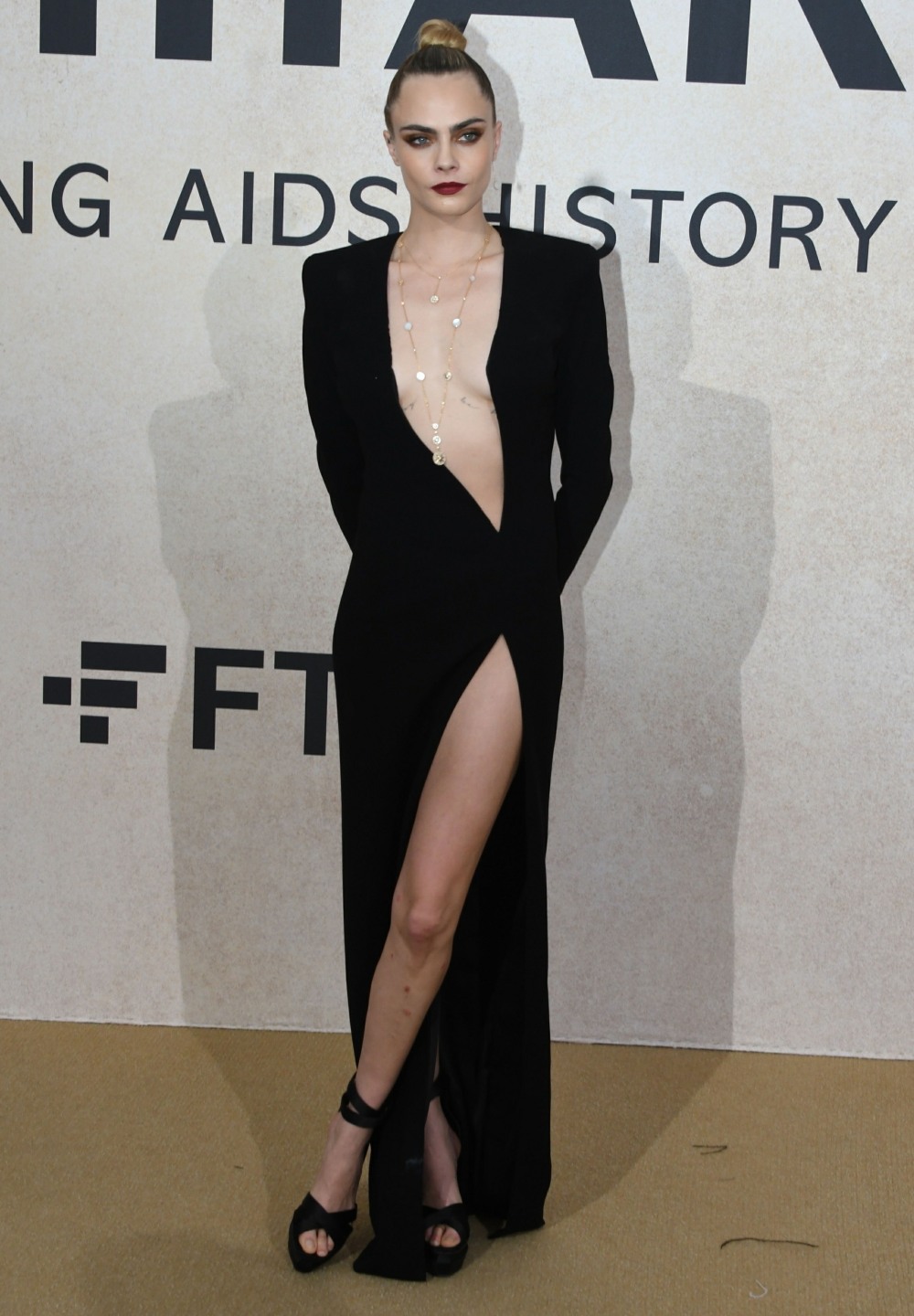 Cover courtesy of British Vogue, additional photos courtesy of Instar and Backgrid.
Source: Read Full Article