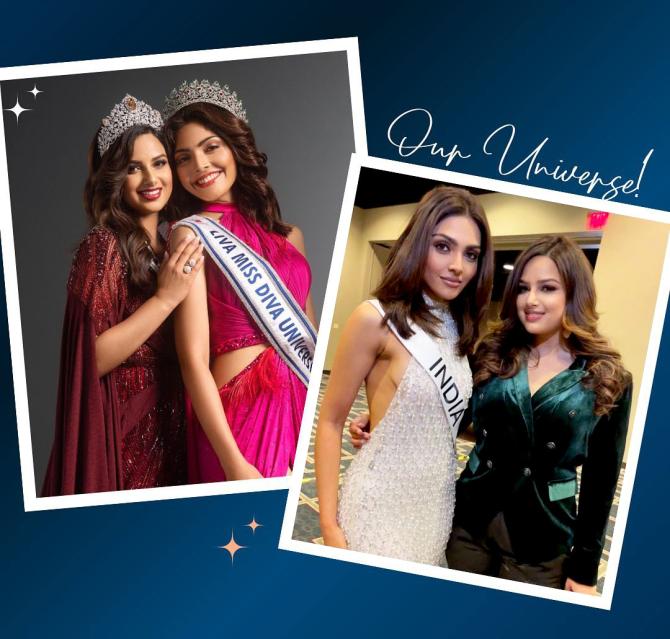 Two nail-biting days.
Just 48 hours. And the world will get a brand new Miss Universe 2022.
Will it be a lucky Pongal for India's Divita Rai?
Can she be as fortunate as her namesake, who swooped up a sister crown 28 years ago in Sun City, South Africa?
Divita's at the Hyatt in New Orleans, Louisiana, competing against bonny lasses from over 84 countries.
There's another Indian at the Hyatt too. Harnaaz Sandhu, who won the title in 2021, is there to crown the next beauty.
Harnaaz and Divita met up. Harnaaz joined the welcome dinner, that coincided with Divita birthday celebrations.
And, fingers crossed, maybe they will meet on stage on Saturday in a ceremony that begins 6.30 am India time Sunday.
Divita has been pretty unstoppable till now. An architect from Mumbai, who apparently adores badminton, painting, music, basketball, she became Miss Diva Universe 2022 at 24, and since then has doggedly immersed herself into the cause of making education accessible to children, especially for the girl child. She partnered with NGOs like CRY, Nanhi Kali and Teach for India.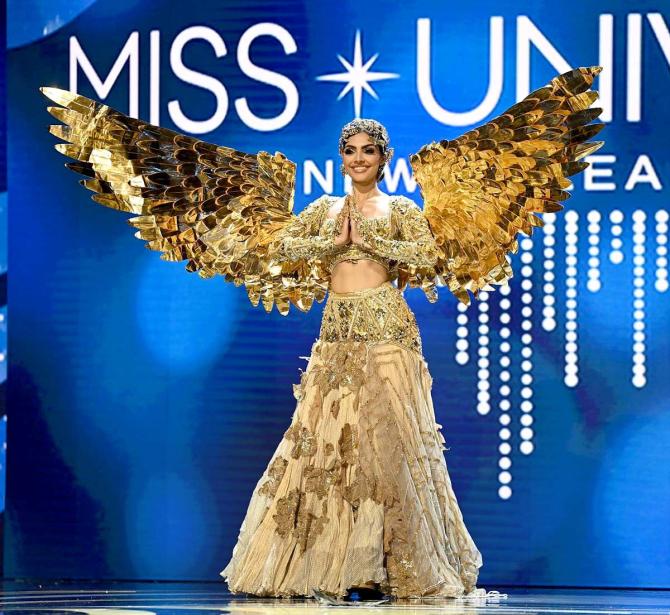 Divita courted judges with her one-of-a-kind sone ki chidiya getup during the National Costume round.
It was her generous nod to the super capable artisans of our land when she wowed an international stage with a hand-woven golden lehenga of tissue from the Chanderi district of Madhya Pradesh. It was created by Delhi-based designer Abhishek Sharma.
The message? An 'ethereal portrayal of India as the golden bird'. Lajawab.
For the swimsuit round, Divita pulled another message out of her all-inclusive potli (handbag). Her many-hued cape, that she strutted out fiercely, looking like a butterfly poised to float away, had been designed by artist Param Sahib (external link).
Said Param: 'The hand-painted and embroidered cape is a celebration in all its vibrance and freedom to love for the queer community in India and across the globe. (It's a reflection of) how the youth is changing the definition of love! The back has namastey painted as a salutation to the world'.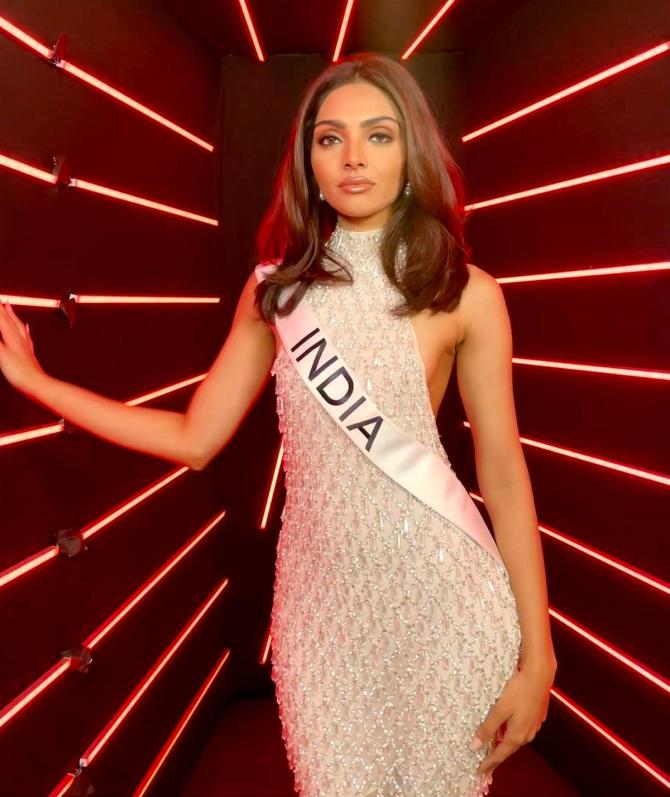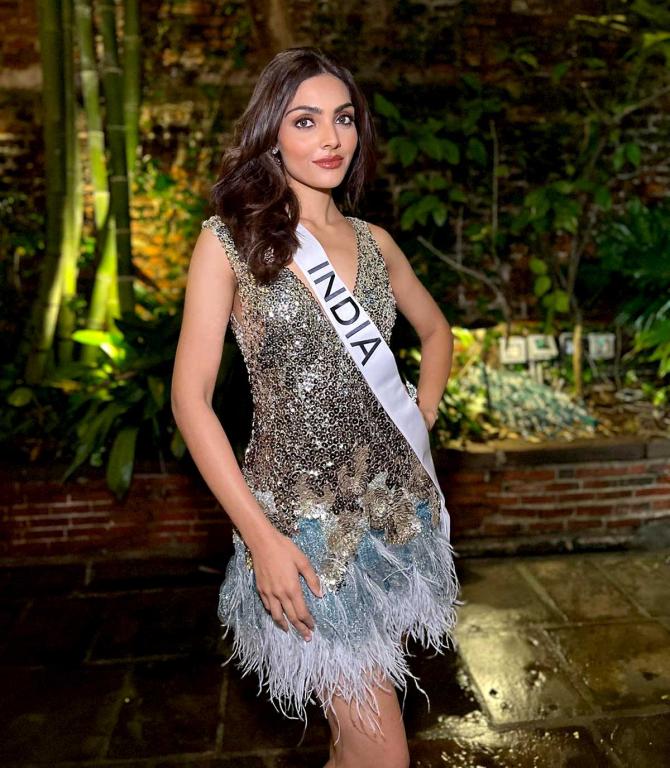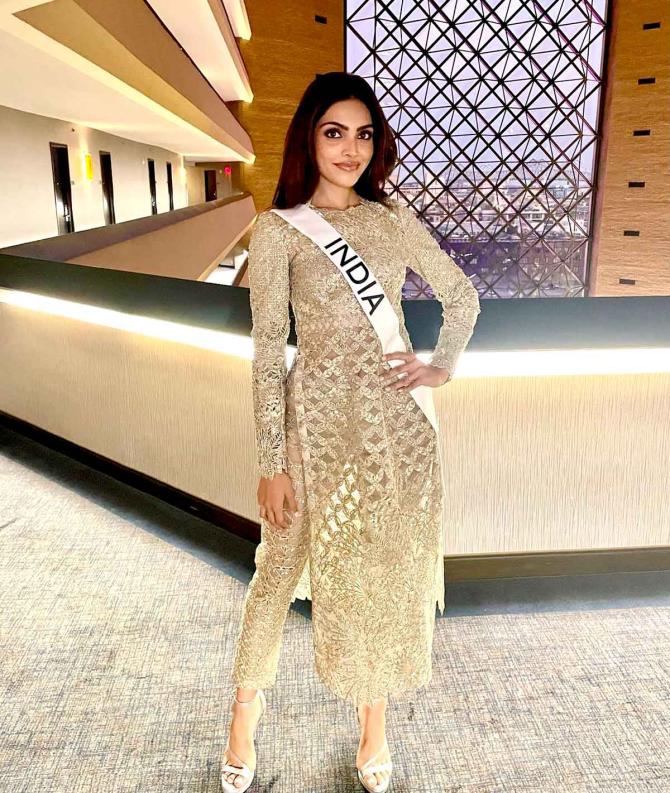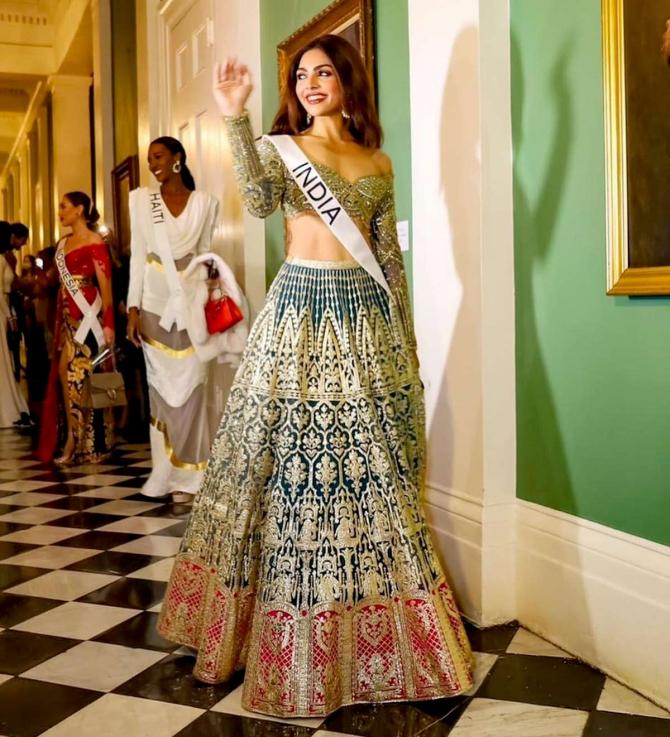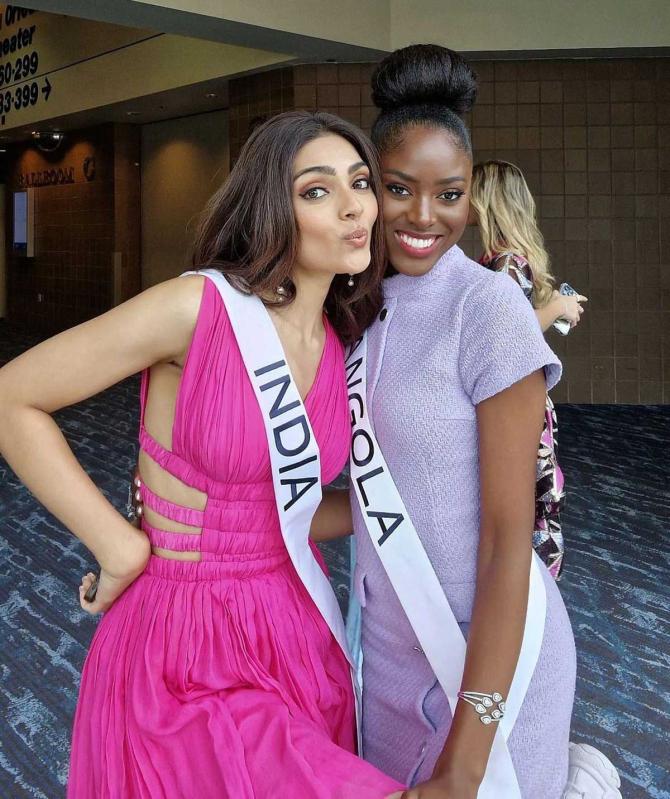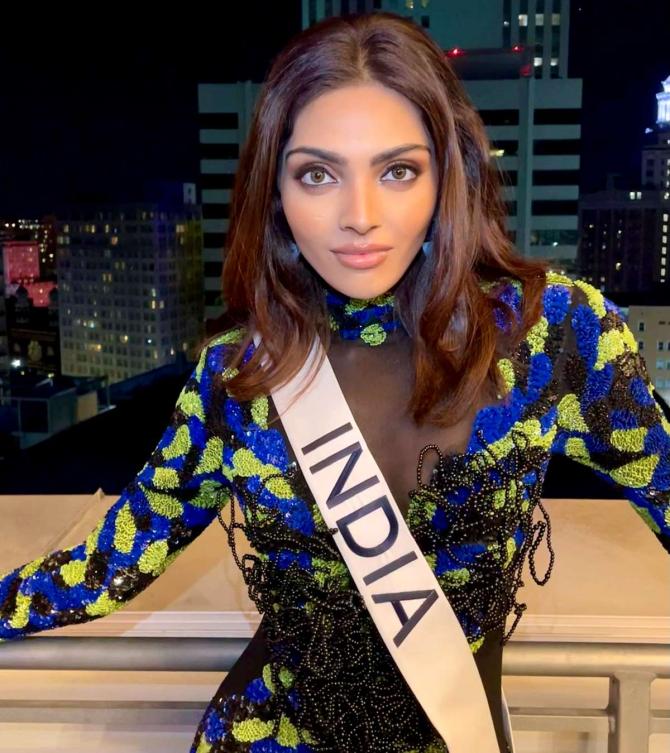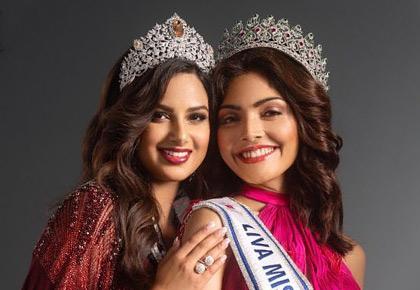 Source: Read Full Article