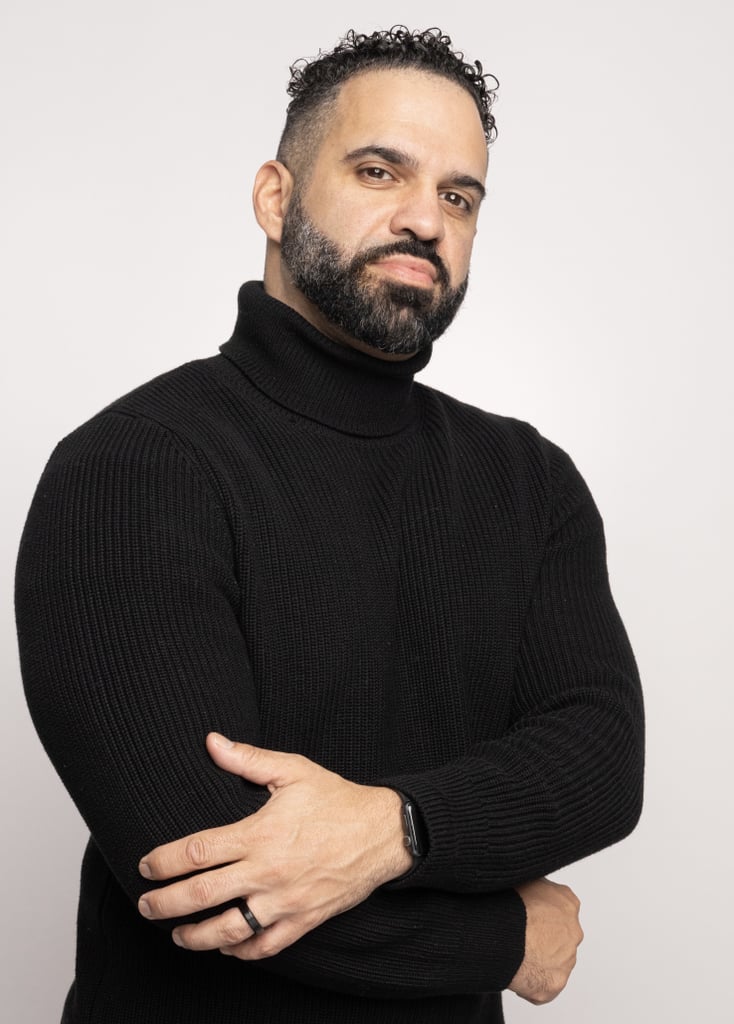 Image Source: Eddin Martinez
Allow us to (re)introduce you to comedian Juan Bago. Born Michael Diaz in New Rochelle, NY, and raised in Connecticut, Diaz started off with aspirations of becoming an actor before diving into sketch comedy. His goal of one day becoming an actor led him back to Washington Heights, NY, where his parents met and many family members still lived.
"A friend of mine that I met in college wanted to be a filmmaker. I wanted to be an actor. So, the whole move was like, 'Yo, you want to go to New York?'" Diaz tells POPSUGAR.
His goal was to become an actor, but in his early 20s, Diaz wasn't seeing any roles coming up for people who looked like him. "At that time, the first Americanized movie that was Dominican was 'Washington Heights' with Manny Perez, and that was in 2002," Diaz says. "But before that, there was nothing. [The neighborhood of] Washington Heights was literally known for clubs and that was it. There was no arts [scene] in Washington Heights."
Diaz made the move from Connecticut to Washington Heights and started taking acting classes and picking up some background work. He then connected with a friend who hosted a public access show. The two would shoot little sketches together, coming up with new concepts on a weekly basis.
"We did like 'MTV Cribs' in Washington Heights and I dressed up. So, those are little skills [and] little things that were allowing me to get to a certain point. I'm in there. I'm background work. [But] that was tough because it's not like I was able to act in that," he shares. "I did a little bit of independent stuff, but still back then, to do an independent film took a lot of money. It wasn't like the digital era right now when you can shoot something on your phone."
Things started to look up for Diaz when a friend of his connected him with the founder of the New York Latino Film Festival. "I finally went and I got inspired. This is 2004. I already had a few years under me. And that's when I wrote my first comedy feature," he says. "At one point it was a short and then it became a feature. So, I did the feature and it sold out at the Latino Film Festival, created a name, [gained] the buzz. And then from there, I never looked back as far as being an independent filmmaker in comedy."
The birth of Juan Bago, as we know him, arrived shortly after. In 2006, Diaz premiered "The Story of Juan Bago," a tale about an underachieving "loser" in his mid-20s who lives at home with his parents and "doesn't bathe very often," according to the film's synopsis. Juan Bago decides to turn his life around after coming across the girl of his dreams while riding the subway and realizing that if he doesn't change things, he may lose out on the chance of being with her. This personality became so attached to the Dominican American comedian that many often don't realize that Juan Bago is not his real name.
"Originally, I was going to cast somebody. We even auditioned 25 people. But then, when it came down to it, with the budget that I had and expecting an actor to do all these hours, I was like, 'I know it. I wrote it, let me play it," Diaz says. "I had a movie called 'The Story of Juan Bago' and I'm Juan Bago. Then as the years went on, it was just Juan Bago to the point where now people see my email signature and they're like, 'Yo, hold on. Who's Michael? You?' I had one time where someone was like, 'So, is Michael Diaz your manager? Hey Michael, I want to talk about Juan.'"
These days, the longtime Washington Heights resident continues to use his Juan Bago alias for projects. In December 2022, he launched "Bago Briefs" in collaboration with Latino Rebels and Futuro Media. With "Bago Briefs," Diaz takes to the streets of Washington Heights to interview folks in the community — man on the street style.
"It was exciting and fun. It puts Washington Heights in a really good light because a lot of times when we hear about some of our community we are just hearing negative [things]. Or, they tend to be the butt of the joke," he says. "So, it felt good, because my brand of comedy has always been like, 'I'm going to make you laugh, but at the same time not to the expense of anyone.'"
The program fueled a lot of engagement and positive feedback from the community. Many felt it portrayed Washington Heights in a positive but also accurate light. "We're hoping in the future we can make it into a TV show or do more across the country, not just Washington Heights — different communities across the country," he adds.
In addition to "Bago Briefs," Diaz recently launched a podcast titled "Translators" with cohost Jaime Fernandez. The podcast is a newer imagined version of a podcast they worked on back in 2015 of the same title.
"What we did was, we interviewed a bunch of our friends that are Latino actors and we literally went through their path as far as how they made it," he shares. "And then about a year and a half ago, we [decided] we wanted to bring it back and expand it to not just actors, but to comedians, social media, the writers, and directors."
Diaz explains that the model of the show is what he likes to refer to as the threes P's: passion, path, and process. Each guest shares their journey to pursuing their career dreams, the obstacles they encountered along the way, the passion that fuels them, and how they are able to do what they do.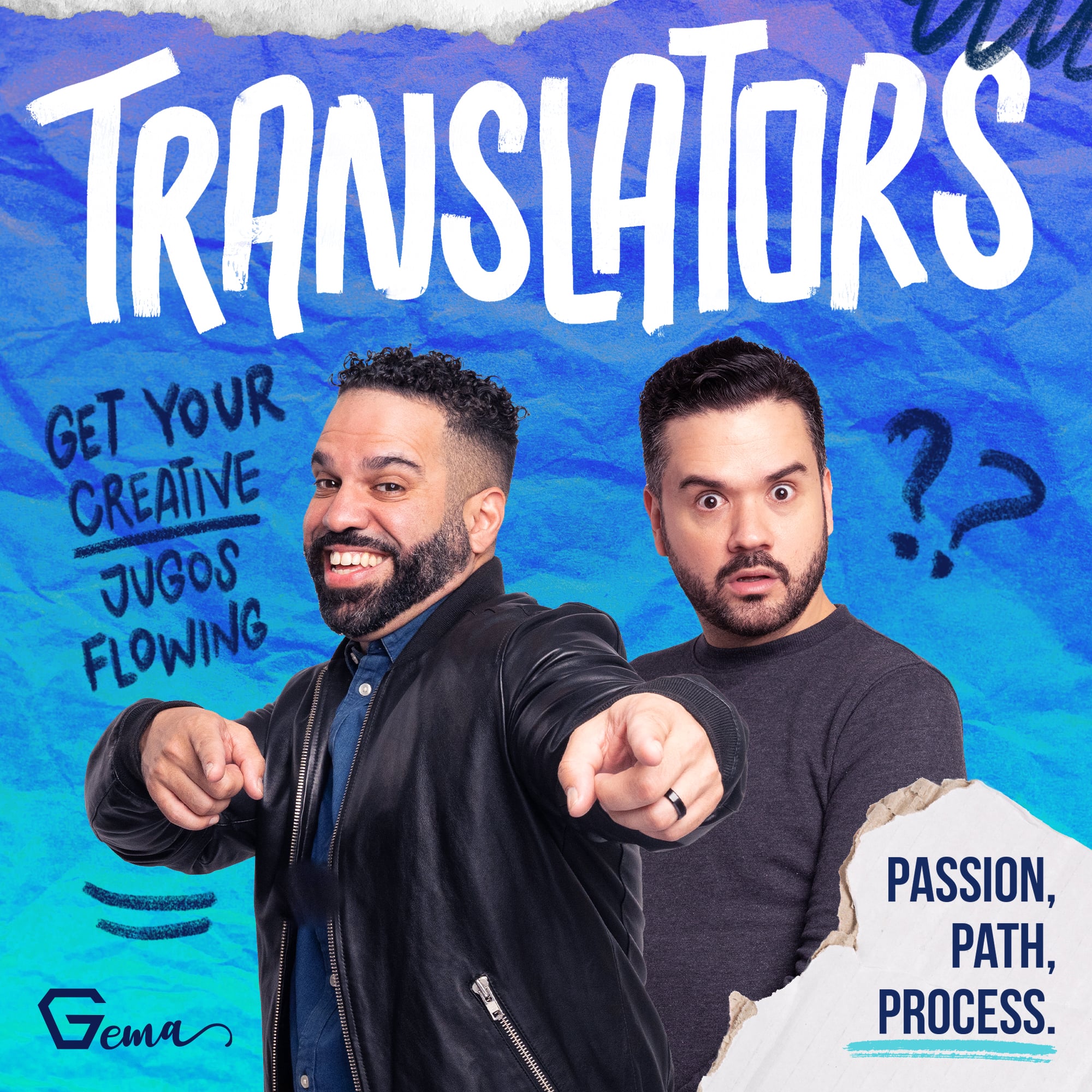 Image Source: Annick Martin
Guests on the "Translators" podcast so far include fellow Dominican actors Julissa Calderon, Jaden Michael, and Darlene Demorizi, known as Dee Nasty. Standup comedians Ian Lara and Gastor Almonte were also recent guests.
So where does Juan Bago, or perhaps Michael Diaz, envision himself going from here?
"My goal now is to really get Dominican shows on television. And in the meantime, while I'm doing that, creating great independent stuff that really is reflective or can be an inspiration to other artists," he says. "That's why I did the podcast. That's why I did the 'Bago Briefs' the way I did it . . . I guess this is where I get sappy. I just want to be a great inspiration for my son."
Source: Read Full Article