London Fashion Week is in full swing and VIPs Gigi-and-Bella-Hadid's-Barely-There-Brows stepped out for the occasion.
On Friday, Gigi and Bella were photographed leaving Central Hall Westminster after walking in the Burberry Autumn/Winter 2023 Womenswear Collection Presentation and, as expected, the supermodel sisters were living, breathing LEWKS.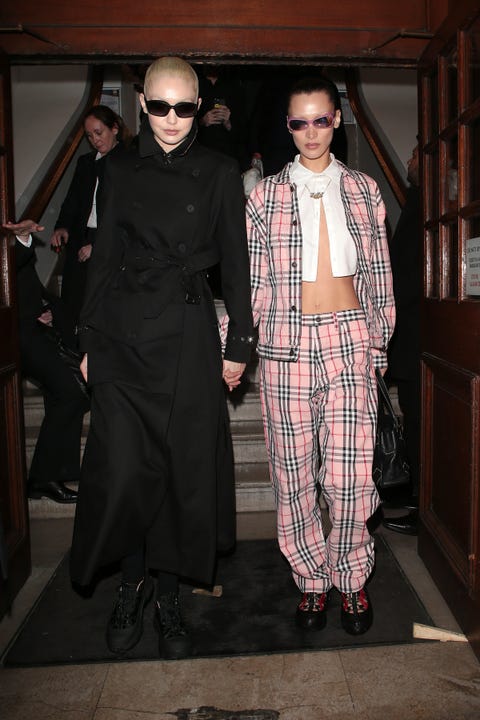 Gigi wore her bleach-blonde hair pulled back in a so-tight-you'll-get-a-headache-just-looking-at-it-bun and channeled international secret agent/super spy energy in a floor-length black trench coat paired with black combat boots and black sunglasses: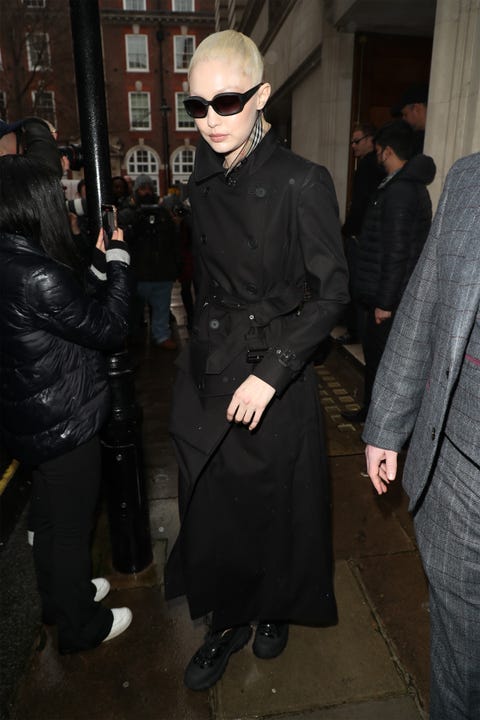 Bella opted for a much more high-key look—pink plaid pants with a matching open jacket (worn over a white, split crop top to show off literally ALL THE ABS). Like Gigi, she coordinated her sunglasses to the rest of the outfit: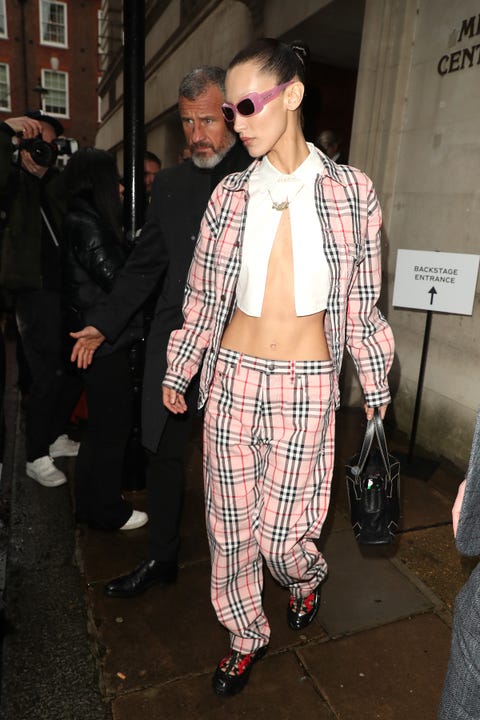 But the part of Gigi and Bella's look that I cannot pull my eyes away from? Their barely-there brows.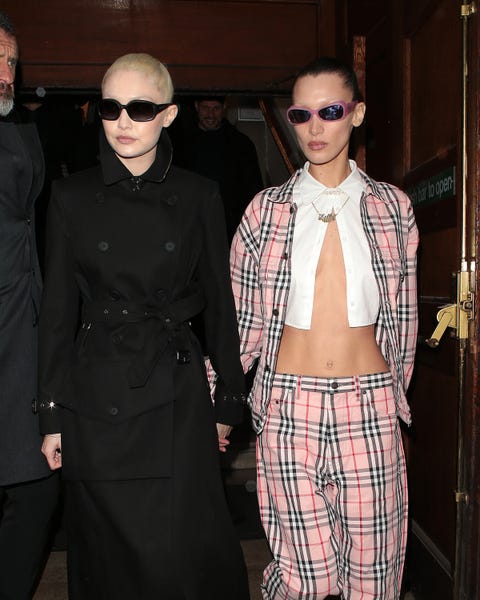 Not burned on your brain forever yet? Take a closer look: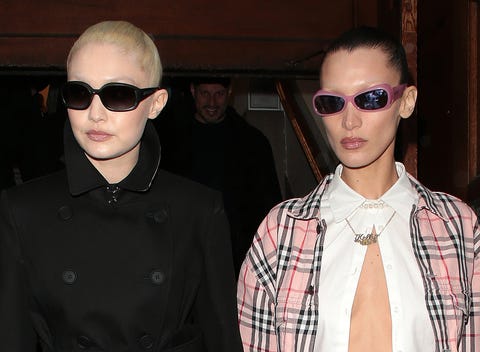 Or an *even closer* one (and try desperately to ignore the smiling dude in the background):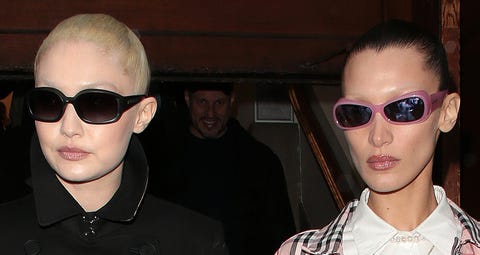 Gigi and Bella both bleached their brows last month for the Versace show during Milan Fashion Week. Ah, the things Fashion People must do in the name of High Fashion, right?
Gigi and Bella are working the runway for a cause, rn. Earlier this week, Bella announced on Instagram that she was joining her sister in donating her Fashion Week earnings to help people in Ukraine.
https://www.instagram.com/p/Ca5AF8cO8oD/?utm_source=ig_embed&utm_campaign=loading
A post shared by Bella 🦋 (@bellahadid)
"To watch my Ukrainian friends and colleagues working hard here in Europe, so close but so far from their families/friends/homes in Ukraine who are experiencing one of many brutal occupations and invasions happening right now in the world is a very emotional and humbling experience for me," Bella wrote on Instagram. "We rarely have control of our work schedules and this week has really shown me the strength and perseverance of the people around me who are going through pure terror. To hear their stories and emotions first hand is devastating and I wholeheartedly stand with them in support. I stand along side every person that has been affected by this war and the innocent people who's lives have been changed forever from the hands of 'power.' Taking after Mica and My amazing Sis, I will be donating all of my earnings from this Fashion Week directly to organizations that are providing help, refuge and medical aide to those in need on the ground in Ukraine, as well as continuing to support our Palestinian people and land."
Source: Read Full Article