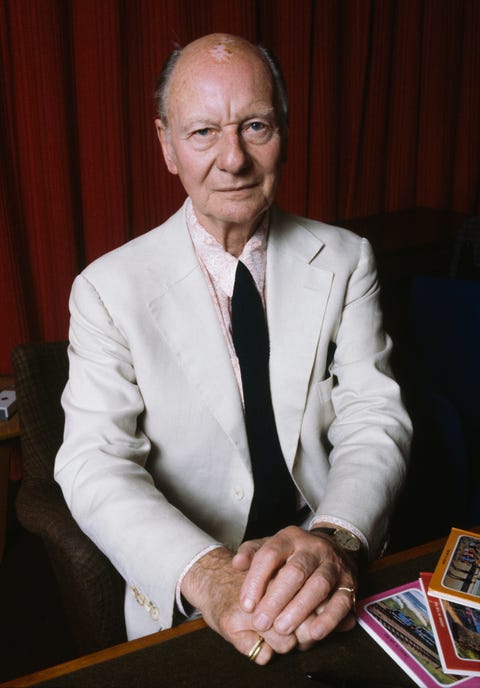 Sir John Gielgud was the first person from the LGBTQ+ community to reach EGOT status and had an extremely long career—winning all his awards between 1948 and 1991. First, John got a Tony for The Importance of Being Earnest and took home another one in 1961 for Big Fish, Little Fish. He then won a Grammy in 1979 before winning the Best Actor in a Supporting Role Oscar for Arthur in 1981 and eventually a Best Actor Emmy for Summer's Lease in 1991. Like, no wonder he was knighted!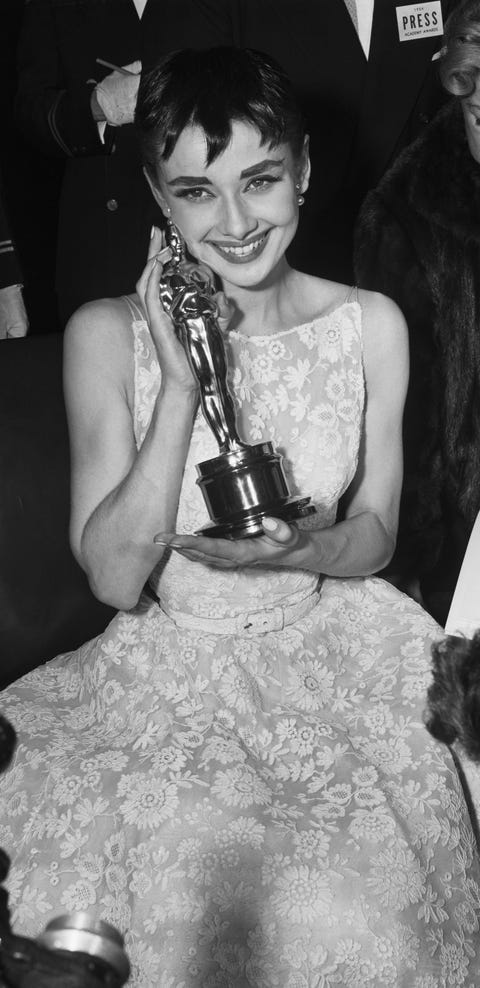 Yep, Audrey was an EGOT winner. In 1953 she won the Best Actress Oscar for Roman Holiday and the next year she won the Best Actress Tony for Ondine. She then won posthumous Emmy and Grammy Awards in 1993 and 1994, for Gardens of the World With Audrey Hepburn and Audrey Hepburn's Enchanted Tales, respectively.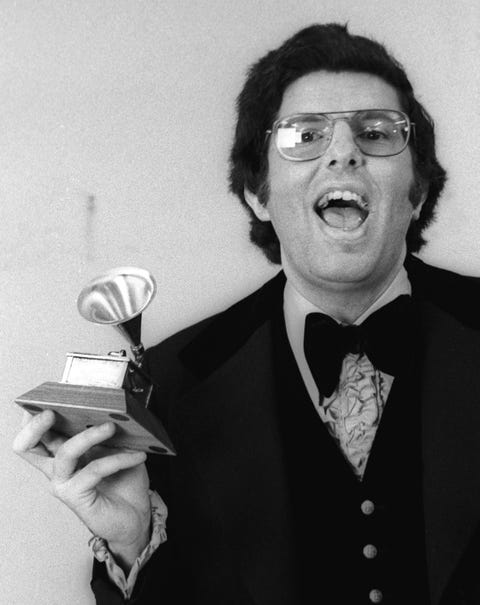 Marvin Hamlisch has won…literally so many awards. Fine, he might "only" have one Tony (Best Musical Score for A Chorus Line), but he has four Grammy Awards (all won in 1974), four Emmy Awards, and three Oscars (two for The Way We Were, and one for The Sting). Oh, and he won a Pulitzer, so really he's a PEGOT.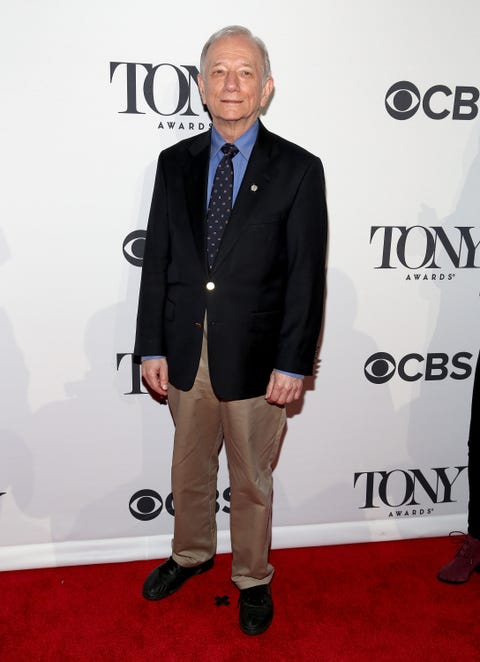 Jonathan Tunick has exactly one award in each of the four categories. He got his Emmy in Music Direction for Night of 100 Stars, his Grammy in Best Instrumental Arrangement Accompanying Vocals for "No One is Alone," his Oscar in Best Original Score for A Little Night Music, and his Tony in Best Orchestrations for Titanic (that's correct, there's a Titanic musical out there for you to see).
Mel Brooks has won a ton of awards over the years, including three Tonys for The Producers, multiple Grammys (Best Spoken Comedy Album included), a buncha Emmys for his guest starring role in Mad About You, and a Best Original Screenplay Oscar for The Producers. He's! Been! Busy!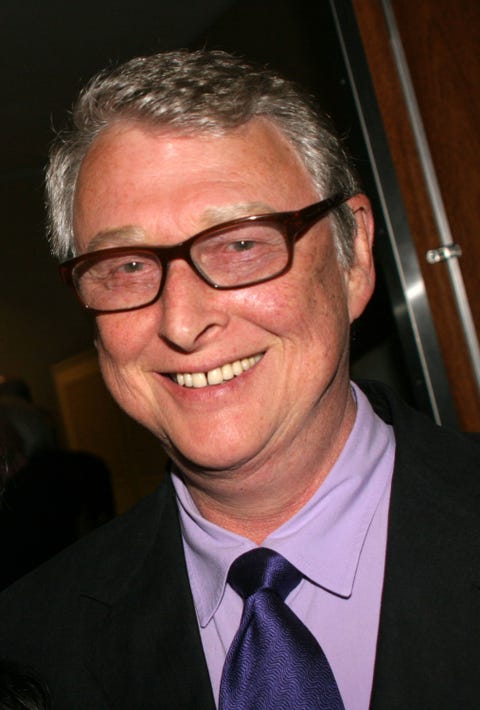 Get this: director Mike Nichols has won nine (9) Tony Awards. For what, you ask? Ahem: Death of a Salesman, Monty Python's Spamalot, The Real Thing, Annie, The Prisoner of Second Avenue, Plaza Suite, Luv, The Odd Couple, and Barefoot in the Park. On top of alllll that, he won a Grammy for his comedy performance in An Evening with Mike Nichols and Elaine May, won a slew of Emmys for Angels in America and Wit, and took home an Oscar for directing The Graduate, one of the best films of all time.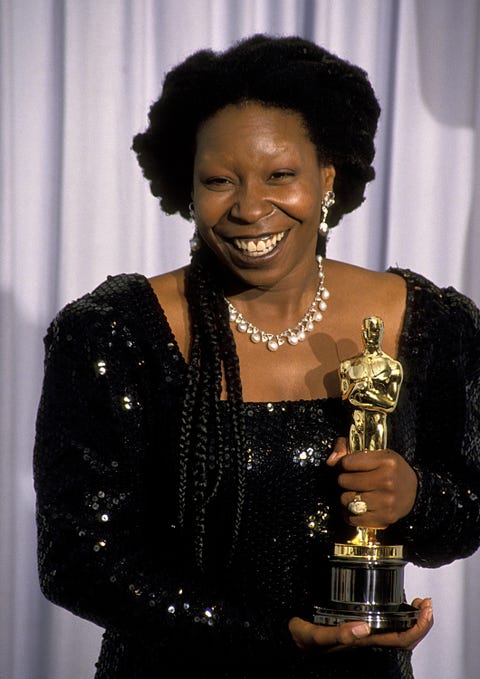 Whoopi Goldberg made history as the first Black woman to become an EGOT winner and as the first person to win two different awards in the same year. On top of taking home both a Tony Award (for Thoroughly Modern Millie) and and Emmy Award (for Beyond Tara: The Extraordinary Life of Hattie McDaniel) in 2002, she won an Oscar for Best Supporting Actress in Ghost and a Grammy for Best Comedy Album. Oh, and she also won another Emmy for her work on The View in 2009.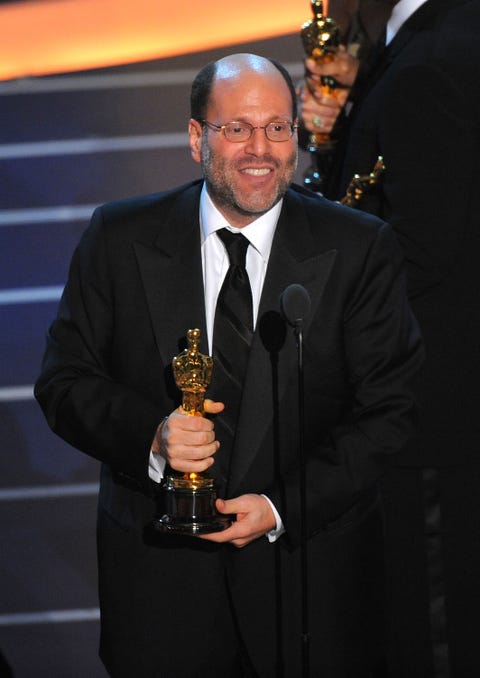 Remember when we were like, wow Mike Nichols has won a lot of Tonys? Welp, controversial and problematic producer Scott Rudin is out here with 18 of them. The list is literally too long to go through but includes Doubt, Fences, The Book of Mormon, and Death of a Salesman. Meanwhile the Book of Mormon album also earned him a Grammy, while he got an Emmy in Outstanding Children's Program back in 1984 and took home the Best Picture Oscar for No Country for Old Men in 2007.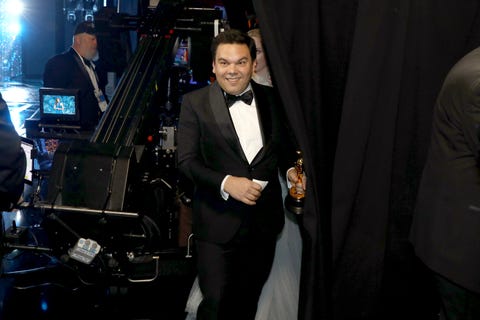 Not only is songwriter Robert Lopez the first Filipino-American to become an EGOT winner, he's also the first person to win multiple awards in each of the categories. He's also the man responsible for some of the biggest hits literally ever, including "Let It Go" from Frozen and "Remember Me" from Coco, each of which won him an Oscar. Meanwhile, Robert won Emmys for WandaVision and Wonder Pets!, as well as Grammys for Frozen and The Book of Mormon, not to mention Tonys for The Book of Mormon and Avenue Q.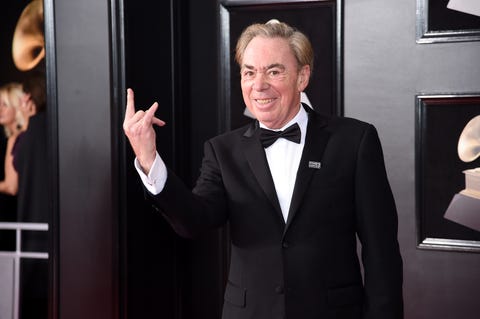 I mean, obviously he's on this list! Evita alone earned Andrew Lloyd Weber an Oscar, a Grammy, and a Tony, while he got an Emmy for Jesus Christ Superstar Live in Concert. (Note: he also earned Tonys for musicals like Sunset Boulevard, The Phantom of the Opera, and Cats).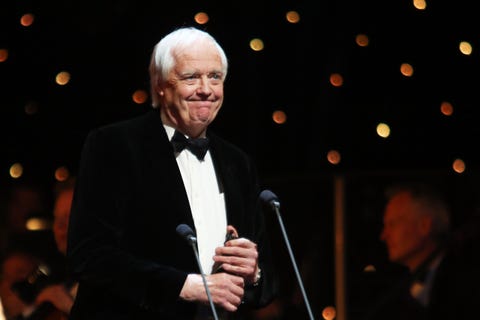 Tim Rice is a longtime collaborator of Andrew Lloyd Weber, and they share some achievements. Tim also took home an Oscar, Tony, and Grammy thanks to Evita, as well as an Emmy for Jesus Christ Superstar Live in Concert. His other notable awards? Winning the Oscar for "A Whole New World" from Aladdin and "Can You Feel the Love Tonight" from The Lion King!!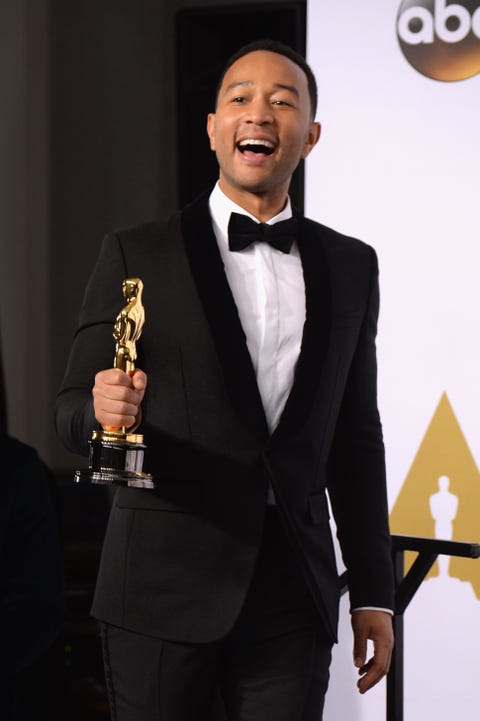 John Legend has obviously won a gazillion Grammys from Best New Artist to Best R&B Album (fun fact: he's actually won the most Grammys of any EGOT winner), but he took things to another level when he won Best Original Song for "Glory" from Selma. On top of that, he took home a Tony for Jitney and then an Emmy for Jesus Christ Superstar Live in Concert—becoming the second youngest EGOT winner ever, and the first Black man to achieve the accomplishment.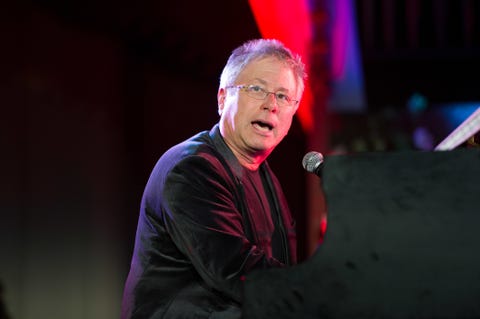 Composer Alan Menken became an EGOT winner in 2020, when he won the Outstanding Original Song Emmy for "Waiting in the Wings" from Rapunzel's Tangled Adventure. Before that, he'd won eight Oscars for his work on Disney movies including Pocahontas, Aladdin, Beauty and the Beast, and The Little Mermaid, plus a ton of Grammys for those same movies (and Tangled!), as well as a Tony for Newsies. Basically, he's responsible for some of your fave childhood songs.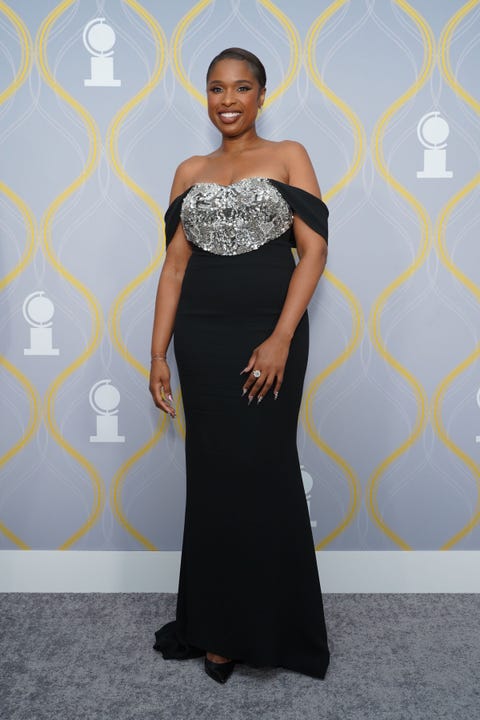 Jennifer Hudson became the 17th EGOT winner and the second Black woman to achieve this major accomplishment when she took home the Tony for A Strange Loop during the 2022 Awards. She previously won an Oscar for Dreamgirls, an Emmy for Baby Yaga, and two Grammy Awards for The Color Purple cast album as well as her self-titled debut.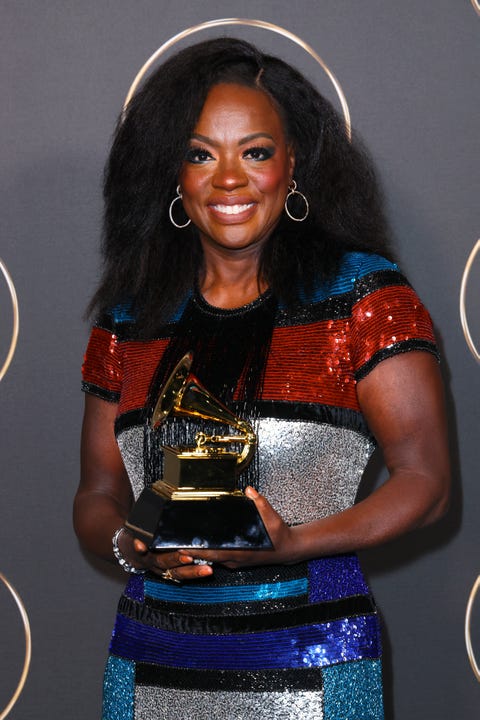 Viola Davis officially achieved EGOT status in February 2023, when she took home the Grammy for best audiobook, narration and storytelling recording award for her memoir, Finding Me. The win made Viola the 18th EGOT winner of all time and the third Black woman to join the list, following Whoopi Goldberg, who became the first Black woman to EGOT in 2002 and Jennifer Hudson, who completed her own EGOT in 2022. In addition to her Grammy, Viola previously won the Best Supporting Actress Oscar in 2017 for her performance in Fences, an Emmy in 2015 for her lead role on ABC's How to Get Away With Murder, and not one, but two Tony Awards, first in 2001 for her performance in King Hedley II and again in 2010 for her work in the stage version of Fences.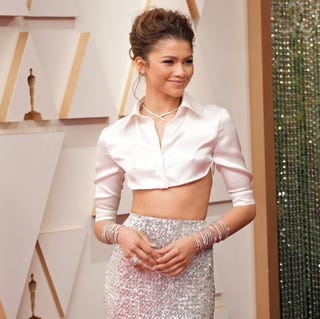 Source: Read Full Article