We'd asked you dear readers to share your Favourite Daddy Memory and tell us why he is special.
Check out this cute response we received.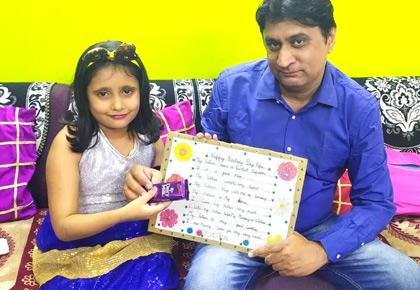 Dear readers, lets celebrate Fathers.
Choose your favourite photo of your dad and tell us why that picture means so much to you.
Is there a valuable lesson your father has taught you? Or an incident from his life that you can never forget?
What is it you love most about your father and why?
Send us your responses at [email protected] (Subject line: 'My Dad'). Share your stories about your father, along with his picture. Do remember to mention your NAME, your FATHER'S NAME, and where you LIVE.
We'll feature the best responses on Rediff.com.
Source: Read Full Article