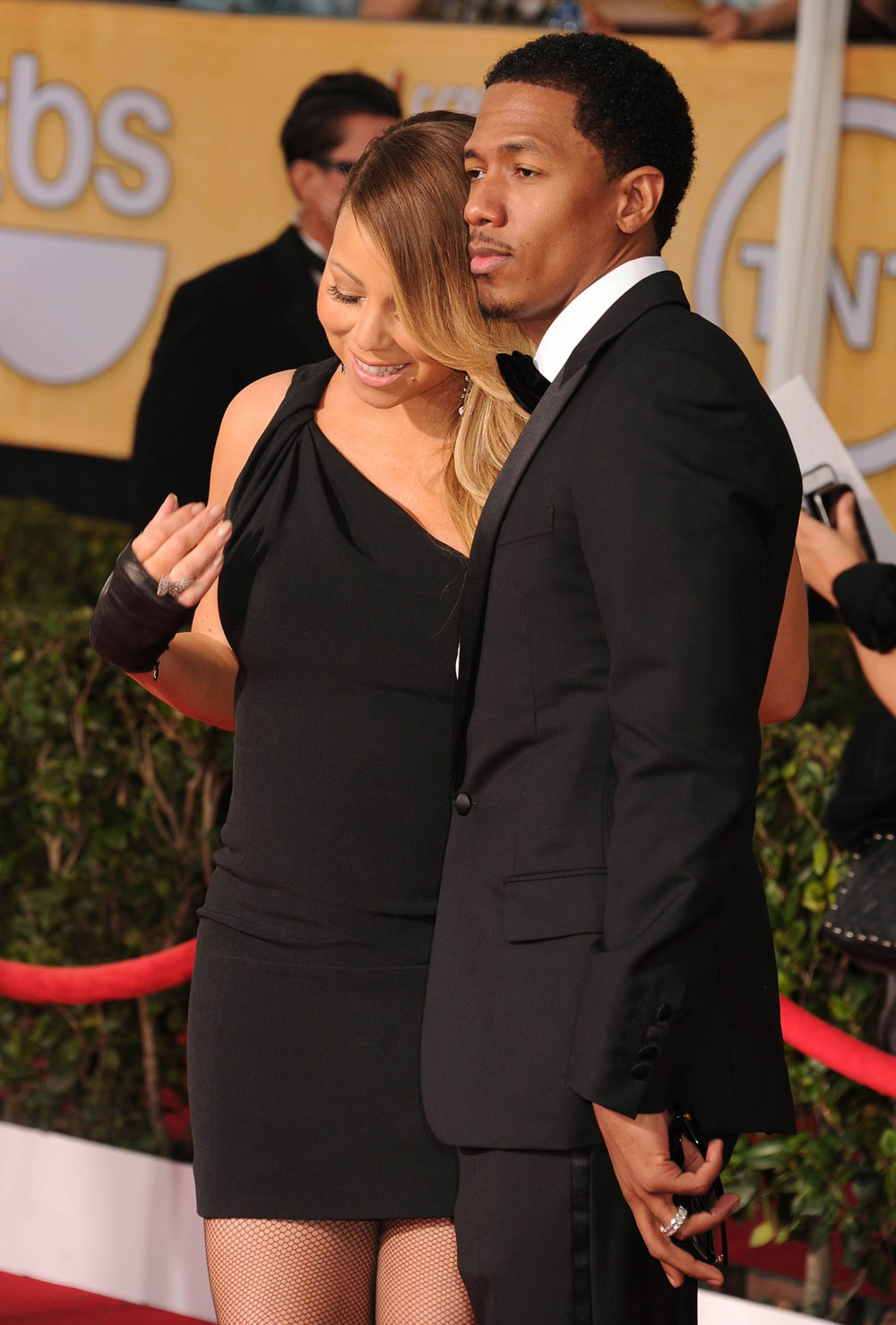 So it's worth noting off the top that this podcast interview with Nick Cannon was conducted on or before June 22, days before the SCOTUS decision. Otherwise, I suppose it would have been a glaring omission for him to comment on government involvement in marriage, but not to comment on government involvement in pregnancy/women's bodies. He doesn't appear to have commented publicly since, so I guess it's still an omission. Anyway! Nick spoke to a couple of different podcasts recently about whether or not he'd get married again. And surprise, surprise, he's cooled on the idea since his marriage to Mariah Carey.
Is Nick Cannon ready to say "I do" again?

The Wild 'N Out star—who was previously married to Mariah Carey—recently weighed in on the topic during a conversation on the All The Way with Shelley Wade podcast. Pointing to his recent single with Chris Brown, Cannon noted he asks himself if he ever thinks about the possibility of remarrying at the beginning of the song and answers with the title of the track "I Do."

"I'm a hopeless romantic at the end of the day, Shelley," he said on the June 22 podcast episode. "So, I love the concept. I love the ceremony of it. I've failed miserably so many times at monogamy and relationships. But like, you know, God aint done with me. We gonna figure it out."

Host Shelley Wade then asked Cannon what the "deciding factor" would be when choosing to marry "because you don't have a problem getting women, for sure." His response?

"I think, as I'm growing, I mean, I've probably had a few midlife crises," Cannon said, later adding, "I'm liking the man that I'm growing into, and I feel like someone who will understand me and can stand by me."

In terms of Love Languages, the Masked Singer host noted acts of service is a "big one" for him.

"When I say service, it's more about servitude….You can serve each other and where you're weak, they're strong," he explained. "And if I can ever find somebody that knows how to hold me down through all my madness, through all my chaos and toxicity, that's probably somebody I can probably rock with for life."

Cannon has previously shared his thoughts on potentially tying the knot again, including during a May episode of the It's Tricky with Raquel Harper podcast.

"It depends what you'd call marriage," he explained. "Getting the government involved in my relationship? Like, that whole paperwork stuff? Nah. But if it's something on a spiritual or holistic ritual…we can go have a ceremony somewhere."

He then asked, "Why would government be involved in your love life? Like, that just seems so bizarre to me….If you go to the core of what it was all about, it's really a business. And to bring business and love together, I've experienced it, that's a tough one to get involved with."
[From E! Online]
Of course Nick wants to have a spiritual or holistic ritual somewhere. Then he can have as many as he wants, unlike marriages with paperwork, which can typically only be one at a time (at least for now). It sounds like his talk denouncing the government aspect of it is really just him balking at only being legally allowed to marry one person at a time. I think we all know he's not capable of that at this point. And of course Nick had some pat little phrases about liking the man he's growing into (in his 40s) and his monogamous failures somehow being due to God's neglect. This guy loves to forgive himself! He has an explanation for everything. But I think the worst part of this interview is when he talks about Love Languages. "When I say service, it's more about servitude…" Servitude is literally defined as "the state of being a slave or completely subject to someone more powerful." That's what he wants out of a relationship. This dude is disgusting and doesn't even try to hide it.
Embed from Getty Images
https://www.instagram.com/p/CezzfowrlZP/
Source: Read Full Article