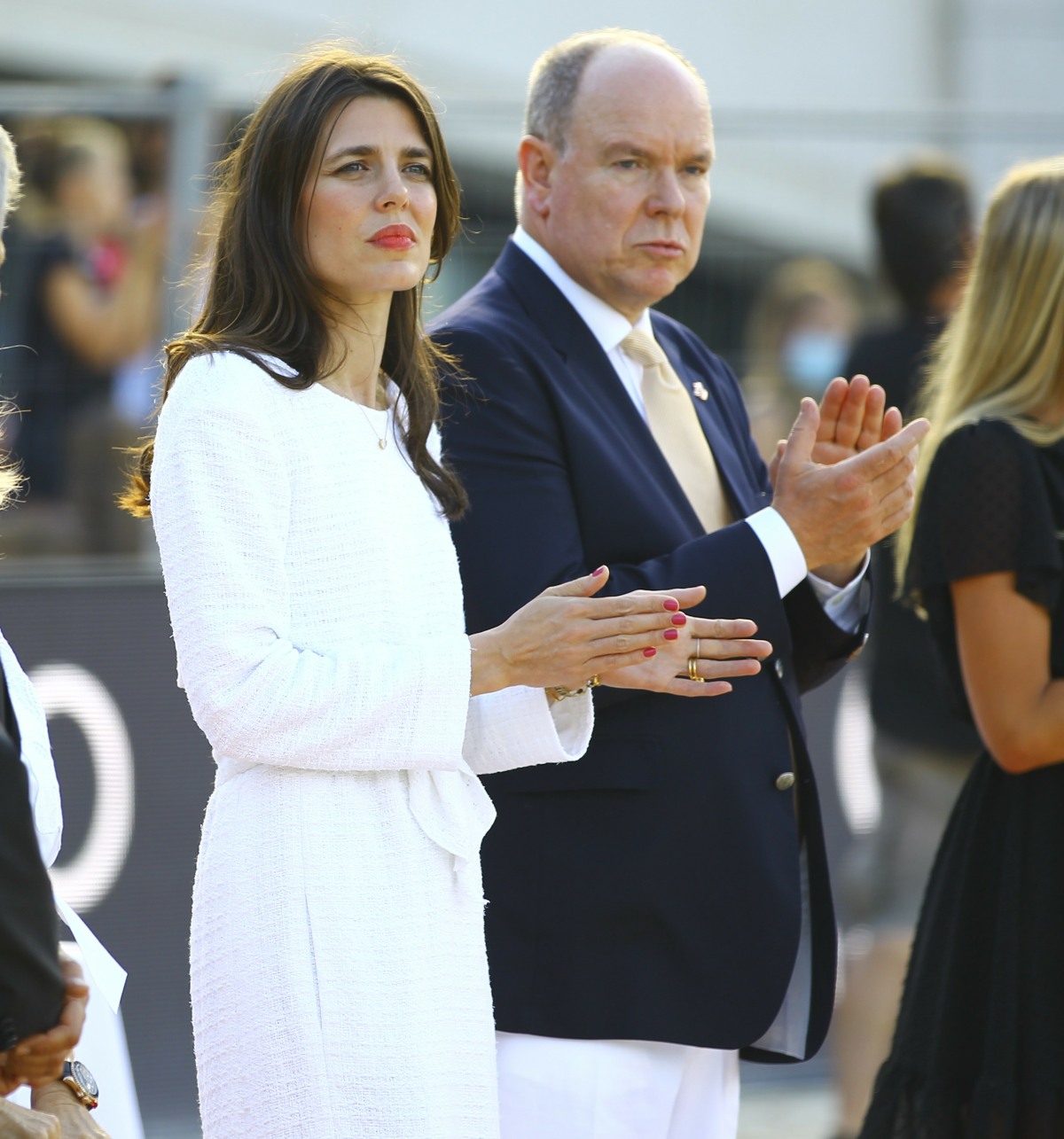 Here are some photos of Prince Albert and his niece – perhaps his favorite niece – Charlotte Casiraghi in Monaco. Charlotte was his "plus one" at this dressage event. Albert's sister Princess Caroline has frequently stepped in as "Monaco's first lady" over the years, and I kind of wonder if Charlotte does that now too. Especially since… well, Albert's wife Charlene is still in the wind.
I feel like we were one of the few sites questioning whether Princess Charlene had escaped Monaco back in May. Most people, even hardcore royal-watchers, tended to believe Charlene's cover story about why she had to stay in South Africa. The cover story was an ENT infection, one which is so bad that she needed to be hospitalized. Yeah. Never bought it! Charlene missed the Monaco Grand Prix back in May and she's been in South Africa ever since. She missed her tenth wedding anniversary, which was July 1st. She did escape Monaco on the tenth anniversary of her first escape attempt though, which was just a few weeks before her 2011 wedding to Prince Albert. So… people are starting to notice! Some highlights from this incredibly shady Page Six piece:
History repeating itself: Thursday was the 10th anniversary of the marriage of Princess Charlene and Prince Albert, the sovereign ruler of Monaco. But this royal couple was separated by thousands of miles, as Charlene is holed up in her native South Africa. The palace says she's suffering from a serious ear, nose and throat infection and needing multiple "procedures" that will keep her there "indefinitely." But some in Monaco — a gossipy, postage-stamp principality smaller than Central Park — wonder if history is repeating itself. A decade ago, Princess Charlene reportedly tried to bolt Monaco right before her splashy, $75 million two-day wedding, possibly because of her prince fathering yet another illegitimate child.

No one has seen Charlene in Monaco since January: She hasn't been seen in Monaco — which lies just west of the Italian border and east of Nice — since January, leaving her husband and their 6-year-old twins, Gabriella and Jacques, to carry on at public events like the Monaco Grand Prix without her.

The paternity suit & the haircut: Rumors are flying that it's because of new claims that Albert fathered an illegitimate child — his third. Last December, word got out that he had been hit with a new paternity suit, from a Brazilian woman who said he fathered her 15-year-old daughter while Albert and Charlene were dating. Soon after, Princess Charlene turned up in public with a shocking new punk buzzcut and heavy black eyeliner. "She cut her hair the day she found out," a longtime resident of Monaco who is close to the palace told The Post. "It was a radical move designed to show him and all of us how bad she felt and what terrible news this was — at least to her."

The subjects of Monaco do not have much sympathy. Charlene, 43, is viewed by some residents as a dull, vapid version of the vibrant, cultured Princess Grace, Albert's mother, who won an Oscar as Grace Kelly before marrying Prince Rainier in 1956. Charlene rarely smiles in public and has been dubbed the "sad princess." People have even criticized her name, saying she should be called "Charlotte" rather than the downscale "Charlene," and accusing her of having had too much plastic surgery.

Yikes!! "Have you tried to talk to her?" another longtime Monaco resident said to The Post. "She can't move anything at all, can't smile, can't show any expression, cold as ice all the way around. Compared to Kate [Middleton] she's not even human."
[From Page Six]
Yeah, I've heard some gossip too, and basically Charlene is loathed within Monaco. The citizens/subjects of Monaco like Albert, I've heard that a million times. They think he's a good sovereign and he's quite popular. But Charlene is not well-liked, popular or respected. She barely works and I don't even think she speaks French that well? And we all knew the haircut was a cry for help. Anyway, she escaped and I hope she's doing okay.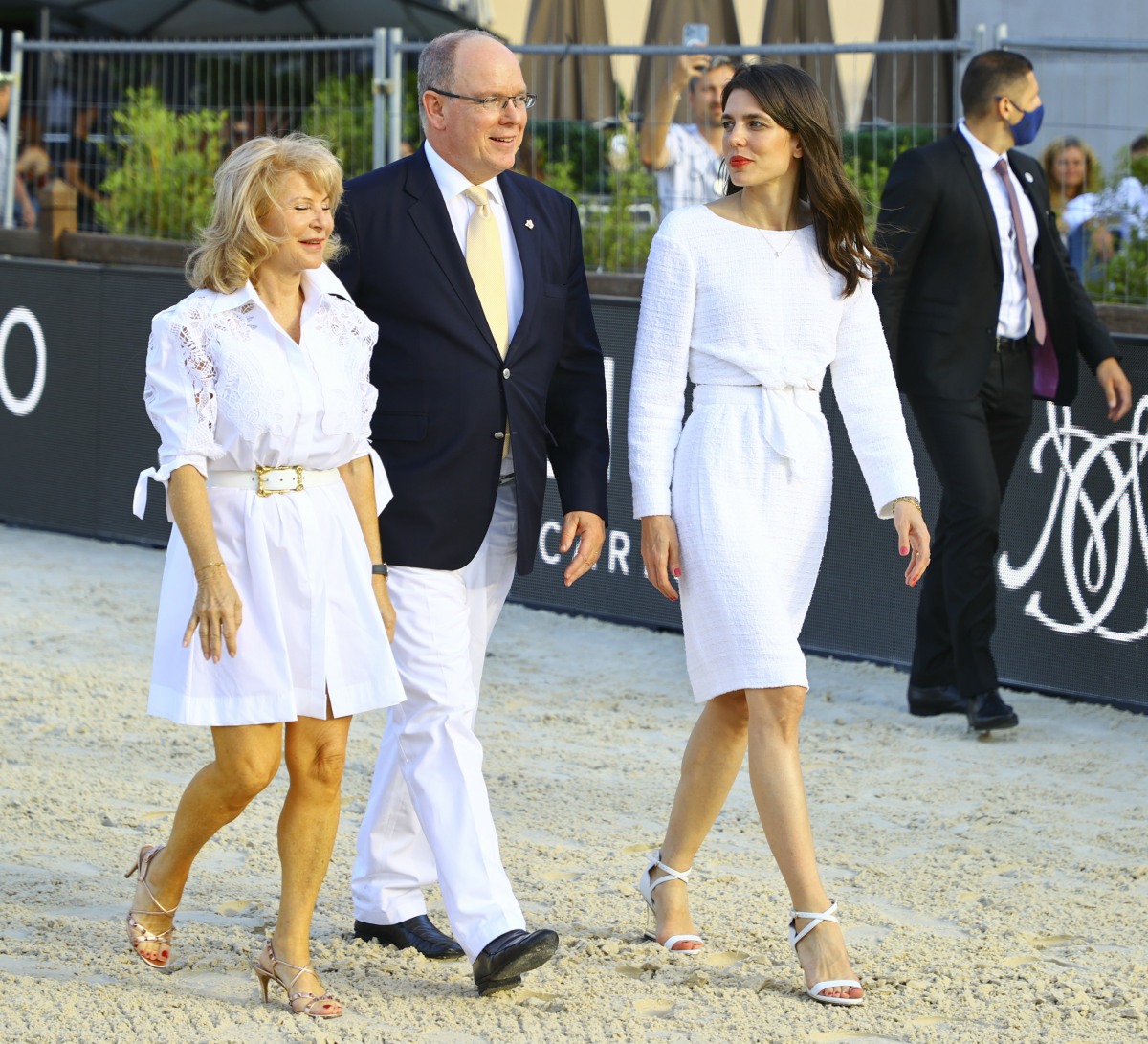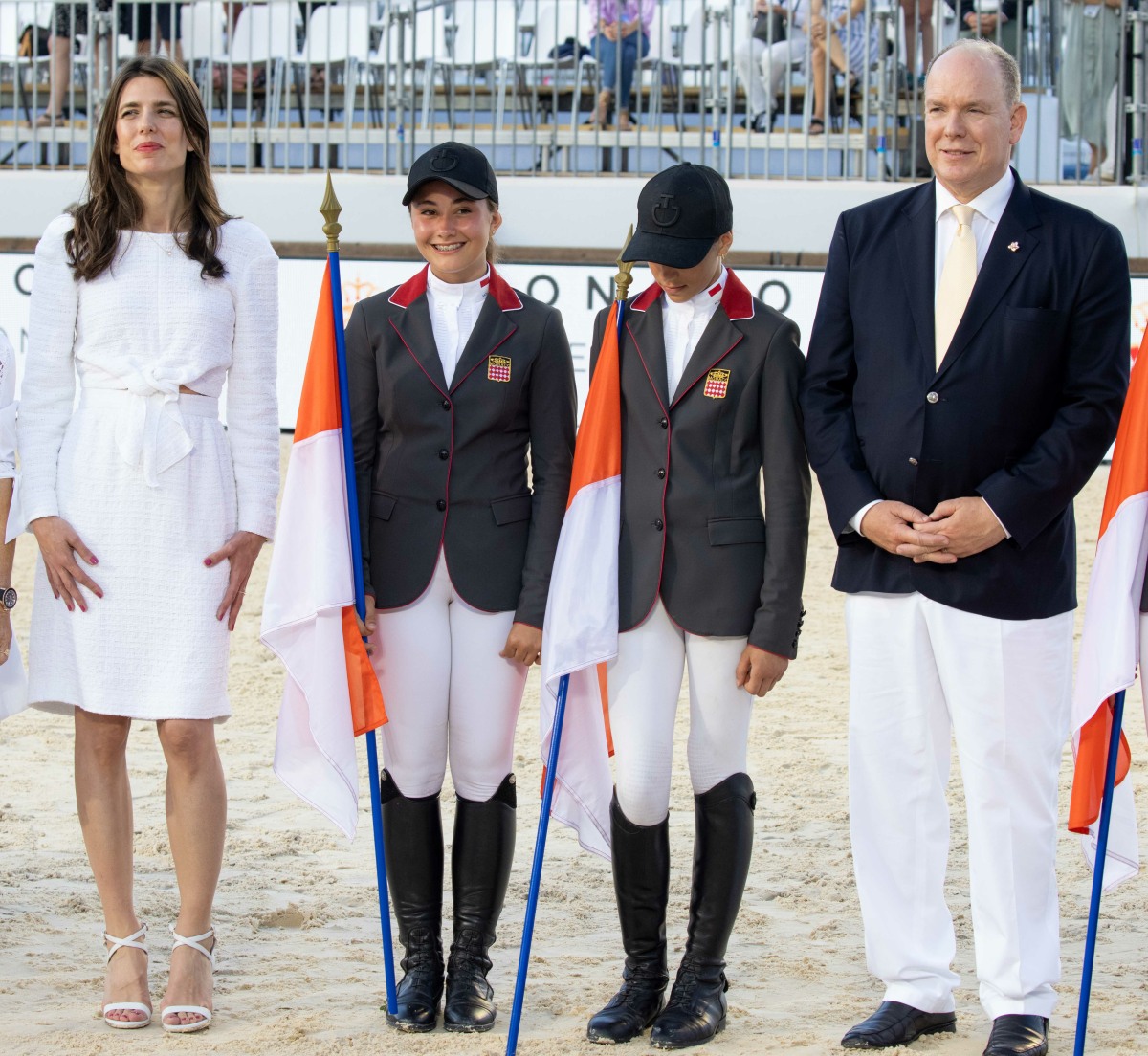 Photos courtesy of Avalon Red.
Source: Read Full Article