Prince Harry could care less about the impact Spare has on his feud with Prince William and King Charles III. Why? Because the relationship is already far beyond repair. Oof.
In a new segment of his Good Morning America interview with Michael Strahan, out Monday, Harry opened up about the divide within his family, arguing his explosive memoir won't be the cause of a deeper rift within his family since things are already very bad, he explained:
"I thought about it long and hard, and as far as I see it the divide couldn't be greater before this book."
Jeez. Super brutal! But at least he knows what he's getting himself into!
Not all hope is lost, though, as he truly wishes to make amends with his relatives someday, so long as they are open to having the necessary conversations:
"But I genuinely believe that if me and my family can reconcile, can put our differences behind us — but first there needs to be conversation and accountability. And if that doesn't happen, then that's very sad, but I will focus on my life, my amazing family that I'm so grateful to have, my two kids who were bouncing up and down me this morning when I was trying to prepare for this."
Interestingly, he also shared that he is sympathetic to the fact he gets to tell his story while Prince William, still being a part of the institution, may never get the chance to, noting:
"Yes, 100%. This book is not about the relationship between me and William. This book is about my life. But within my life the relationship between my family, and me and the British press, naturally plays a huge part in how I am where I am today."
Interestingly, the 38-year-old also revealed he is no longer angry at his estranged family, but simply trying to tell his truth, adding:
"I'm not angry any more. There are things that will still anger me, but I'm not angry any more, because I am exactly where I am supposed to be."
His focus moving forward will be on his wife, Meghan Markle, and their children Archie, 3, and Lilibet, 1. After attacking his stepmother Queen Camilla and his brother William in several interviews for his memoir, Harry acknowledged a rather sweet interaction he once shared with his big bro in 2017 on the 20th anniversary of their mother Princess Diana's death. He opened up:
"I talk about at her grave William and I having that conversation about how he felt she was very much in his life and helped set him up, and that he felt she had now moved over and was helping me set my life up. I think my mother would realize the missed opportunity with Meghan being part of the institution, part of the monarchy."
This led the former NFL star to wonder if there's a place for the British monarchy in the 21st century, to which Harry didn't hesitate to say:
"I genuinely believe that there is, not the way that it is now."
On what needs to be done to ensure its future, he added:
"I think the same process that I went through with regarding my own unconscious bias would be hugely beneficial to them. It's not racism, but unconscious bias. If not confronted, if not learned and grown from, then that can then move into racism. But there was an enormous missed opportunity with my wife."
When asked to elaborate, he continued:
"Representation. what she said to me right from the beginning. I was a privileged white man, didn't really understand what she was talking about."
It's very true, they lost out on a great chance to modernize the royal family and help so many people within their country feel seen! Such a shame.
While the royal family has yet to speak out on the controversial accusations made in several interviews and excerpts of Spare, they did reach out to Good Morning America DURING Monday morning's episode. Michael told viewers:
"We received a response from the law firm representing Buckingham Palace this morning while we were on the air saying that the place needed to 'consider exactly what is said in the interview in the context in which it appears.' And asked if we supply them immediately with a copy of the entire interview, which we do not do that as a news organization as a matter of our policy."
Savage!
Watch the new interview clip to hear a lot more about how Harry coped with his grief following his mother's loss and his time in the military (below).
60 Minutes received a similar message from the palace's law firm and also declined the request. Ch-ch-check it out!
We wonder if this means the royals are gearing up to clap back against the comments — or even sue Harry over any of his claims?? Why else would they want to see the entire interview? Let us know your thoughts (below)!
Related Posts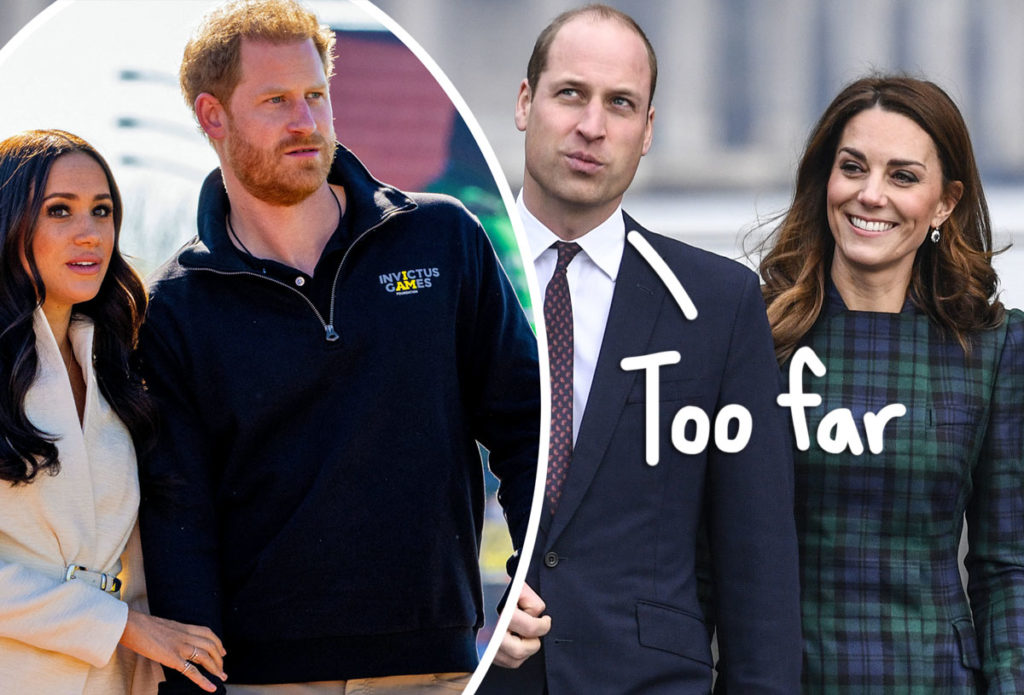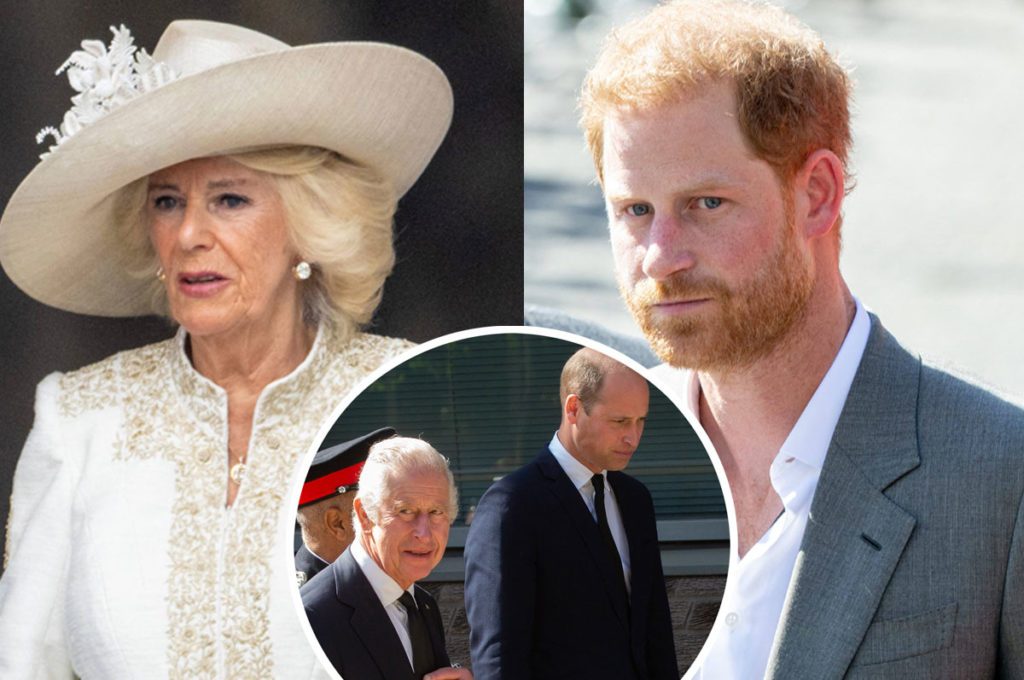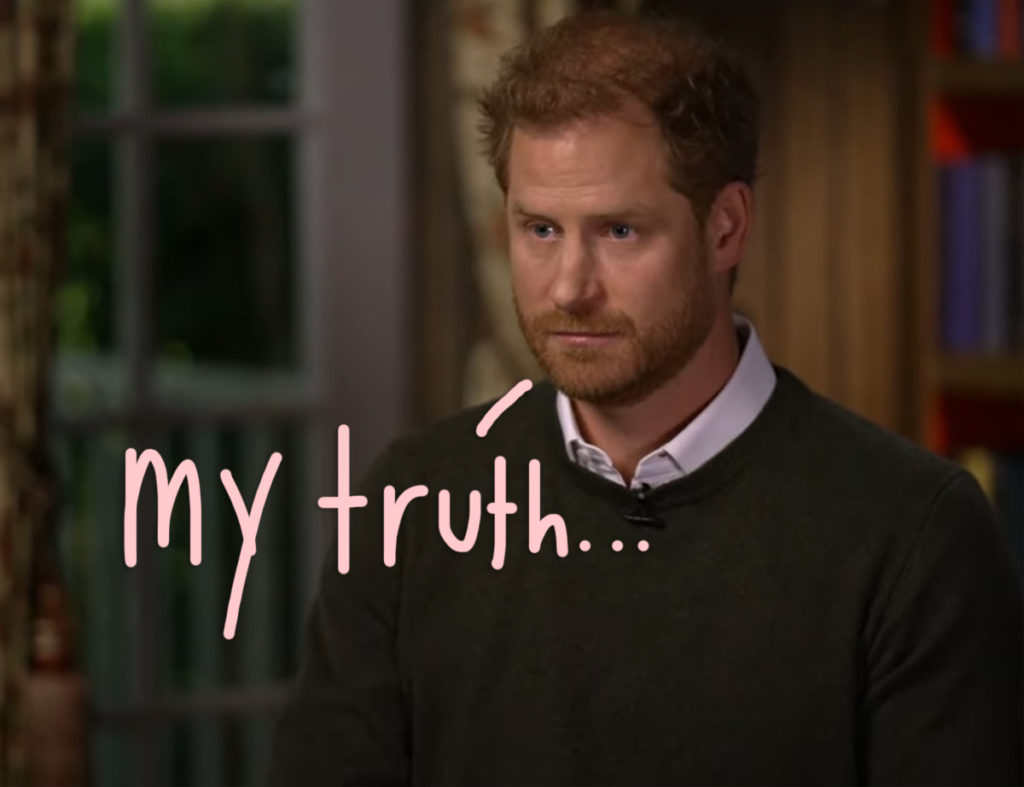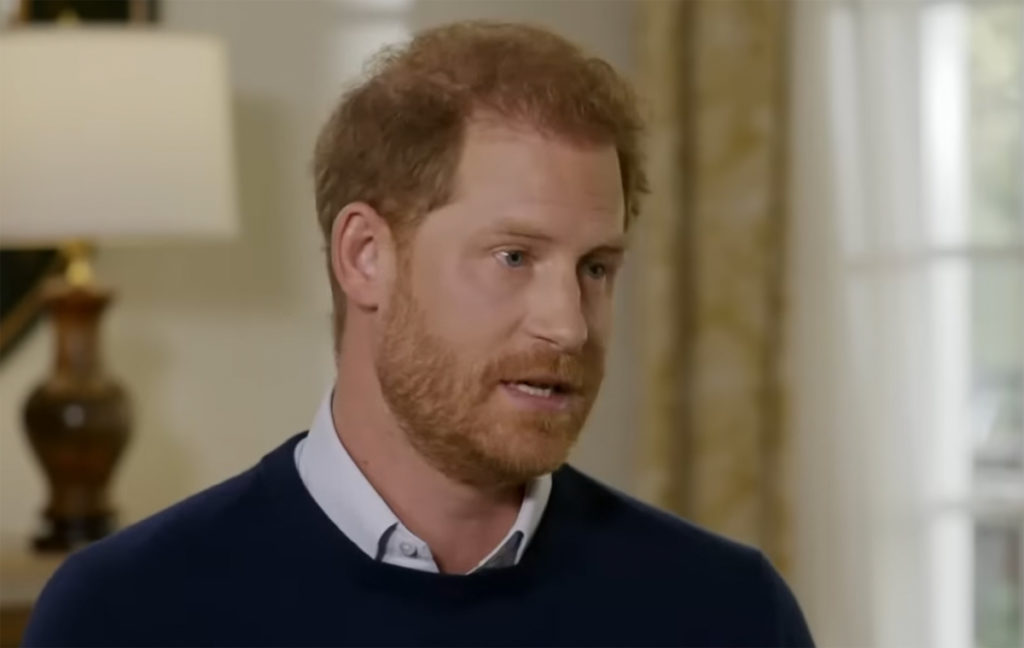 Source: Read Full Article