Prince Harry and Meghan Markle have an angel on their side!
A bombshell new report has just revealed that the royals' non-profit Archewell Foundation is almost entirely funded by a single mystery donor! Wowza!
According to DailyMail.com's investigative work, which was revealed on Thursday, the Duke and Duchess of Sussex's organization was gifted a staggering $10 million donation — that's 77% of their total income in 2021. Dang!
Here's a little backstory. At the end of January, Archewell released its 2020-2022 impact report. You can read it all HERE if you're interested. The gist is, the company started off relatively small in 2020 by raising less than $50k. They didn't even have to file a full tax return with the IRS! But everything changed the next year when they got a massive donation. According to briefing notes from journalist Omid Scobie, Archewell has raised $13 million in revenue and distributed $3 million in grants across several areas, including "vaccine equity, relief centers, refugee resettlement and building a better online world."
Daily Mail did some digging to learn just how they came up with the $13 million in revenue to find out that most of the money came from a single person through the Silicon Valley Community Foundation. The SVCF is a mega-rich non-profit and a way for very wealthy philanthropists to give out tax-free grants anonymously.
According to the outlet, a person sets up a Donor Advised Fund with SVFC and directs where they want their money to go with their "gift qualifying for an immediate tax deduction." It helps give the person anonymity — and in this case, it means the donor is almost single-handedly helping the non-profit stay afloat without fear of being name-checked! Whoa!
But there's also something else peculiar about the donation: the massive check wasn't designated for any particular project, which is pretty unusual — especially for such a large gift! While most SVCF's grants are for specific initiatives, like "youth development" or "education," the $10 million grant is listed for "general nonprofit support" on the company's website. This means Archewell can do whatever they want with the money — even putting it towards office expenses, PR and marketing, and to pay salaries. So, when we say the grant is keeping the non-profit afloat, we really mean it!
This detail has many wondering who would've been willing to fork up so much money without the promise it would go to something impactful. The biggest theory is that Harry may have donated it himself. Those behind the YouTube channel The Royal Grift have speculated that the 38-year-old may have cashed in half of his $20 million advance for his memoir Spare to help support his company. The idea is that no other rich person would be willing to pay for general support.
Another good guess would be Oprah Winfrey. She's certainly gotten close to Meghan and Harry since they stepped back as working royals. She even interviewed them in their explosive CBS special in 2021 and went on to work with Harry in Apple TV+'s powerful mental health series, The Me You Can't See. Maybe she felt inclined to help?!
Either way, it's a game-changing donation for the business! And it has allowed them to hand out substantial grants to several initiatives near and dear to their hearts. It'll also help them as they focus their attention on "three main pillars" in the next year: building a better online world, restoring trust in information, and uplifting communities. Thoughts?? Sound OFF (below)!
Related Posts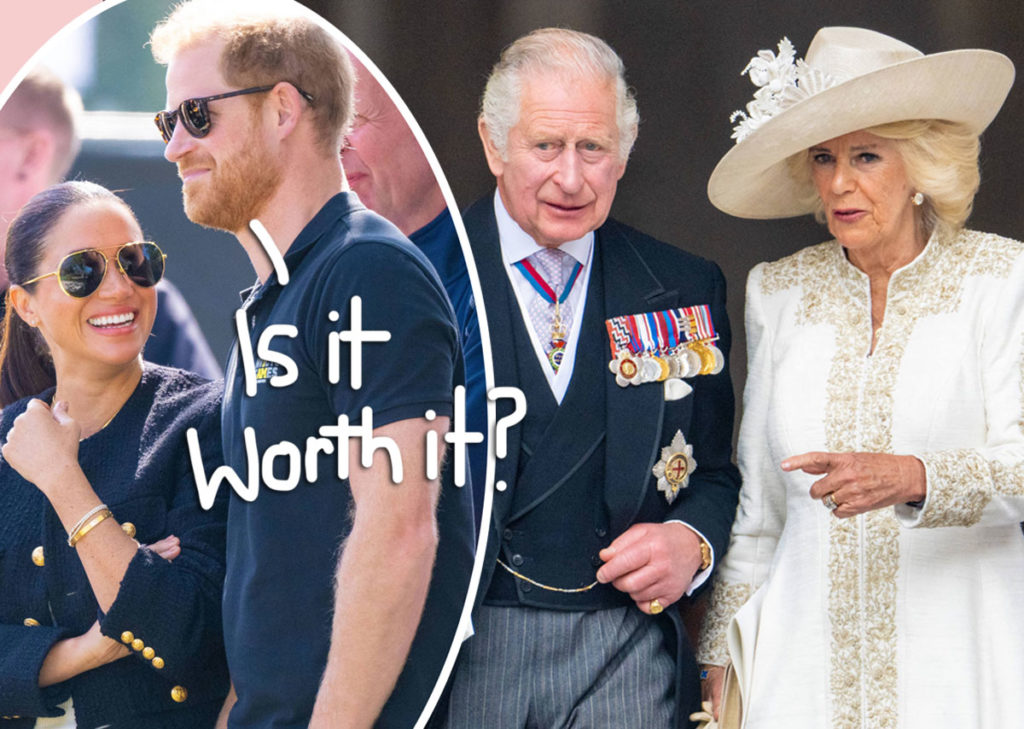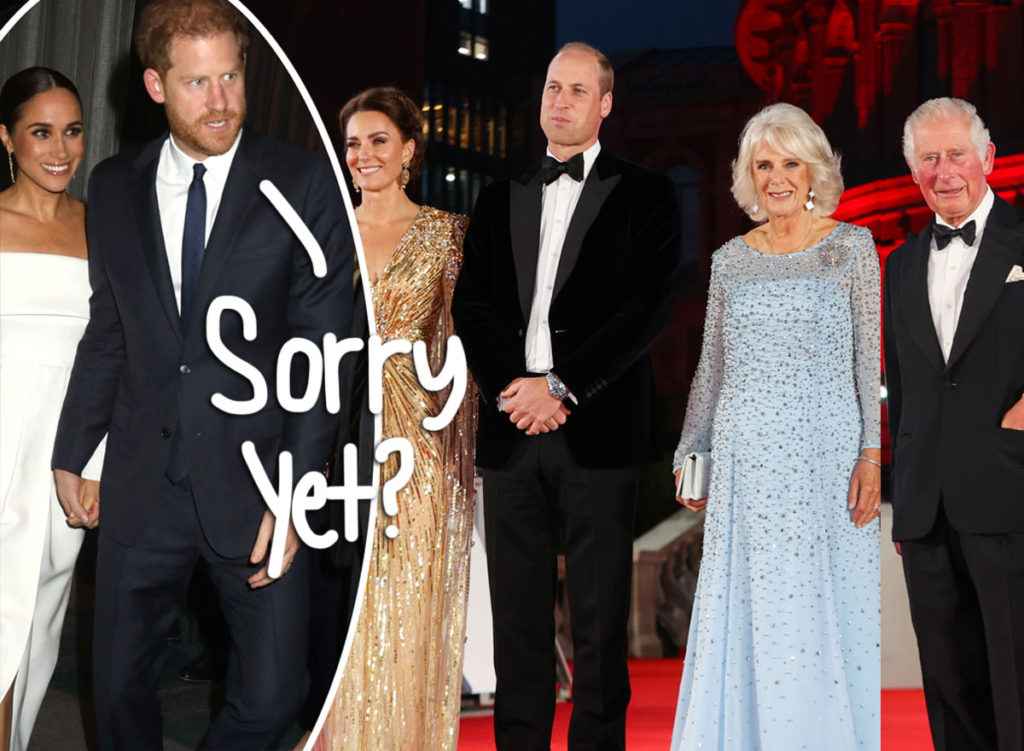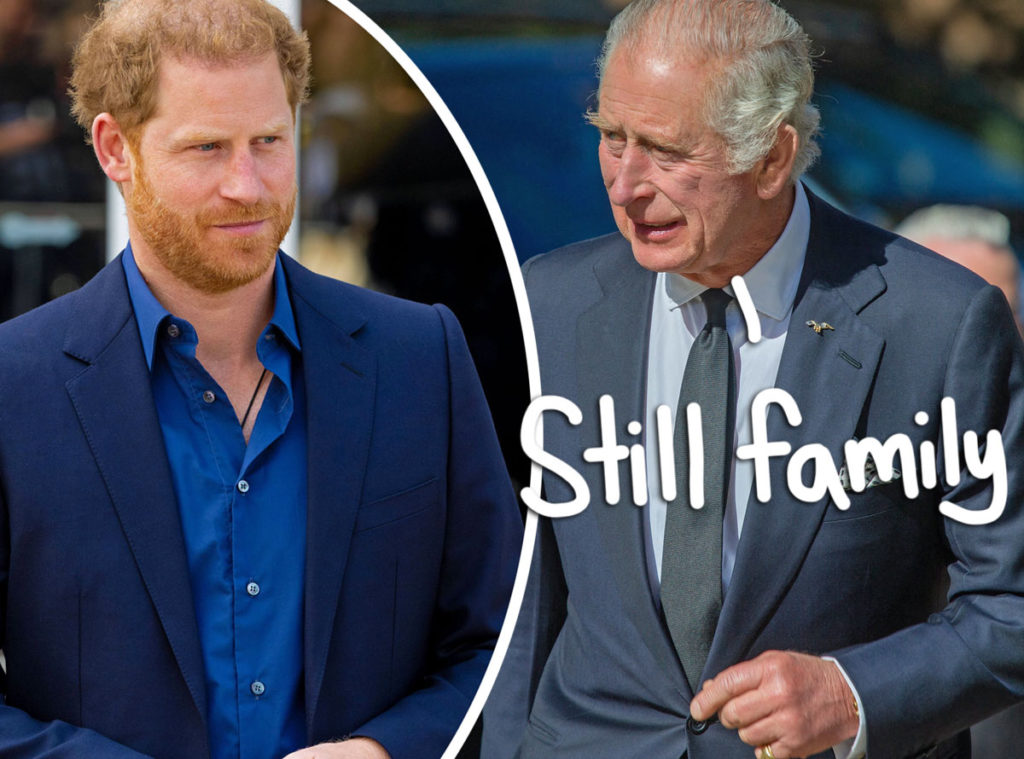 Source: Read Full Article