Chef Anahita Dhondy's Gur Ki Roti has everything you want in the perfect pancake — golden brown, fluffy with a drizzle of honey and pretty flowers to garnish.
They are ideal for your children's tiffin and make a great breakfast option as well.
Chef Dhondy is always on a mission to recover all kinds of rare or forgotten Parsi recipes and has introduced us to dishes like Aleti Paleti, Chicken Maiwalla, Granny's pulao and Malaido, thanks to her trips to towns across Gujarat like Navsari and Udvada.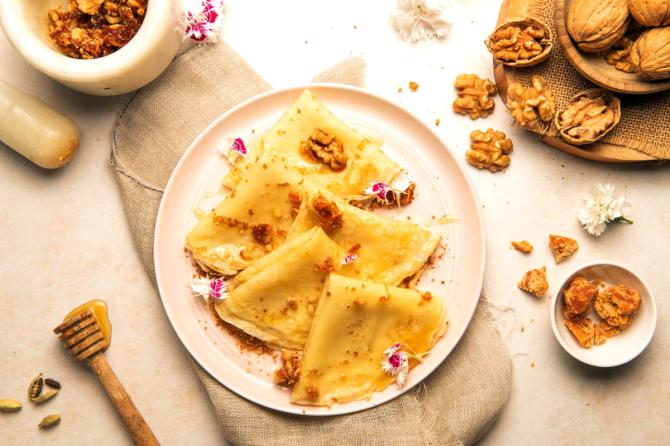 Gur Ki Roti
Servings: 5
Ingredients
1 cup aata or whole wheat flour
2 eggs, beaten
1 tbsp melted butter
Oil or butter for greasing
¼ tsp salt
For the sauce
1¼ cup milk
½ cup gur or jaggery or a sugar equivalent
1 cup milk
½ cup walnut halves
For the garnish
Honey to drizzle
Edible flowers, optional
Walnut halves
Method
In a bowl, add all the ingredients and mix well with a whisk.
Heat a few drops of oil or butter in a non-stick frying pan.
Pour a ladle of the batter into the pan and spread in a circle.
Flip to cook on both sides until golden brown.
Place on a plate to cool and repeat for the rest of the batter.
In a separate saucepan kept over medium heat, melt jaggery.
Add the milk and keep stirring until you get a thick sauce.
Mix in the walnuts.
Take off heat and pour the sauce onto the served pancakes.
Garnish with more walnut halves, honey, edible flowers and serve.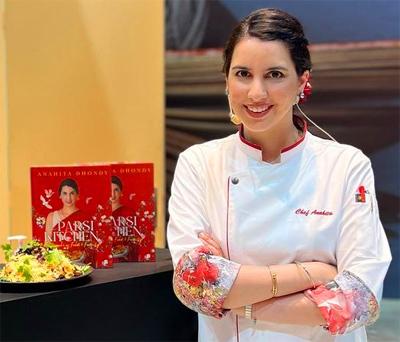 Anahita Dhondy is the chef and author of The Parsi Kitchen.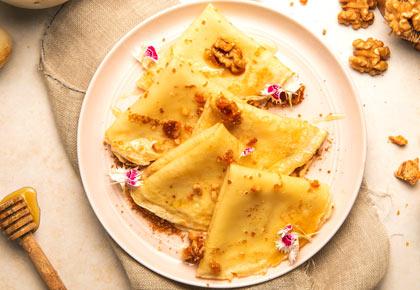 Source: Read Full Article