Do you know what Kartik Aaryan's favourite dessert is?
It's gajar halwa prepared by his mom.
Winter marks the arrival of juicy, sweet desi carrots ideal for Lal Gajar Ka Halwa.
The classic way of eating gajar halwa is by loading it with tonnes of ghee and having it warm. Or pair it with vanilla ice cream. Else have it with rabri.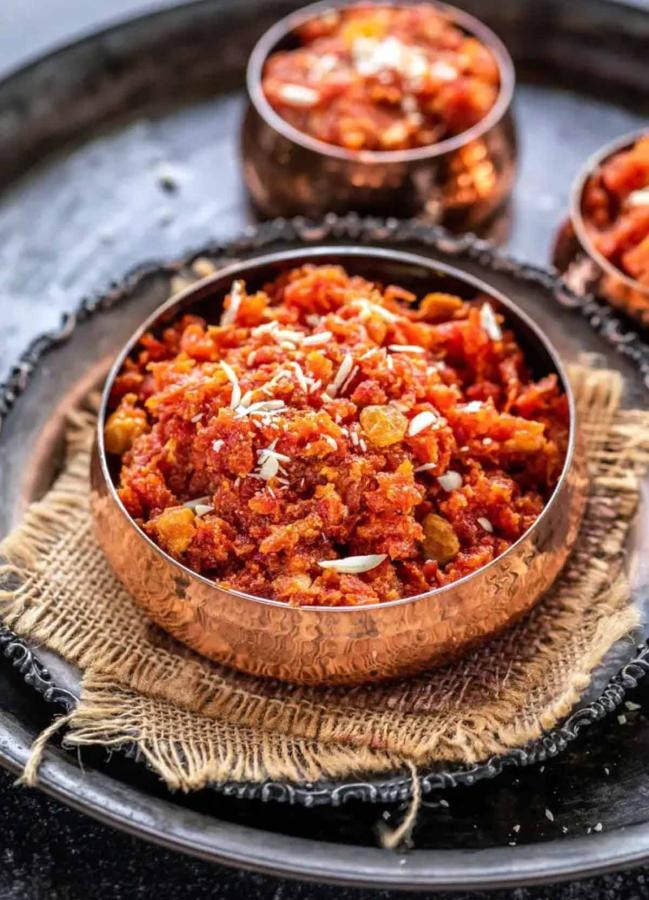 Lal Gajar Ka Halwa
Recipe courtesy: Hotel Sahara Star
Serves: 4-6
750 gm carrots, preferably the red desi variety
1 l full-cream milk
¾ cup sugar
¼ tsp green elaichi or cardamom powder
¼ cup slivered almonds and chopped raisins (increase the quantity per taste)
2 tbsp ghee or as per taste
Method
Peel and grate the carrots using a hand grater or food processor.
Keep aside.
Heat 1 tbsp ghee in a heavy-bottomed saucepan or kadhai over low heat.
Add the slivered almonds and the chopped raisins.
Saute for just a few seconds or the almonds will burn.
Take off heat, transfer onto a plate and keep aside.
Add the grated carrots to the same pan and cook over medium-high heat, stirring often.
Add the milk and mix.
Let the carrots and milk cook for about 30 minutes over medium heat.
Keep stirring so the halwa so it doesn't stick to the bottom of the pan and until the milk reduces to half.
Lower the heat and cook for 10-15 minutes or until all the milk has been absorbed by the carrots.
Add in the sugar and keep stirring for 10-15 minutes or until it melts.
Don't let the halwa dry out completely — it will continue to thicken as it cools down.
Add the roasted nuts, cardamom powder, and the remaining ghee.
You may add more ghee if preferred.
Stir for 3-4 minutes.
Take off heat and serve warm.
Editor's Note: For sugar-free halwa replace the sugar with a sugar equivalent or jaggery. The texture might be slightly different but the taste will be as compelling.
For a vegan version of this halwa, skip the ghee and replace with cashew butter and skip the milk and replace with almond milk.
You may consider reducing the milk by about half and adding 200-250 gm khoya or milk solids when the sugar is added in the recipe.
For a low-cal version: Use skimmed milk instead of full cream milk and minimal oil instead of ghee.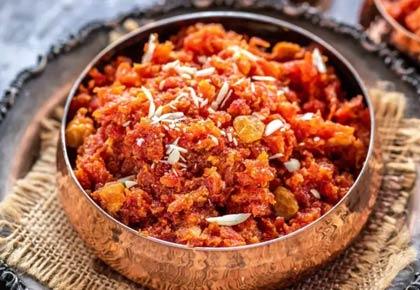 Source: Read Full Article