MTV VJ, Roadies contestant and former Bigg Boss inmate, Benafsha Soonawalla, turned actor with the Abhay Deol-starrer, Chopsticks.
She is a poster girl of style and her glamorous Instagram pictures prove it.
A fashion inspiration for many, she was recently named the Most Stylish VJ at a function in Goa.
In an interview with Hitesh Harisinghani/Rediff.com, the VJ reveals seven things you didn't know about her.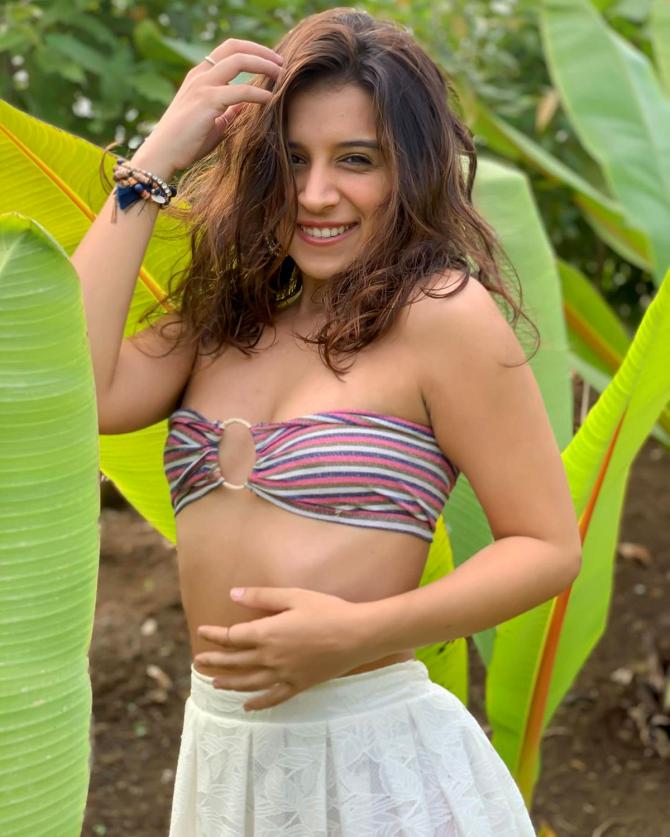 1. Her Mumbai connection
Benafsha was born in Mumbai and did her schooling at Villa Theresa.
She later did a Bachelor in Management Studies course at Mumbai's H R College.
She completed her post-graduation in Business Management and Entrepreneurship at the ISME School of Management and Entrepreneurship in Mumbai.
2. She loves the camera
"I have always had fun in front of the camera," she says.
"Everything worked out just fine and the opportunities kept pouring in one after the other. I'm very grateful for that.
"My parents think it is a tough big world out there, but they keep forgetting I am their daughter," she laughs.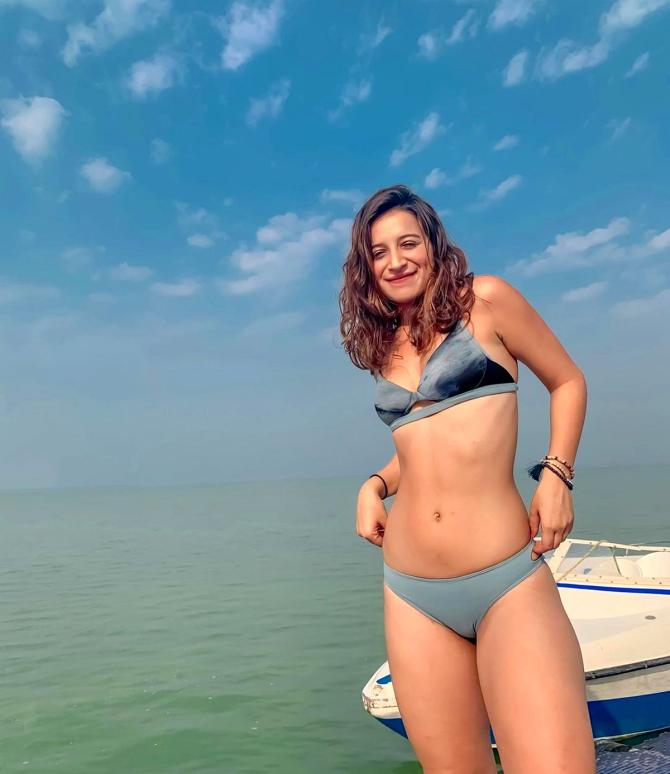 3. Her first assignment was hosting MTV Trackstar
"I'm not telling you how much I got paid for it.
"But it was a pretty good sum that gave an 18-year-old a lot of money to shop!" she grins.
4. She is a FOODIE
"During the lockdown, I ate, ate and ate," she admits candidly.
"Now I'm working out and shedding all the weight and getting super toned."
Watch: Benafsha shares memorable experiences from her first trip post the lockdown.
5. She LOVES New York
"I love New York. When you see NYC's tall buildings, you realise that you're just a little ant in this universe and the world is so beautiful.
"The point of being born is to embrace yourself and merge into the beauty of the whole world.
"That's the kind of feel New York gives me," she reveals.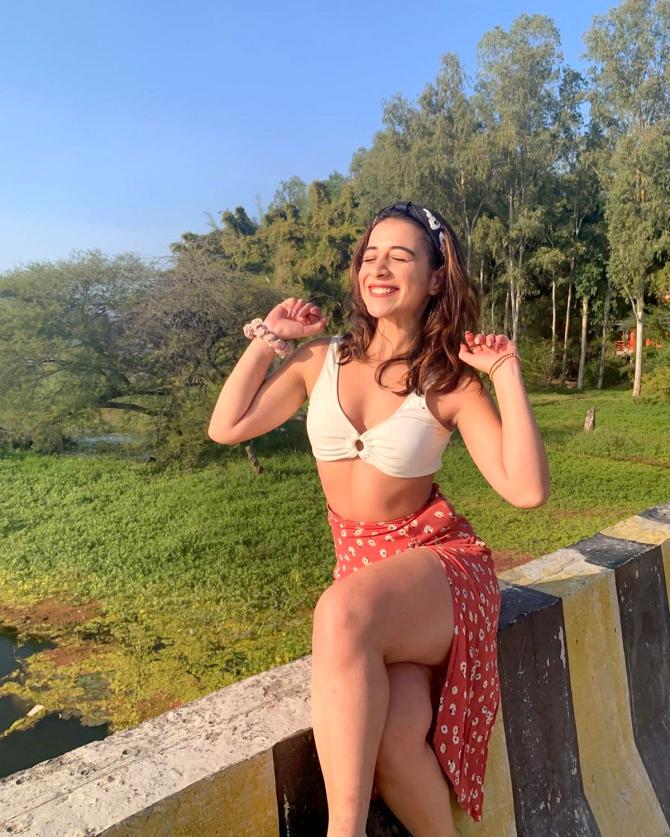 6. Her fashion sense explained
Benafsha is known for her fun dressing, chic style and glamorous fashion outings.
Her 8,88,000 followers on Instagram love to track her journey as a fashionista.
"You style is something that is a part of you. It defines what you love."
WATCH: Benafsha speaks about her love for fashion
7. She's blessed with great genes
Benafsha gives the credit for her fabulous body to her parents.
"I'm blessed with great genes, thanks to mom and dad.
"To maintain a good body, you have got to work out and exercise.
"I think that's good for your mental health as well," she adds.
WATCH: Benafsha shares her diet and fitness routine.
Video production: Hitesh Harisinghani/Rediff.com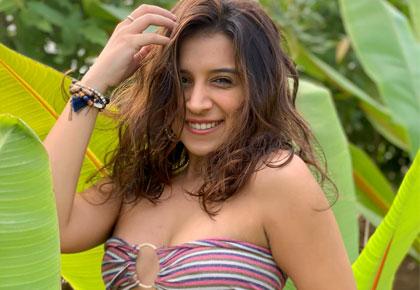 Source: Read Full Article