Most Goans will have a bottle of Recheado Masala stashed away in the fridge or on a shelf in a cool place for use in all kinds of culinary situations. It's a very versatile paste that's always handy to have in arm's reach in your kitchen.
Deodita Fernandes offers her secret family recipe for Recheado Masala, which she says can be applied or stuffed into any type of fish. Mackerel and pomfret do well.
You can even coat lady's finger/bhindi/okra and fry it up. In an emergency the paste can be used fry up pork instead of the more standard vindaloo masala.
Rediff.com's Patcy N, who tracked down this recipe from her cousin, says: "Deodita is a friendly housewife who keeps in touch with all her neighbours. She lives in a quaint village on the marvellous white sandy beaches in Varca in south Goa for the past 26 years. Deodita's whole existence revolves around her family: Husband Janu Pires and children Jowell and Berdina. She's a fabulous cook."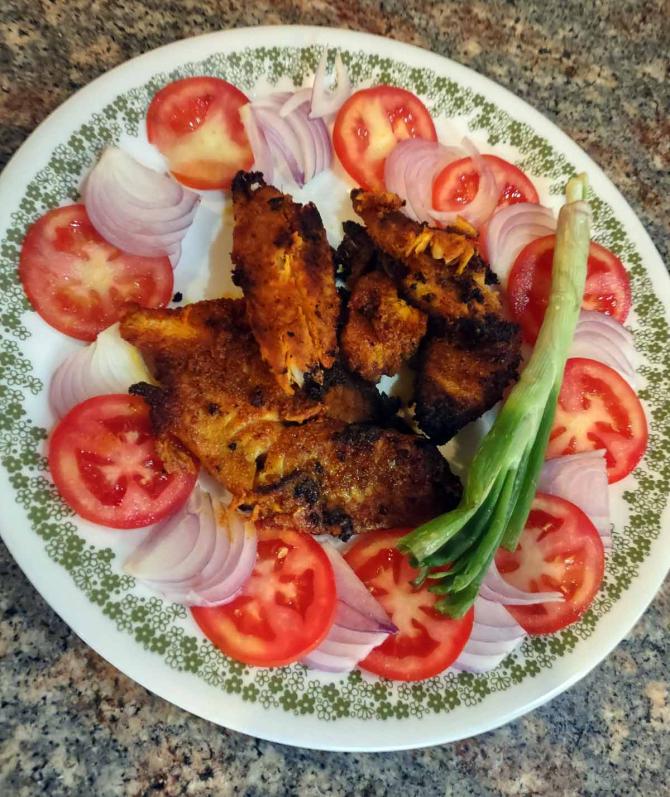 Deodita's Goan Recheado Masala
Servings: A 250 ml bottle approximately
Ingredients
¼ kg Kashmiri chillies
1 tsp or more jeera or cumin
10-12 or more laung or cloves
4 medium-sized pieces dalcheeni or cinnamon
10-12 garlic pods
4-5 medium-sized onions
2-inch piece ginger
2 tbsp vinegar, if possible access homemade non-synthetic Goan palm vinegar or coconut vinegar
7-8 black peppercorns
2 tbsp sugar
1 tbsp salt
2-3 tbsp oil
1-lime-sized ball tamarind soaked in water (later strain and discard seeds and retain paste and water)
1 tsp haldi or turmeric powder
Method
Soak the Kashmiri chillies in water for 10-15 minutes.
And then drain.
Cut the onions into cubes.
In a thick-bottomed kadhai or frying pan, fry the onion cubes for 7-8 minutes in the oil over medium heat.
Keep aside to cool.
In a mixer, grind the soaked Kashmiri chillies, cloves, cumin seeds, black peppercorns, cinnamon sticks, ginger, garlic, fried onion cubes with its oil, vinegar, tamarind paste, turmeric powder, sugar and the salt to make a thick paste.
Bottle the paste and store in the refrigerator where it can last upto a year, especially with the right vinegar.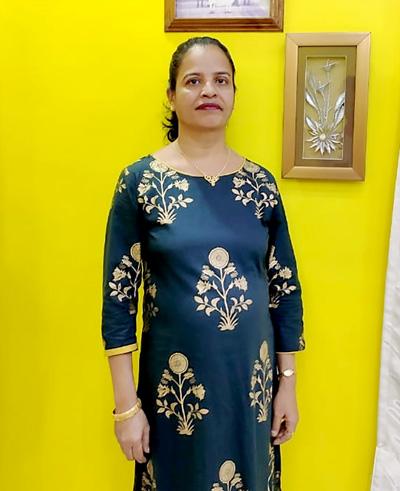 Deodita Fernandes lives in Varca, south Goa.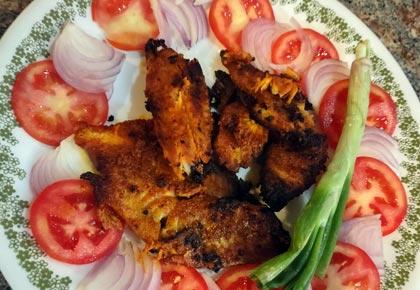 Source: Read Full Article