Death defying stunts at 2,965 metres above sea level!
Acrobat artists Freddy Nock, Sheila Nicolodi, Ramon Kathriner and David Maillard performed at unprecedented heights at the Glacier 3000 Air Show, photographs of which are sure to give you goosebumps, and, if you are scared of heights, vertigo.
The event on June 23 was to honour artists around the world who are unable to practice their sport during the pandemic.
The show commenced with Ramon Kathriner performing his breathtaking Wheel of Death act, which lasted almost 5 minutes, at an altitude of 2,500 metres.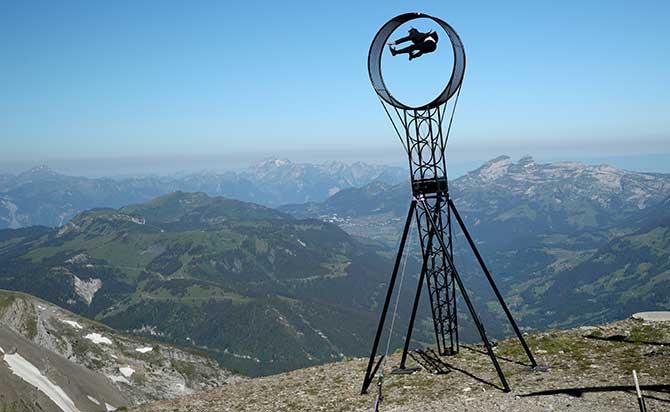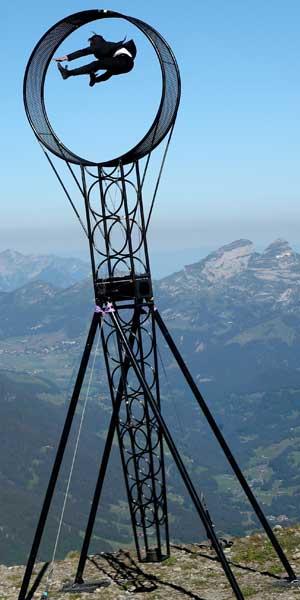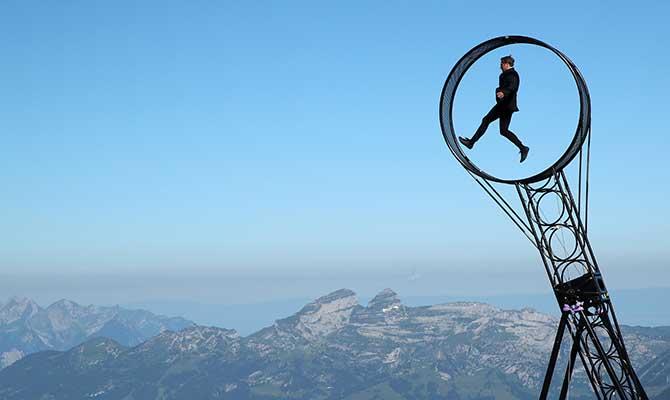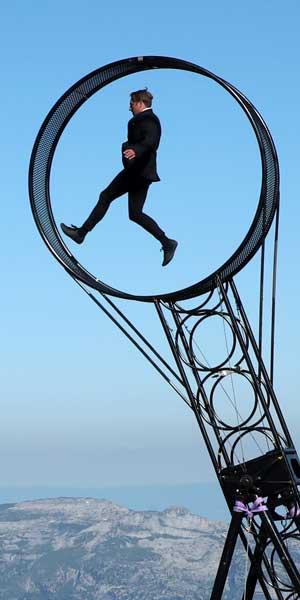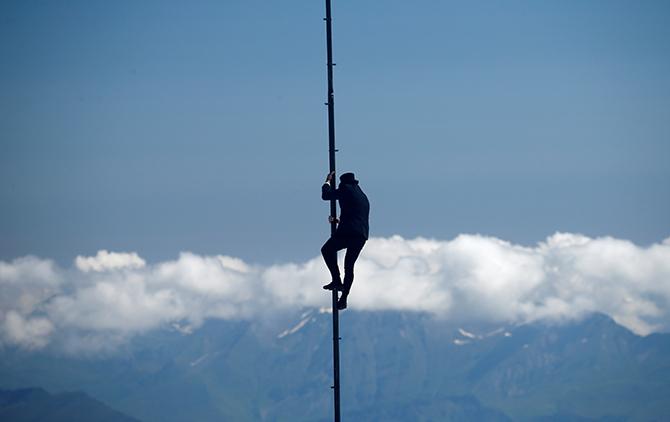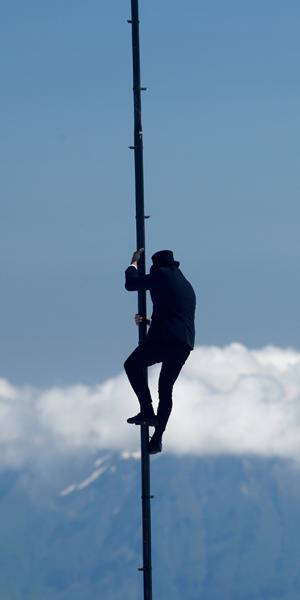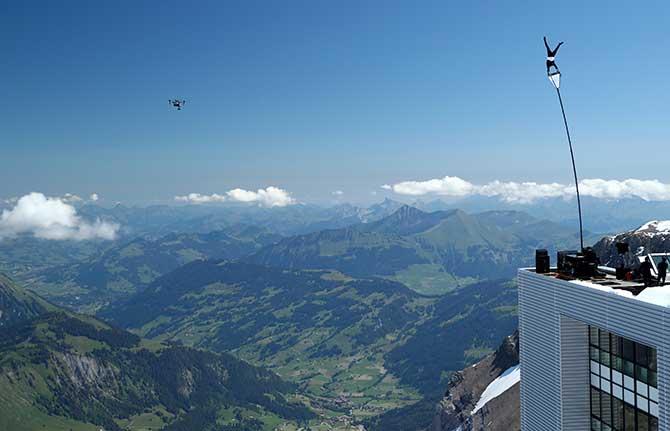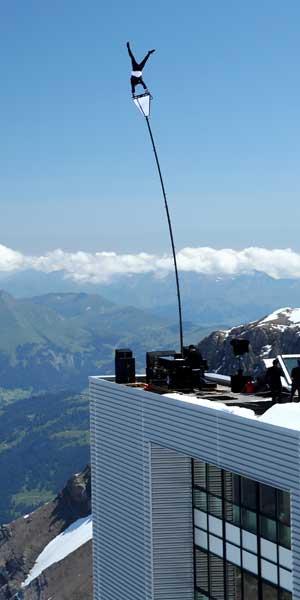 The act was followed by David Maillard who threw himself under the gondola at a height of 200 metres, just attached by his arms clinging to his aerial straps.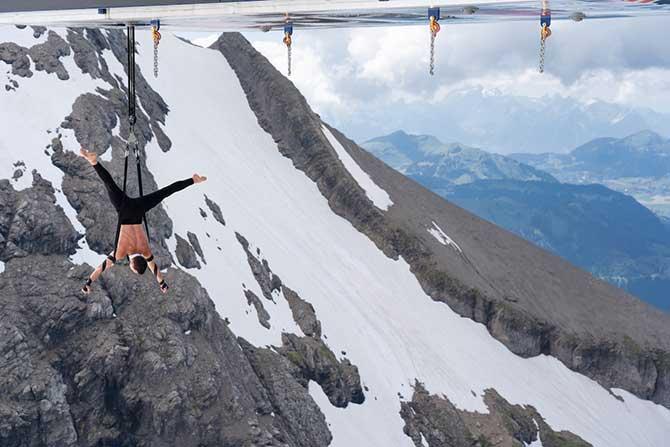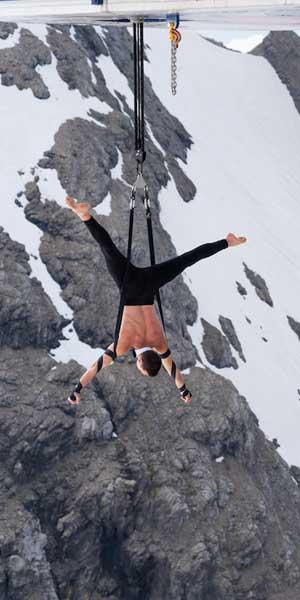 Next up was Freddy Nock, a tightrope walker who has 22 achievements recorded in The Guinness Book of World Records.
Nock walked the tightrope in three sections on gondola cables.
The first he walked a distance of 40 metres with his balance bar on the steepest section of the Col du Pillon cable car with no security.
The incline was 39.1 degrees at its peak. Nock broke his previous record of a 38.06 degrees incline tightrope walk achieved in China in 2015.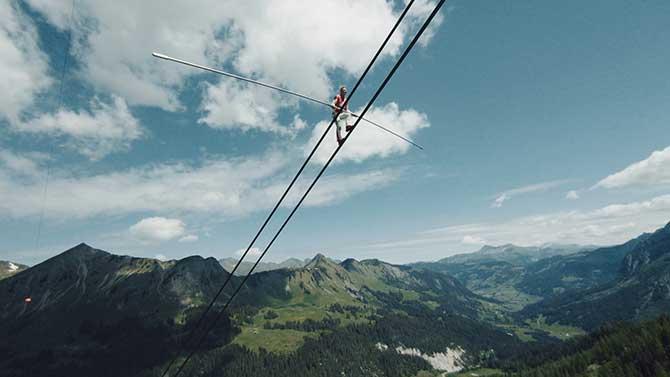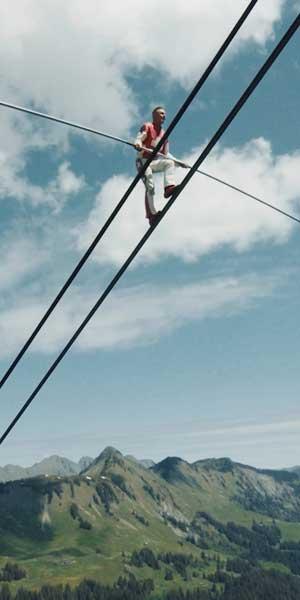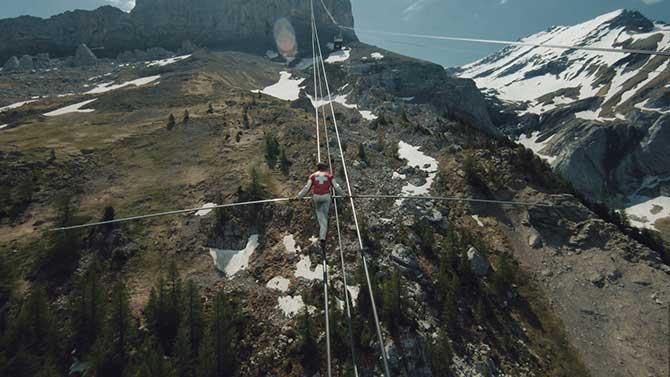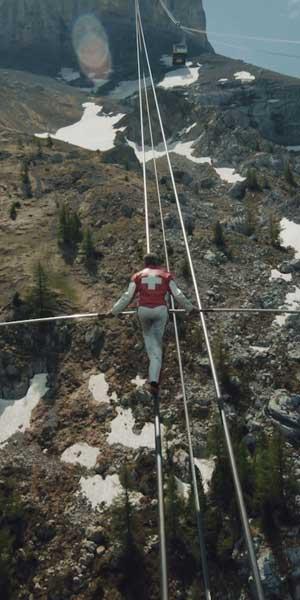 Nock then cycled for 367 metres on the cable that links Cabane (2,500 metres) to Scex Rouge (3,000 metres) at a height of 175.4 metres, where he again broke his own previous record of 72.5 metres.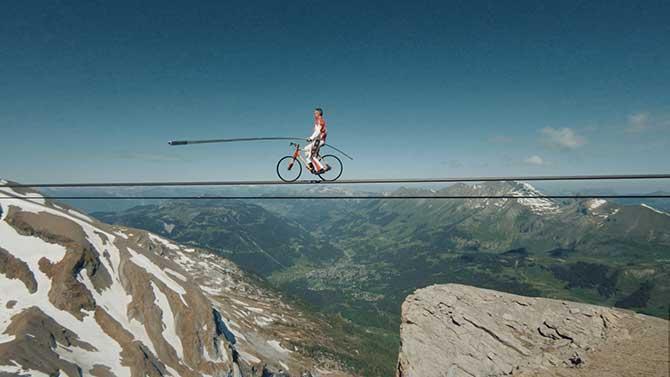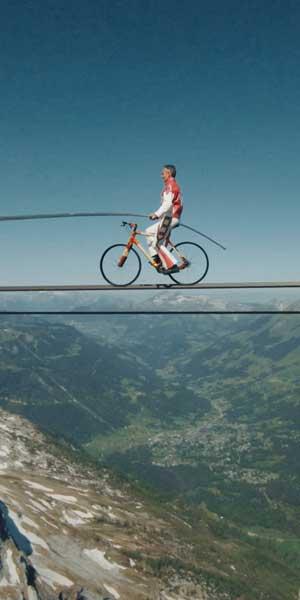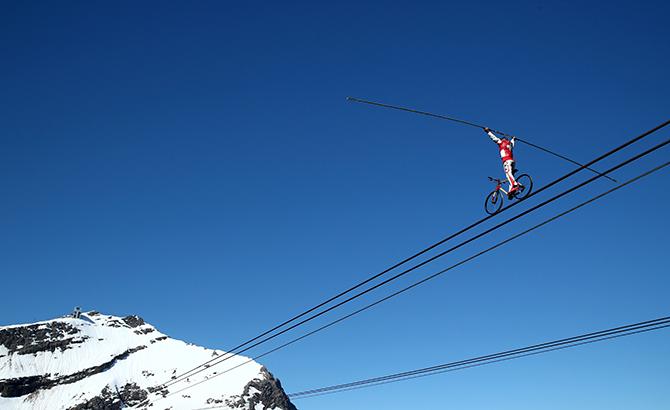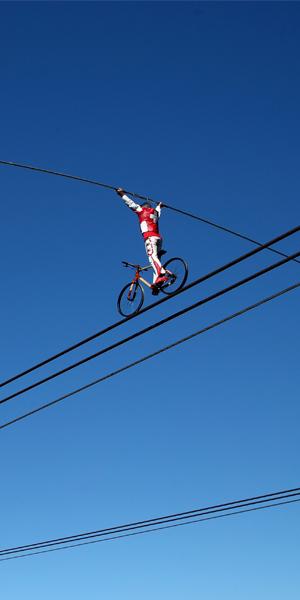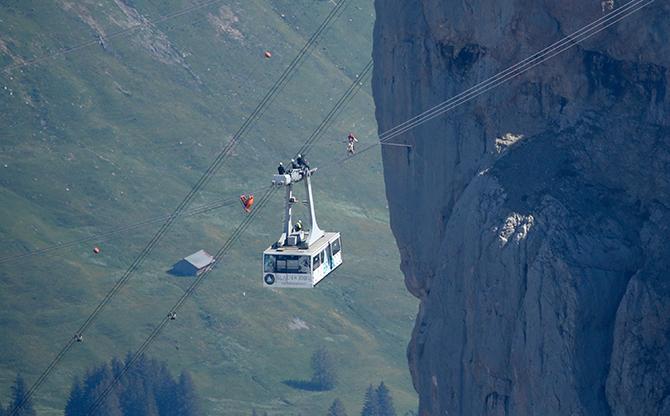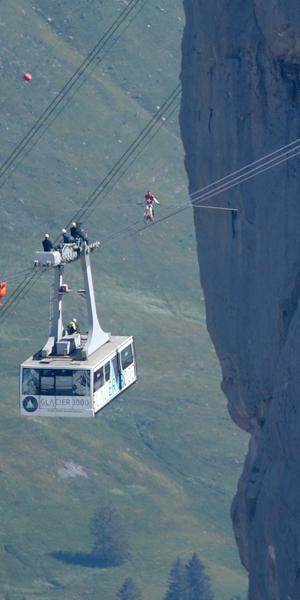 In his final feat, Nock walked blindfolded for 151.1 metres, a never before attempted act.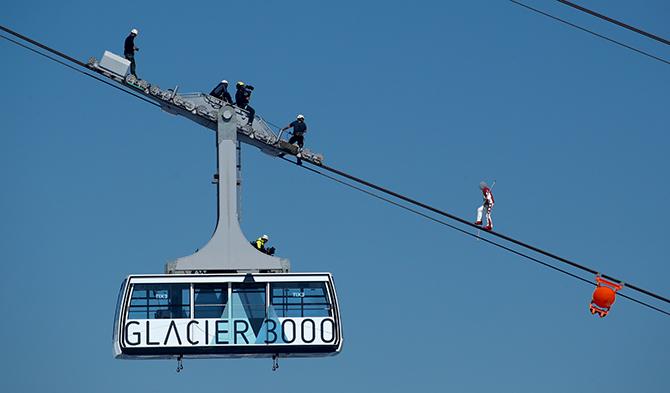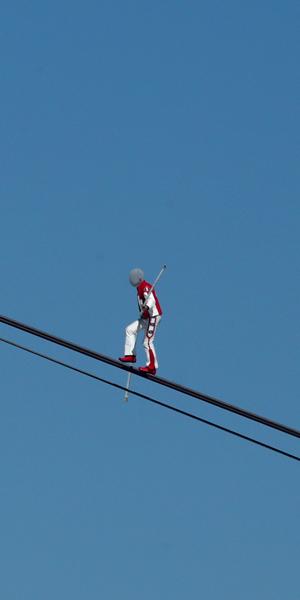 And finally, Sheila Nicolodi performed a pole dance at an altitude of 3,000 metres, achieving the highest performance of her career.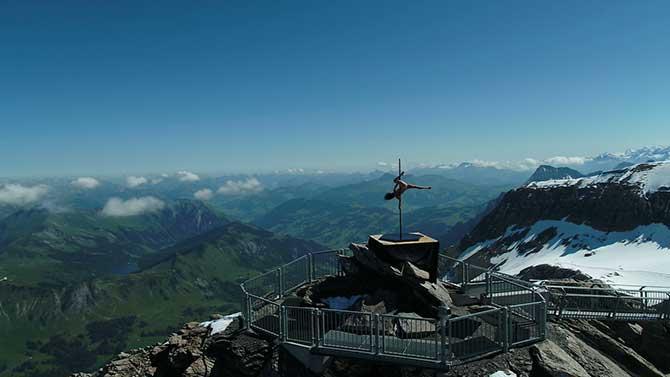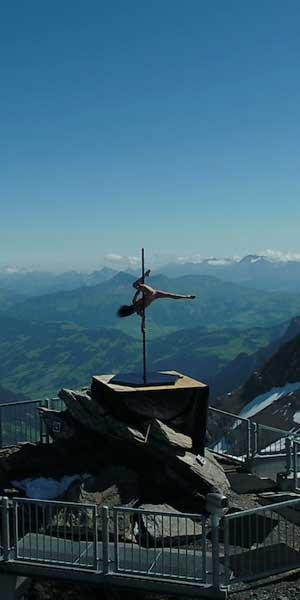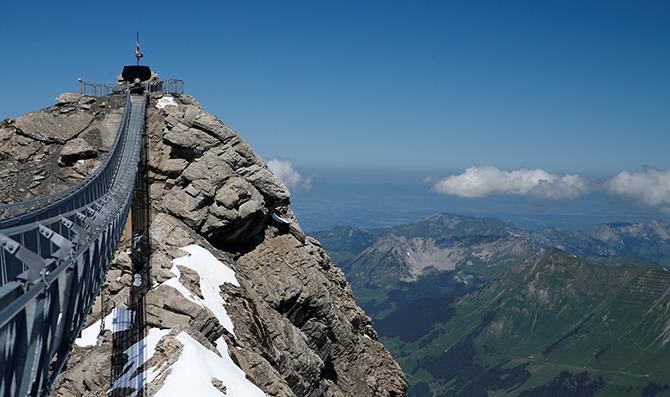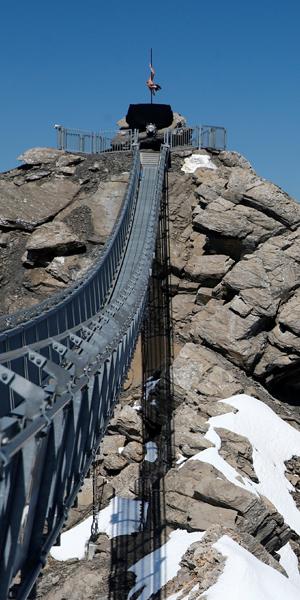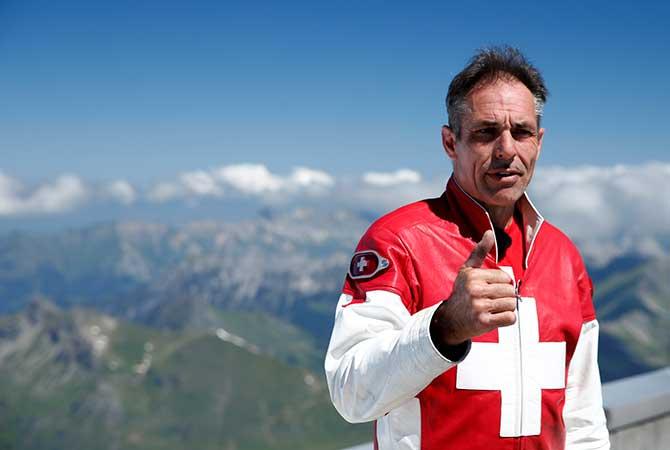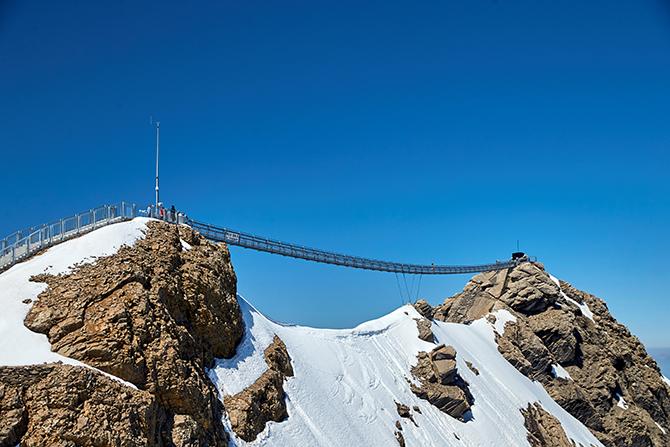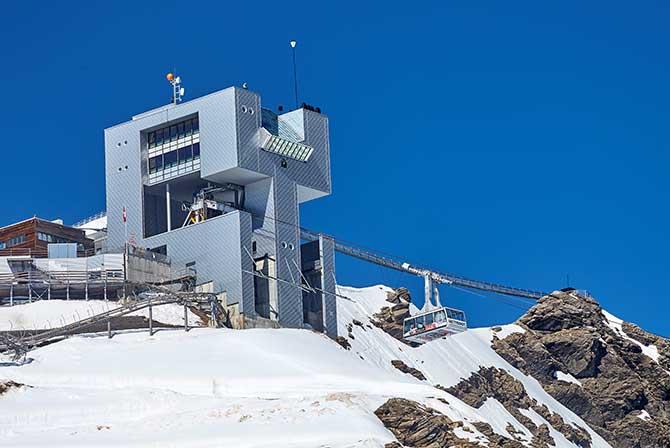 Feature Production: Ashish Narsale/Rediff.com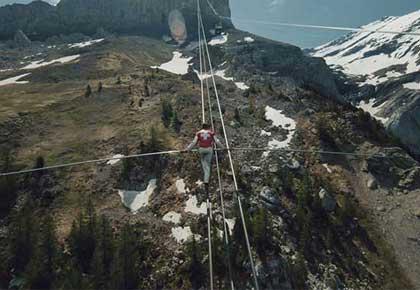 Source: Read Full Article