Send us a picture of you with your mother and tell us what she means to you!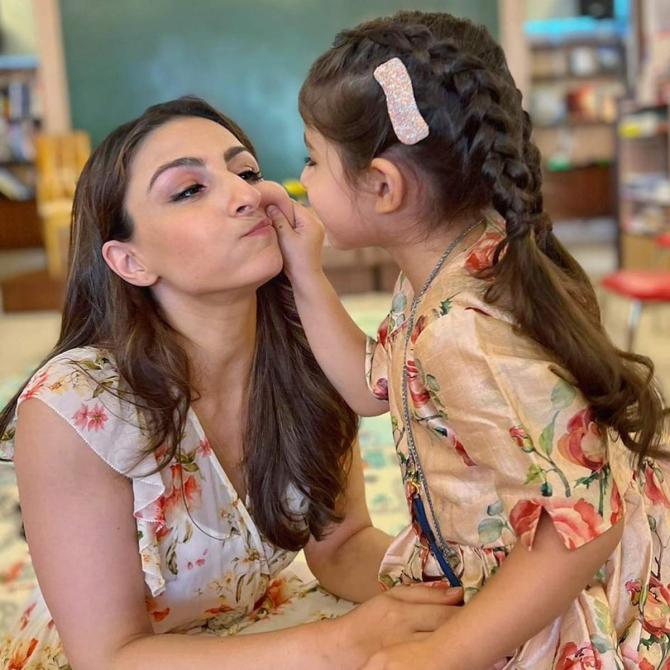 Ma. Amma. Mom. Mamma. Ammi. Aai.
Nearly always the first word uttered by a baby, in any language, somehow translates to mom or mother.
Compassionate. Comforting. Overflowing with abundant selfless love. Strong. Sweet. Critical. Cool.
She is all of these and more. That's the beauty of mothers, God's most special creation.
Mom is an endless, overwhelming, emotion. Wouldn't you agree?
With Mother's Day coming up on Sunday, May 14 this year, how do you want honour your best critic, staunchest supporter, the most patient/most annoying person on Earth?
Send her flowers, sweets, a special gift? Maybe yes.
How about a selfie with your mom? It doesn't matter if it turns out to be a goofy one or a too candid shot.
Send us the pic with a short description about your mother, the story behind the photograph and why you love her so much.
If you live in a different city or town from your mom, you can look for a favourite photograph of her from your stack of family albums.
The photograph should be about your mom, the woman you've always admired but never had the perfect moment to admit and acknowledge.
This Mother's Day, we want you to send us a selfie of you and your mom together. Or if that is not possible, find a treasured photo of your mom and send it to us to post to make her feel loved and special.
You can e-mail the photograph to [email protected] (Subject line: Selfie With Mom) along with your name, your mother's name and location. We'll feature the best responses on Rediff.com
Source: Read Full Article