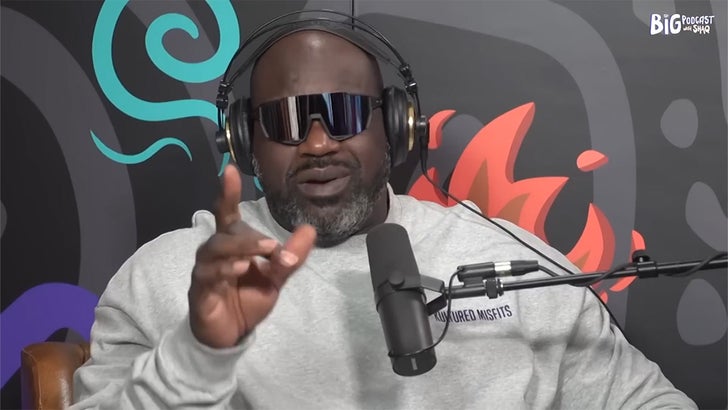 Shaquille O'Neal just went scorched Earth on everyone bashing Rihanna's Super Bowl halftime performance Sunday … saying people need to "shut the f*** up!"
"All you people disrespecting Rihanna, shut your face," O'Neal said on his The Big Podcast with Shaq featuring Nischelle Turner and Candace Parker, passionately defending the 9x Grammy winner.
Many people have been critical of Rihanna's performance on Sunday … but Shaq isn't one of them. The Big Fella believes RiRi did her thing, adding we live in a world where people have too much freedom to criticize others.
"She did a wonderful job," Shaq said. "She's pregnant. She blessed it. She didn't fall. Just leave it there. All you superstars that's disrespecting and causing beef … shut it up."
O'Neal said it was the first time he ever saw the "Umbrella" artist perform live … adding, if he were in A$AP Rocky's shoes, he'd be defending her.
"If she was my woman and I seen one of you superstars do that," Shaq said, "I'm gonna have to get at you." "Rappers. Presidential candidates. I'm gonna have to get at you. Leave her alone."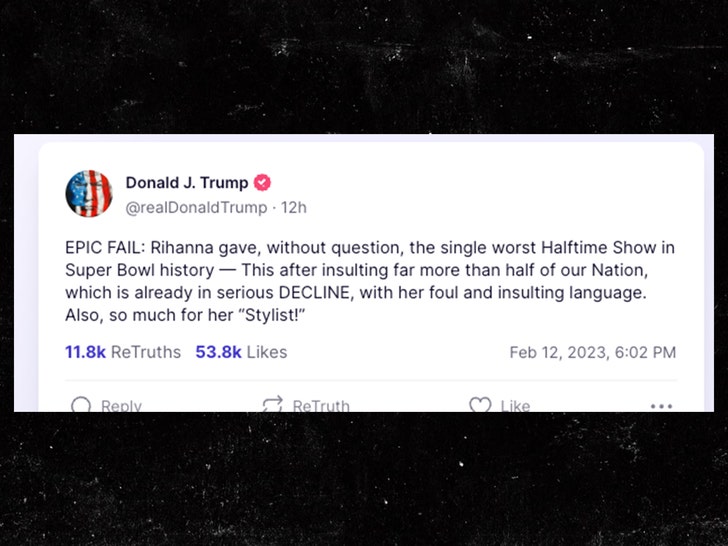 Shaq didn't mention which rappers or presidential candidates he's calling out … but it's worth noting former President Donald Trump ripped Rihanna's performance.
Trump wrote … "EPIC FAIL: Rihanna gave, without question, the single worst Halftime Show in Super Bowl history — This after insulting far more than half of our Nation, which is already in serious DECLINE, with her foul and insulting language. Also, so much for her 'Stylist!'"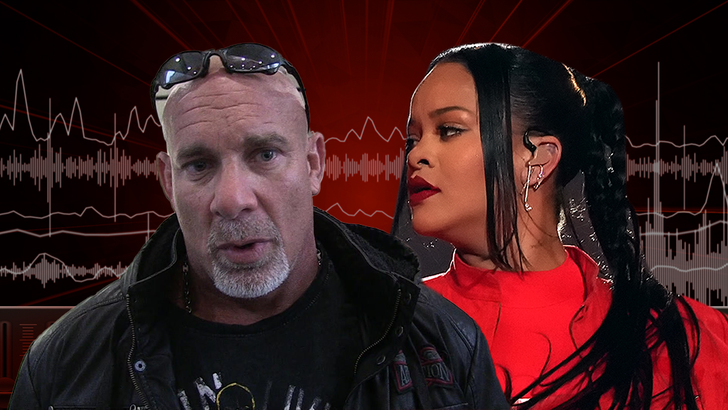 DT wasn't the only high-profile name who wasn't a fan of Rihanna's 13-minute set at the SB — WWE legend Goldberg was "disgusted" by the show and thought it was "horrible."
The performance drew 118.7 million people viewers … but despite the huge audience, it's clear Rihanna's still a polarizing figure.
Source: Read Full Article