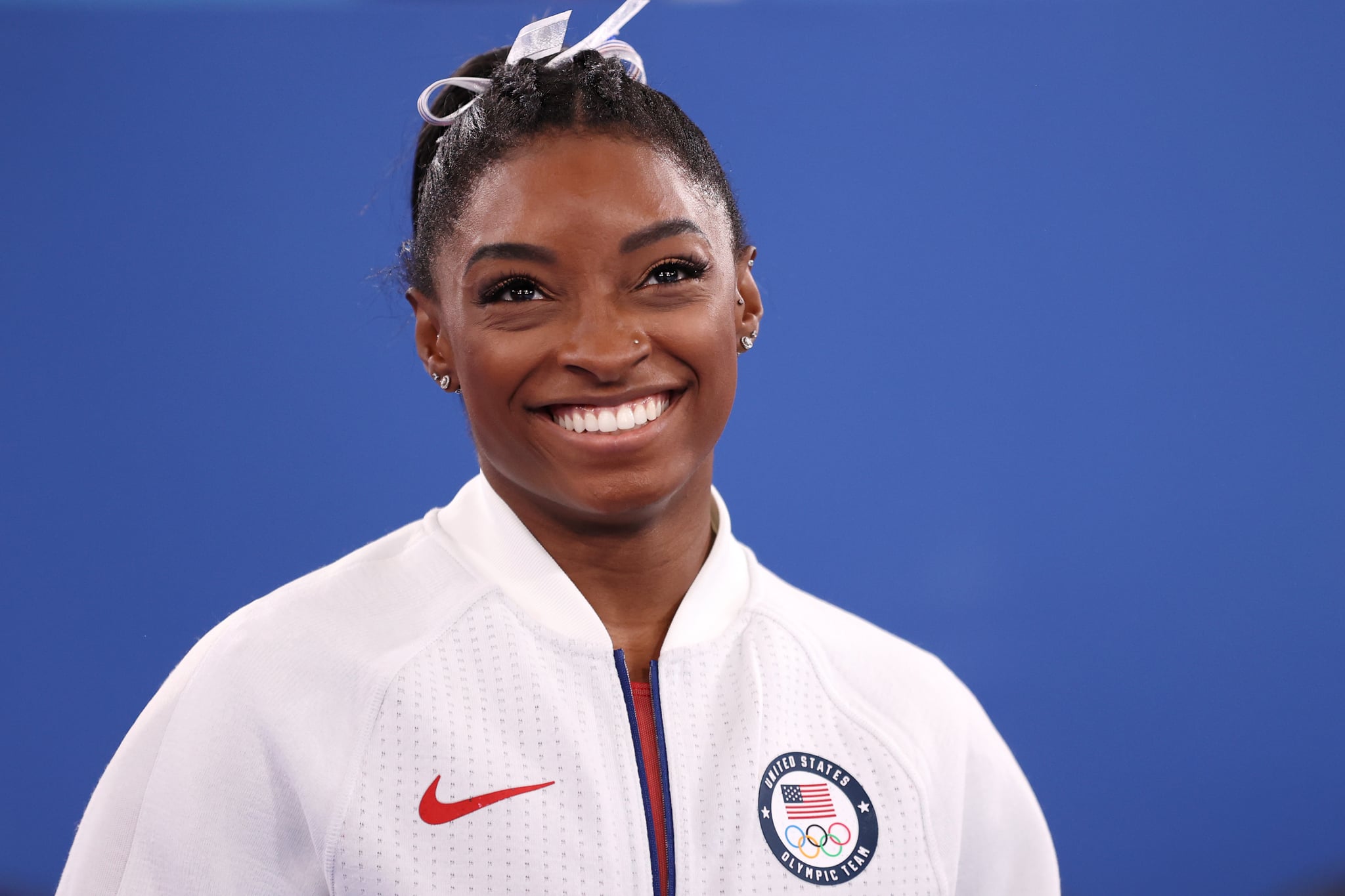 Image Source: Getty / Laurence Griffiths
Simone Biles is an Olympic superstar and GOAT, but she wants to make one thing very clear: she's forever a Wildcat. While traveling across the US for the Gold Over America Tour, the seven-time Olympic medalist visited East High School, aka where the original High School Musical was filmed. In a Twitter photo on Saturday, Simone could hardly contain her excitement as she posed in front of the famous Salt Lake City school with this sweet caption: "Once a wildcat, always a wildcat." Along with Simone, fellow tour mates and HSM fans Ellie Black and Emily Bartlett were also spotted at East High. Ellie and Emily filmed an impromptu Instagram video of themselves dancing to "We're All in This Together," and the choreography was spot-on.
Simone even posted a Story on her Instagram showing off the campus exterior with the caption, "Troy Bolton, where you at?" Troy, of course, is the name of Zac Efron's character in the iconic Disney franchise. For years, Simone made it no secret that she has a huge crush on Zac, whom she finally met after winning her fourth gold medal during the 2016 Rio Olympics. Never forget the life-size cutout of Zac she proudly displayed in her bedroom. Talk about a full-circle moment.
Source: Read Full Article