The Spanish royal family is on their annual summer vacation to Palma de Mallorca, Spain, and they decided to take some time out of their holiday to pose for a new set of portraits. As PopSugar reports, King Felipe VI, Queen Letizia, Princess Leonor, and Princess Sofía took pictures at The Almudaina Palace, and the pictures are nothing short of gorgeous.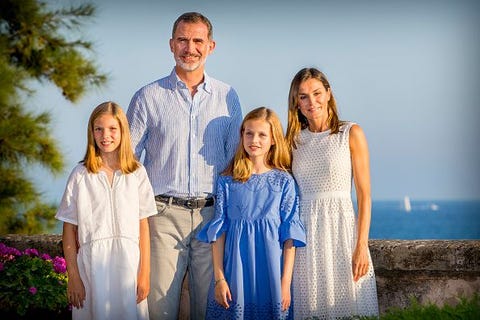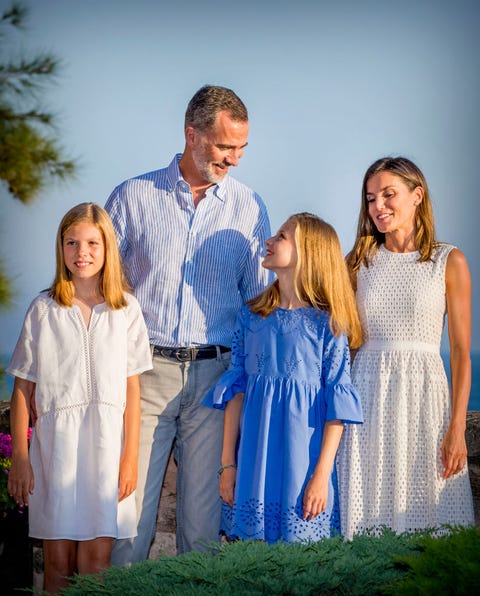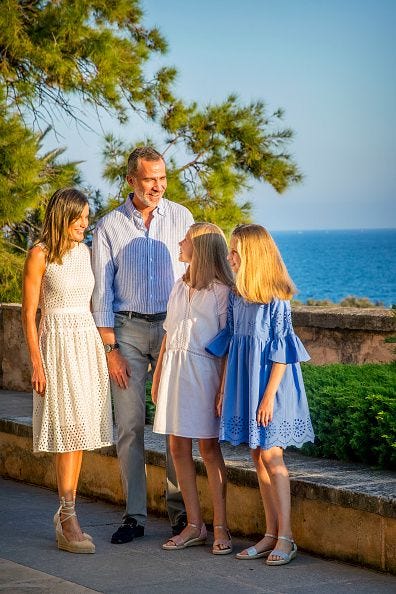 Queen Letizia, a royal fashion star, put her chic summer wardrobe on display for the shoot. The royal sported a breezy sleeveless eyelet dress by Hugo Boss with lace-up espadrilles and a clutch. King Felipe opted for grey jeans and a blue shirt, and their daughters followed the color scheme.
Princess Leonor, 12, wore a blue dress with tulip sleeves, while Princess Sofia, 11, went for a white tunic-like frock. And because even royal siblings can't escape wearing matching outfits, the sisters finished off their looks with the same sparkly sandals.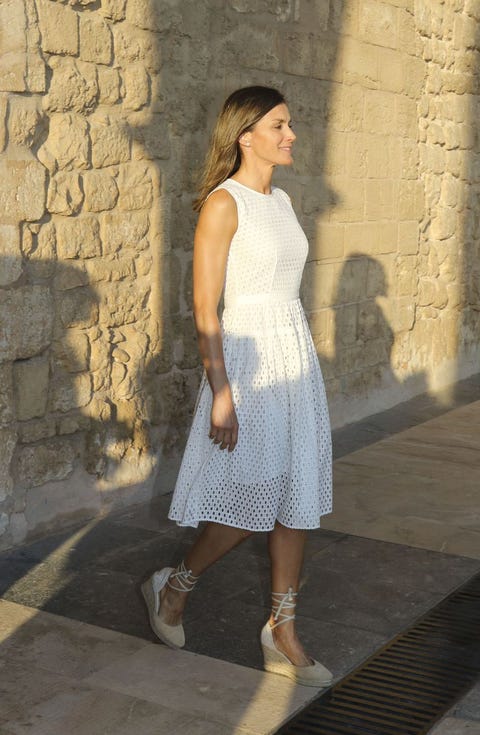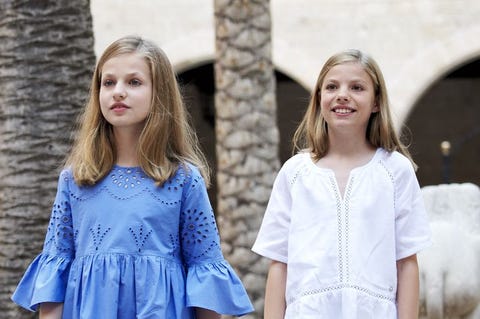 The royals also took candid-style photos, which look just as good as the portraits.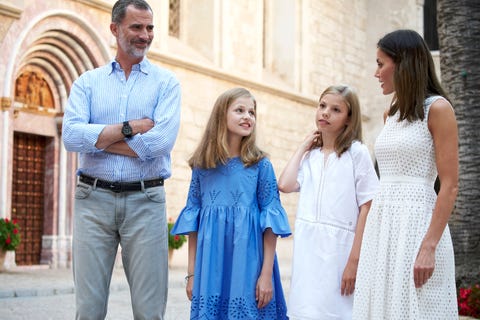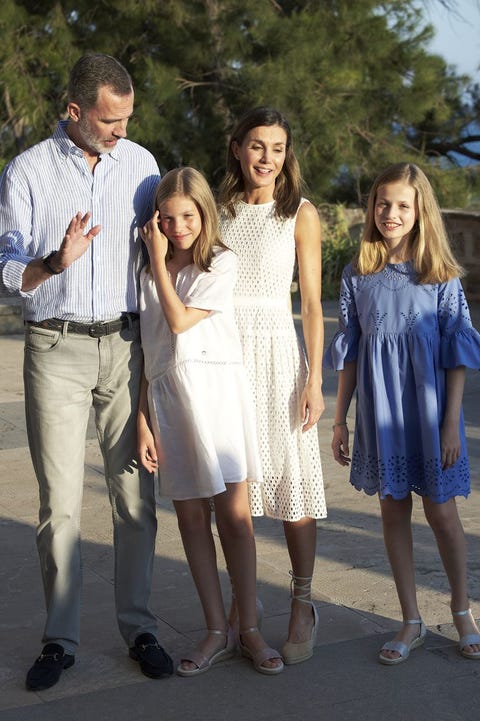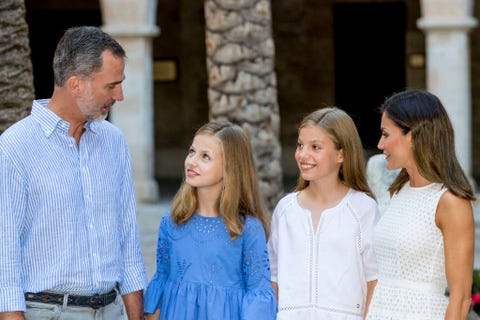 The stop in Mallorca was just the latest in the family's travels; the royal couple was in the United States just last month. They visited New Orleans, San Antonio, and Washington, where they went to the White House to meet Donald and Melania Trump.
It was previously reported that the princesses would travel stateside to attend summer camp in the U.S. to acquire "new knowledge and experiences," according to Hola!
The siblings were expected to stay for the month of July and would return in time for the family trip to Mallorca, which is where the portraits were taken, but it's unclear whether the sisters actually did make the trip to the states. If they did, their summer camp experience was probably much better than ours.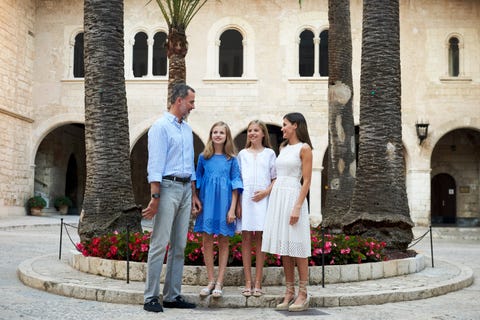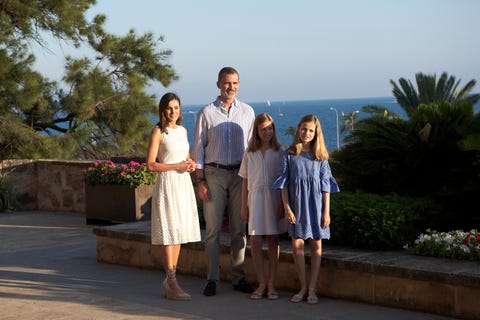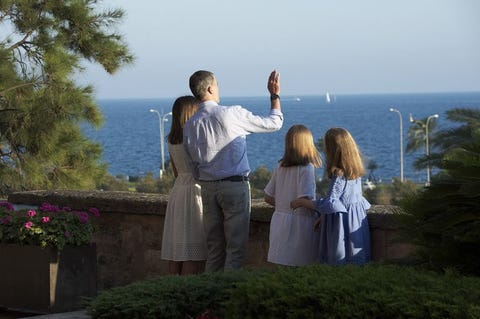 Source: Read Full Article