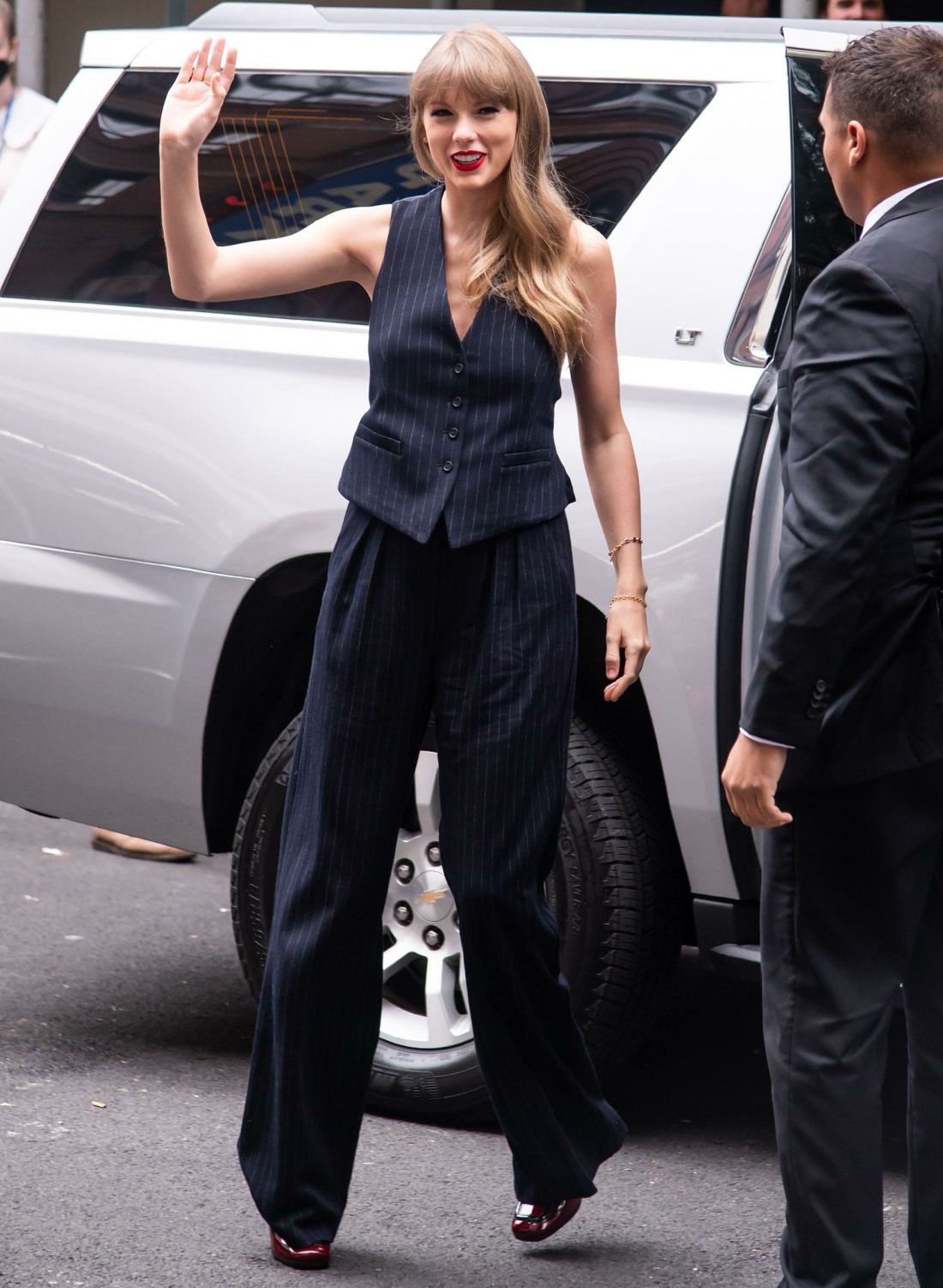 Last year, Taylor Swift released the longer version of "All Too Well," and she surprised fans by releasing a short film of the same name, which acted as a music video for the longer version of the song. "All Too Well" is very clearly about Taylor's brief romance with Jake Gyllenhaal and how he's a f–king creep, narcissist and gaslighter. Taylor directed the short film herself and cast Sadie Sink in the Taylor role and Dylan O'Brien in the Jake role. Well, Taylor still wants people to see the short film, so she showed it at the Tribeca Film Festival. She also participated in a rare public Q&A session conducted by director Mike Mills. Some highlights from the convo:
When she first became interested in filmmaking: "I was always very curious. I was always looking, and learning, and trying to absorb as much as I possibly could. A few music videos [into my career], I just started going into the edit, and making changes. It started with meddling, and it went from meddling with the edit to then writing the treatments for the music videos… That was almost ten years ago," recalled Swift, noting that she'd often conceptualize her own music videos before handing the work off to a seasoned director — until 2019's "The Man."

Deciding to direct: "All my favorite female directors were booked and busy, which is great. We love that." She ended up directing "The Man" herself, which sparked a new creative desire for the singer-songwriter. "Once I started directing music videos, I didn't not want to do it."

Imposter syndrome: "I think I had this imposter syndrome in my head saying, 'No, you don't do that. Other people do that who went to school to [direct]… Saying 'I don't know' or 'I'm not sure' really isn't an option most of the time. Maybe that's just being a female director."

She wants to direct a feature film: "It would be so fantastic to write and direct a feature," revealed Swift, adding that she'd approach a full-length project the same way she approached the short film. "I don't see it being bigger in terms of scale. I loved making a film that was so intimate with a crew that was relatively small, just a really solid group of people that I trusted."

Secret agent: "I'm really secret agent-y about people not finding out about what we're making while we're making it. So everything was codewords, and writing things in codes that only certain people knew … I'm so weird with stuff like that."

Inevitability: "I wanted it to feel like them falling together was inevitable and them falling apart was just as inevitable. I wanted it to feel like there were forces at play and they couldn't stop from colliding or being dismantled."
[From Page Six and People]
I think she has very good instincts as a director, honestly. Whatever my beef with Taylor, I acknowledge that she has a good eye for striking visuals. Maybe her storytelling could use some help here and there – nothing that a good co-writer or "script fixer" couldn't handle – but she absolutely has a better director's vision than most established directors. I hope she continues to direct her own music videos, and I would love it if she transitions, Barbra Streisand-style, to directing full-length features. Why not?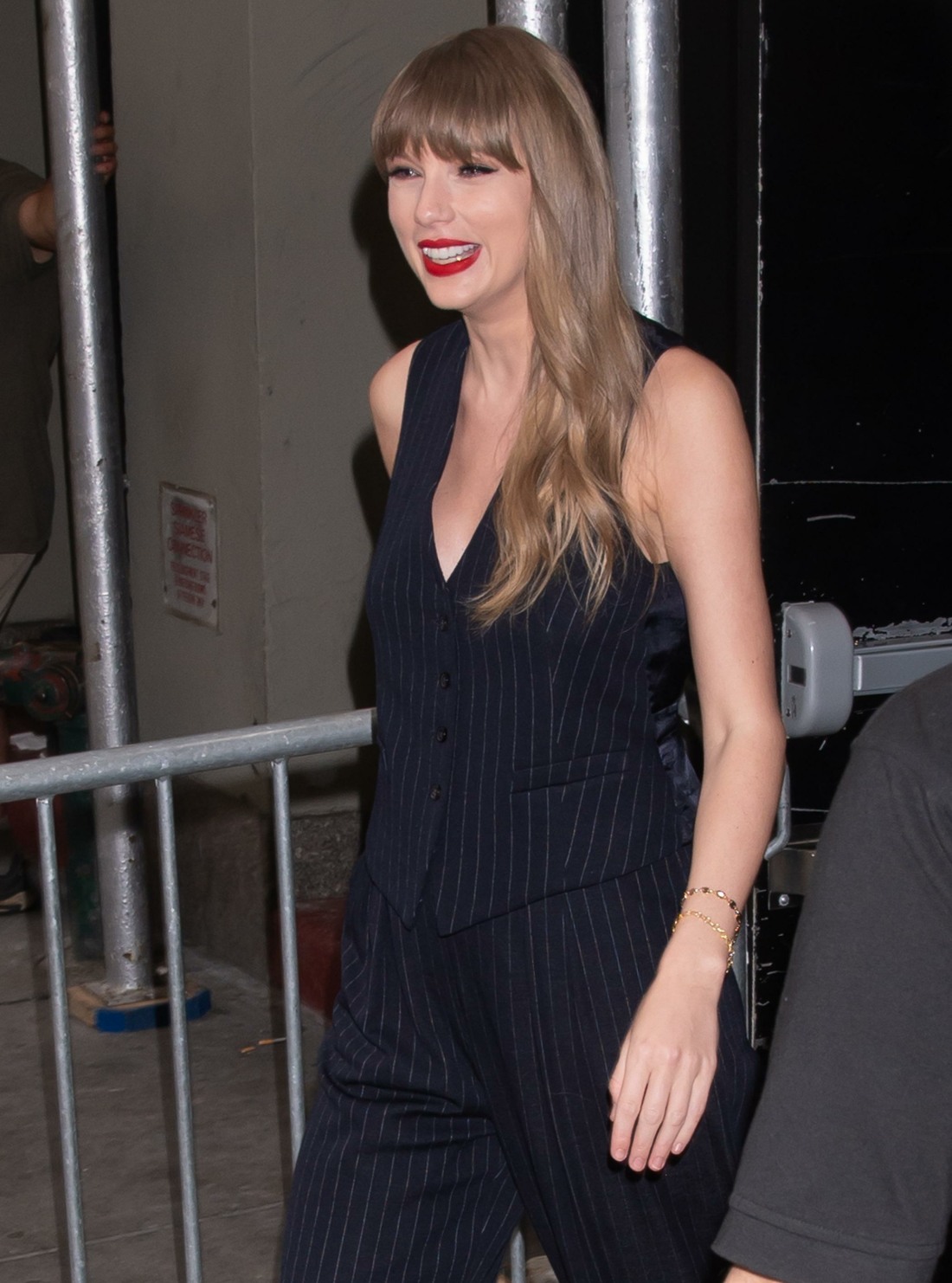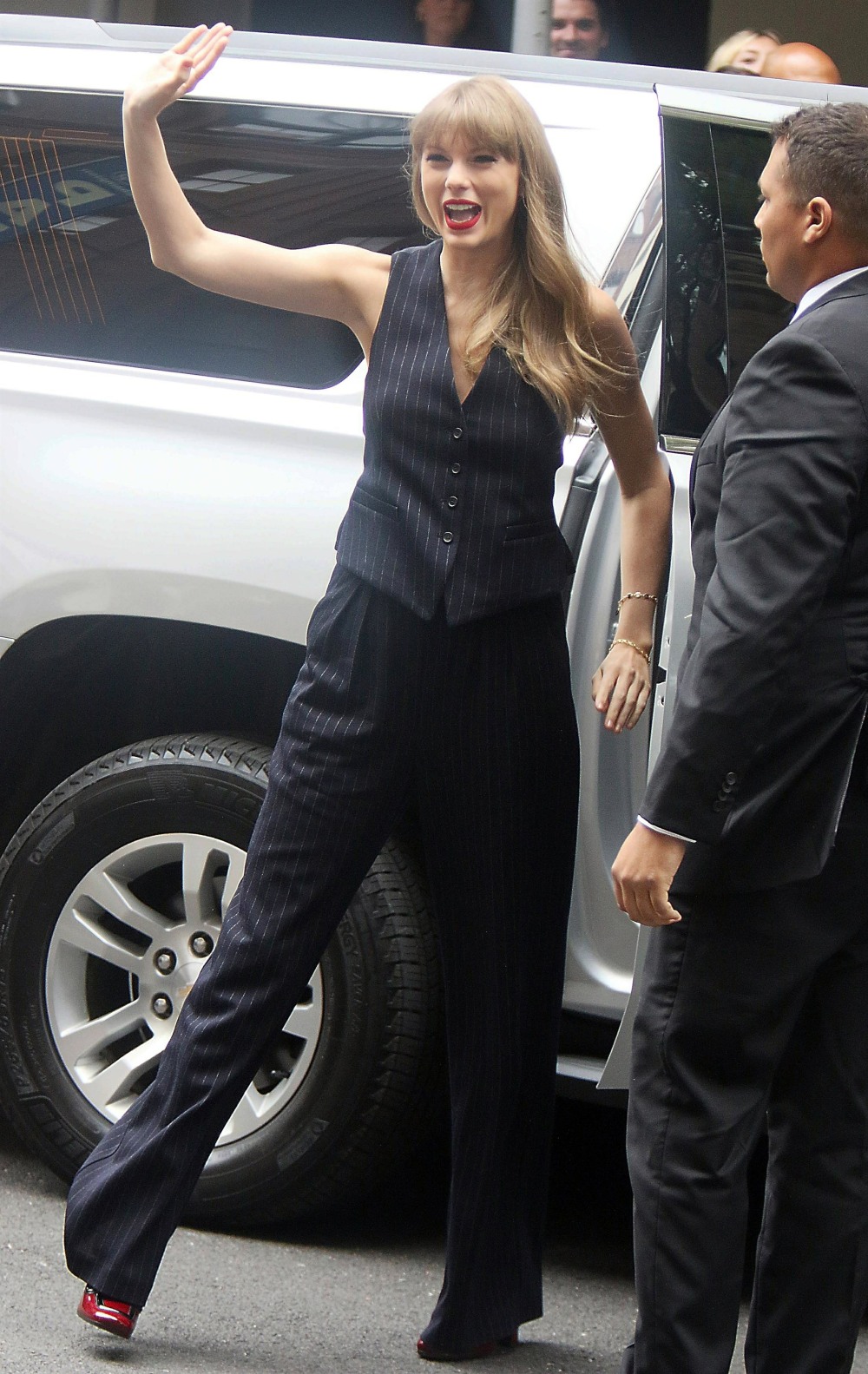 Photos courtesy of Backgrid, Instar.
Source: Read Full Article