Tori Kelly's husband is relying on his faith and their love as she continues to battle very serious blood clotting issues in the hospital.
As we previously reported, the Grammy-winning singer was rushed to Cedars-Sinai Medical Center in Los Angeles after suffering from a suddenly rapid heartbeat during a dinner with friends on Sunday night. During that ordeal, she reportedly lost consciousness and was "out for a while," according to news first reported by TMZ on Monday afternoon.
Now, André Murillo is speaking out about his wife's condition in his own way via Instagram.
Taking to his Stories very late on Monday night, the former college basketball player posted a clip of one of Tori's verses in Justin Bieber's 2021 song Where Do I Fit In.
Murillo's IG Stories clip was a blackened video snippet with the song playing, and the powerful lyrics flashing across screen. Kelly sings poignantly in that two-year-old single, with these lyrics being the ones chosen by her husband to convey his emotions during this very trying time:
"When I'm all alone / and fear is all I see / Sitting in the silence with these insecurities / It's then you remind me, you're holding me tight / And you love me completely, you're always by my side"
Then, after Bieber croons "and you say to me" to set it up, Kelly's verse finishes:
"It'll be all right."
We certainly hope so.
You can see the full post screenshotted through the entire verse for yourself (below):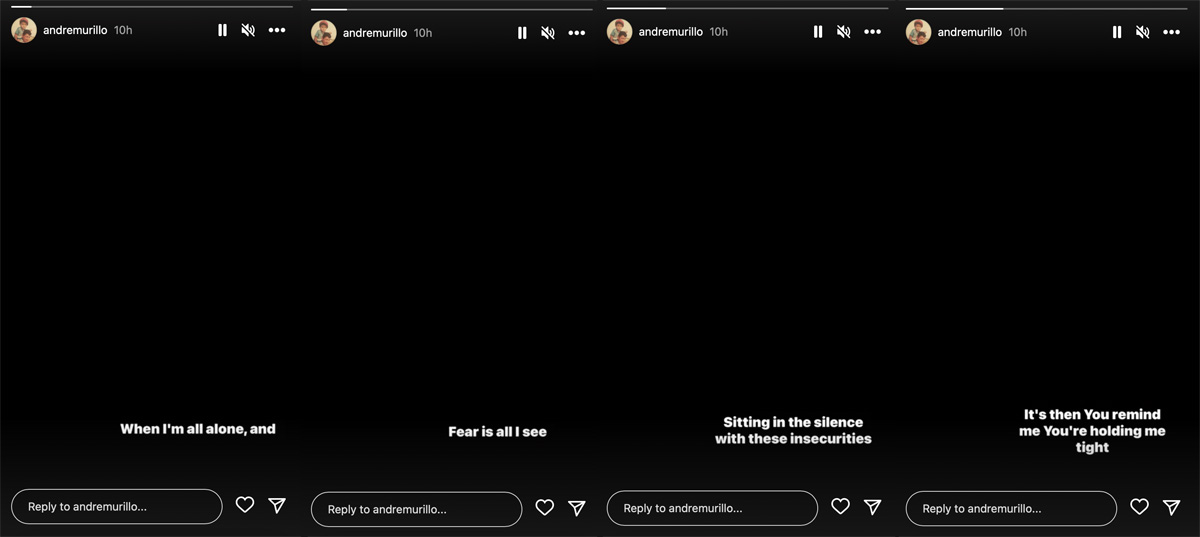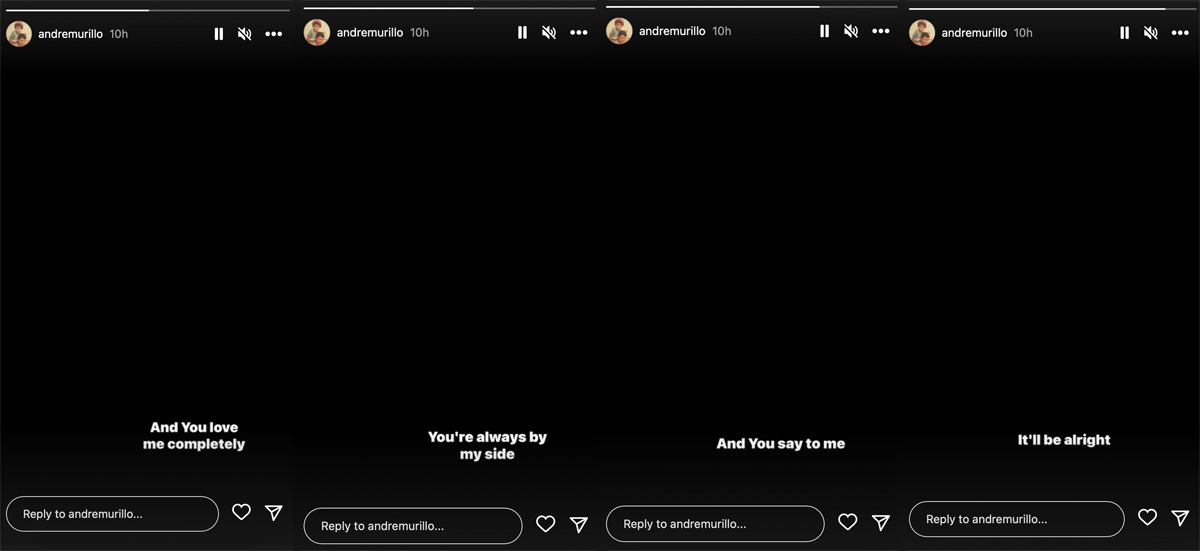 So powerful.
Murillo and Kelly wed back in 2018. Now, the 33-year-old — who used to be a basketball player at Biola University in southern California — is clearly very concerned about his 30-year-old wife during this adverse situation.
Kelly had been in the middle of a professional comeback in recent months prior to Sunday night's emergency. After releasing her last album in 2020, the American Idol alum opted to live a more private life for a couple years during the pandemic.
But in March, the two-time Grammy winner surprised fans with a new single, Missin U. And it was only just last week that she revealed to the world news of her forthcoming album Tori, which is set to be released this Friday. So clearly she had a lot coming up and a lot to look forward to in her successful career.
For now, we continue to hope she can battle back against these blood clot issues. We know ICU doctors and nurses are doing everything they can for Tori — and we send our love and prayers that it will be enough.
Reactions, Perezcious readers?
Related Posts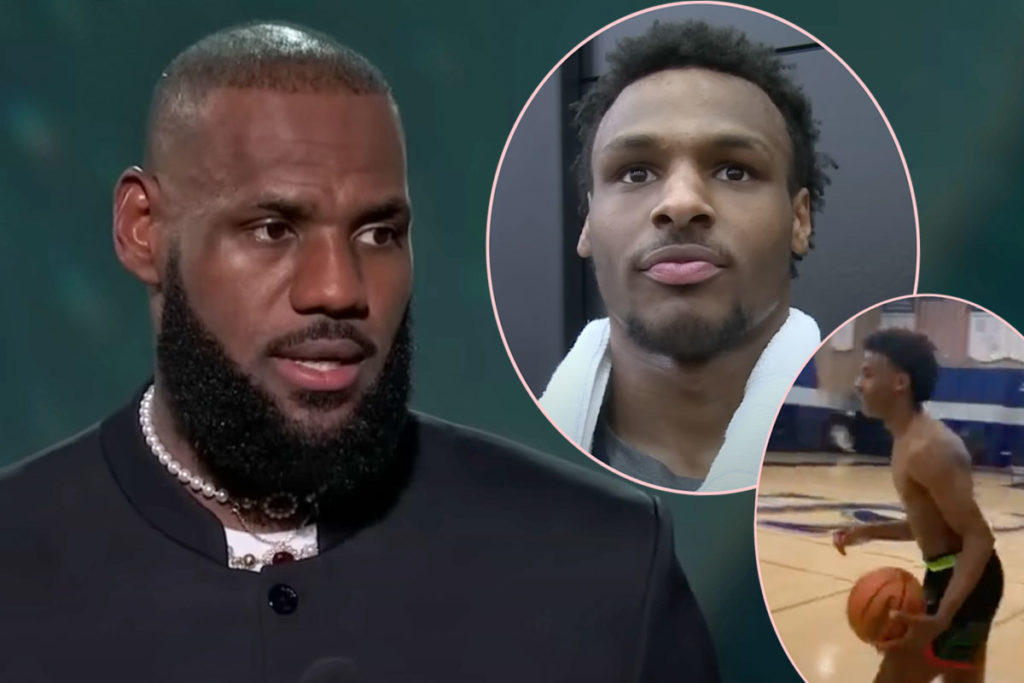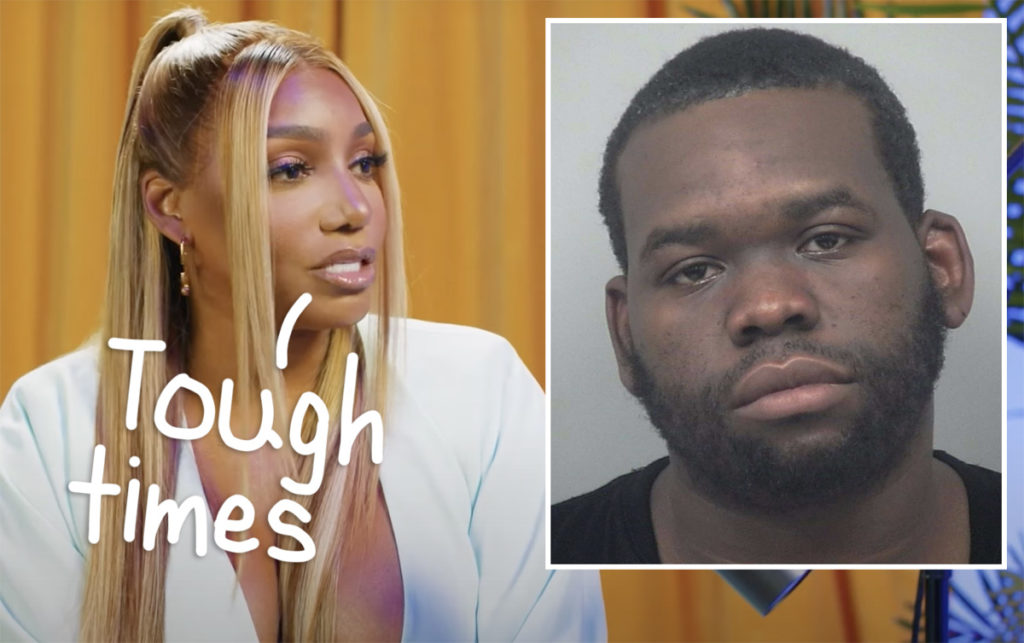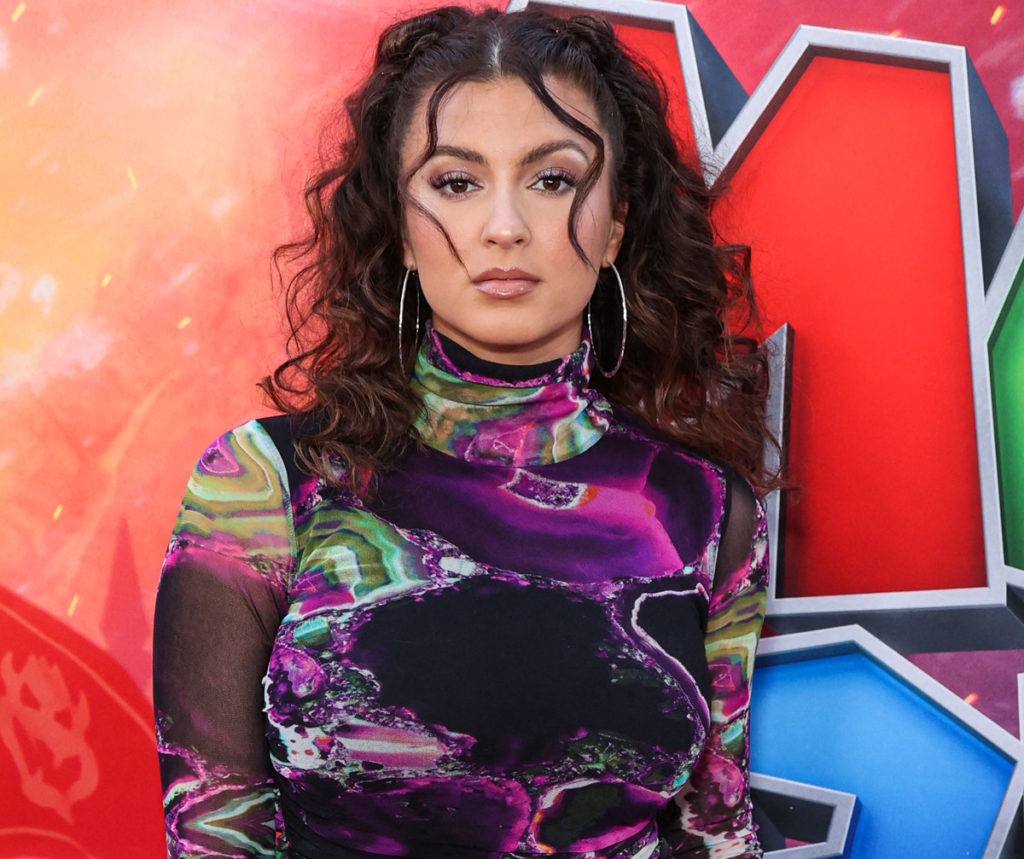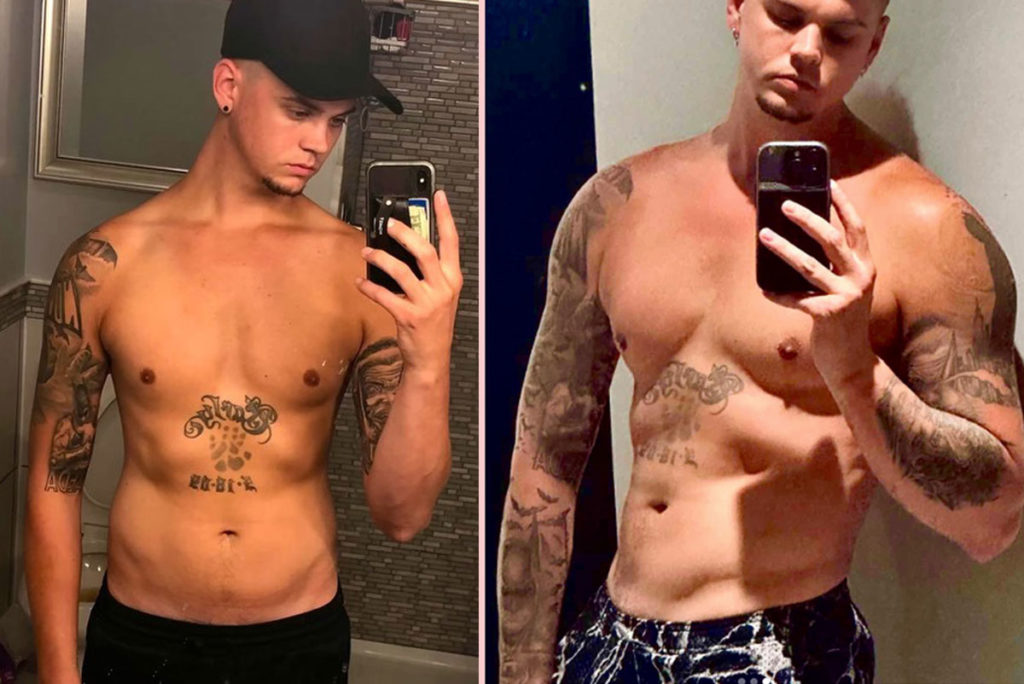 Source: Read Full Article