'Be fearless. Stay true to yourself.'
We all have dreams. Some big, some small.
But only some of us are lucky to achieve at least a few of them in our lifetime.
Three years ago, Pune-based Ritika Khatnani made the country proud when she bagged the title of Miss Teen International 2018 after defeating 25 contestants from across the country.
On October 4, when she was crowned Miss Diva Supranational 2021, Ritika was living not one, but two dreams.
Raised by a single mother, Ritika fulfilled her childhood dream to be a beauty queen but also her mother's wish to see her as a successful role model for other girls.
But her road to success wasn't a bed of roses.
Growing up with a single parent, Ritika had realised early on in life that her journey is not going to be an easy one.
Despite the many challenges and criticisms the mother-daughter faced, Ritika was confident she would triumph and create her own path of glory.
"Every journey has a lesson. This journey has taught me so much. It has made me who I am today. This is exactly what I wanted to do," the 19 year old tells Divya Nair/Rediff.com.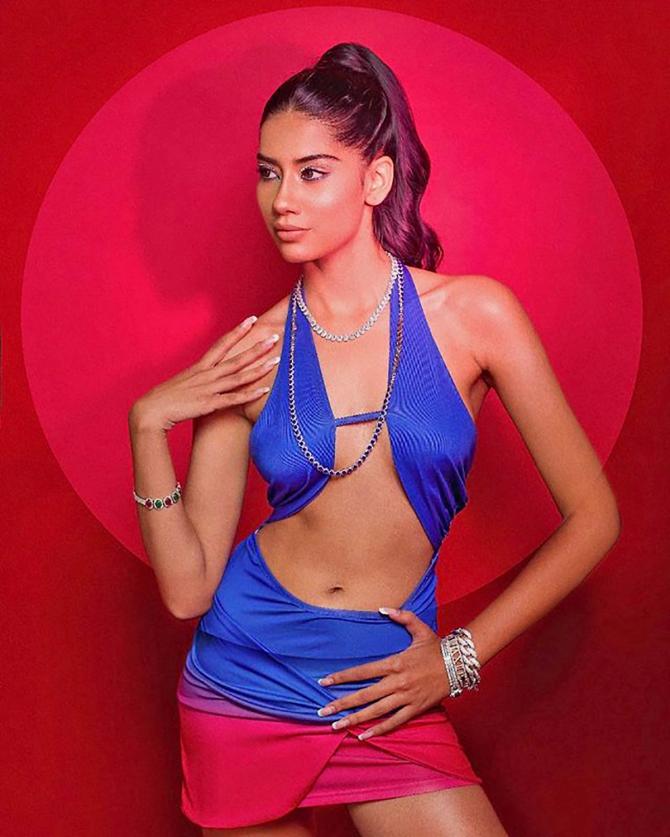 Ritika was inspired by her mother, an event planner, to dream big and achieve the impossible.
She dedicates her win to her mother who is also her guru, her best friend and confidante.
"She's my everything. Since I was young, my mother has always guided and groomed me for this day. So I am living her dream. And her dream is mine too."
Speaking about her challenges while growing up, Ritika says: "A single mother is not given enough credit or respect in our society. They are tagged and labelled. So it was extremely difficult and challenging for both of us.
"When people knew that I wanted to be a model, my mother used to get a lot of flak for putting me in this industry.
"She'd get comments like: 'Aap apne beti ko itne gande industry me bhej rahe ho…(You are sending your daughter to work in such a filthy industry).'
Ritika thanks her mother for leading by example and transforming her into this unstoppable, confident person.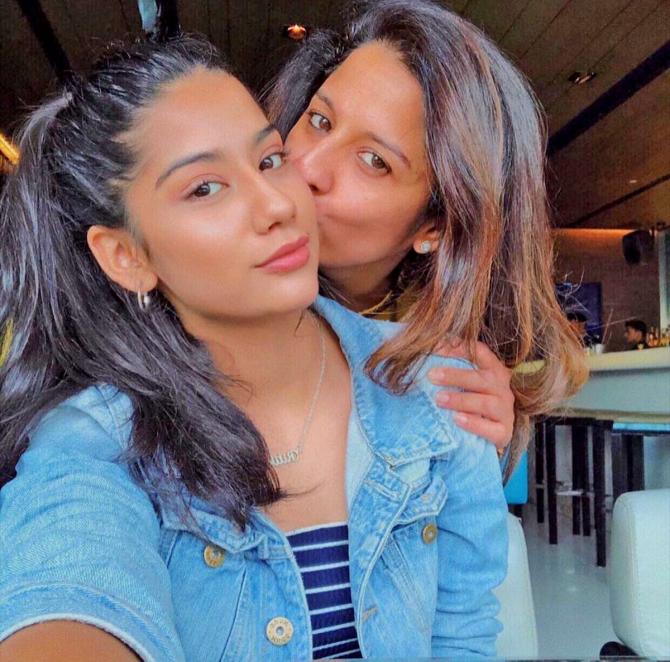 "I want to be on the cover of Forbes," says Ritika who started her career as a model and invested all her savings to start NUE Accessories, a lifestyle brand.
The 19 year old is trained in Bharatanatyam and is currently pursuing her degree in mass media and communication at Jai Hind College, Mumbai.
The multi-talented beauty will represent India at the Miss Supranational 2022 pageant in Poland in late 2022.
Her message to young girls: "Be fearless. Stay true to yourself.
"The world is your oyster. Appreciate, acknowledge and celebrate one another."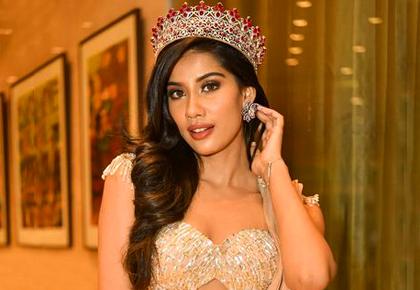 Source: Read Full Article