The Spice Girls helped define the sound of the '90s music scene. The British girl group consisted of Melanie Brown (Mel B), known as Scary Spice; Emma Bunton, nicknamed Baby Spice; Melanie C, aka Sporty Spice; Geri Halliwell, Ginger Spice; and Victoria Beckham, dubbed Posh Spice. Their girl-power message helped inspire young followers worldwide, and when they went on hiatus in 2000, fans were devastated.
But the former Spice Girls members have remained in the public eye and close to one another. Recently, Mel B received one of the most prestigious honors Britain bestows, and her longtime friend and former bandmate, Victoria Beckham, was at her side to support her.
What honor did Mel B recently receive from Prince William?
Since the Spice Girls officially disbanded, Mel B has worked on numerous high-profile projects. She has released solo music, worked as a TV host, and judged on the hit reality show America's Got Talent for more than six years. However, even as she has pursued professional projects, she's always made time for charitable efforts. Recently, the singer was honored for her charity work when Prince William presented her with an MBE (the Most Excellent Order of the British Empire) for her dedication to helping the less fortunate.
According to People, Mel B's work with the charity Women's Health was a particular focus. Brown began working with the organization in 2018 after her own experiences in an abusive relationship.
"I never thought I would be here getting this MBE for the work I've been doing," Mel B said. "It's amazing to have, but it's not just for me — it's for all those other women."
Victoria Beckham helped style Mel B for her MBE honor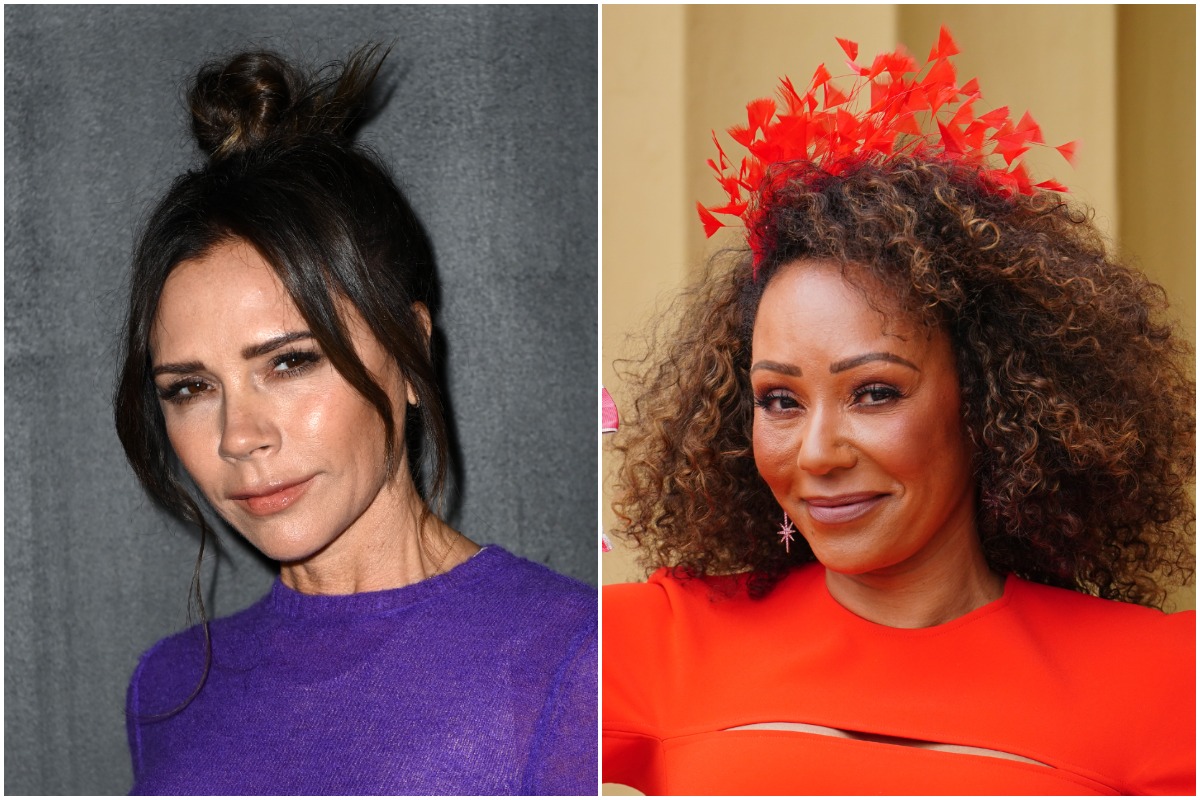 Mel B counted on one or two close friends as she prepared to receive the MBE. Notably, Victoria Beckham designed Mel B's dress for the ceremony and even styled Brown's mother for the occasion.
Mel B gave Beckham a special shoutout on Instagram, praising her for making the two women feel "like queens" for the big day.
Mel B dedicated another Instagram post especially to Beckham, thanking her for her "enormous generosity" in organizing her celebration dinner after the special occasion.
In the caption, Brown wrote, "Not only did you dress me and my mum but you surprised me by actually being there to fit us…….it was just soooooooo special thanks to YOU and your fabulousness."
She also joked, "25 years of friendship and we still like each other haha I love you lots."
Are the Spice Girls still close?
The Spice Girls have reunited several times for special performances, although Beckham has notoriously been absent for most of them. The most recent reunion took place in 2018, with four of the group's original members performing to sold-out crowds.
Though Mel B went on the record to say she was "disappointed" that Beckham didn't participate, the latter clarified that she will "always" be a Spice Girl at heart but that she prefers to focus on other ventures.
All the Spice Girls remain supportive, with Beckham revealing that "no matter what," they will have each other's backs. With Beckham's recent public showing of support for Mel B, it seems safe to say the former bandmates are still great representations of the girl-power message they helped popularize.
Source: Read Full Article