Actor Olivia Munn is currently in a relationship with comedian John Mulaney and expecting his baby sometime this year. But she's dished a lot about past romances and had some noteworthy things to say about perceived red flags. What relationship warning signs did she name? And what did she say she thinks might be a red flag for others about her?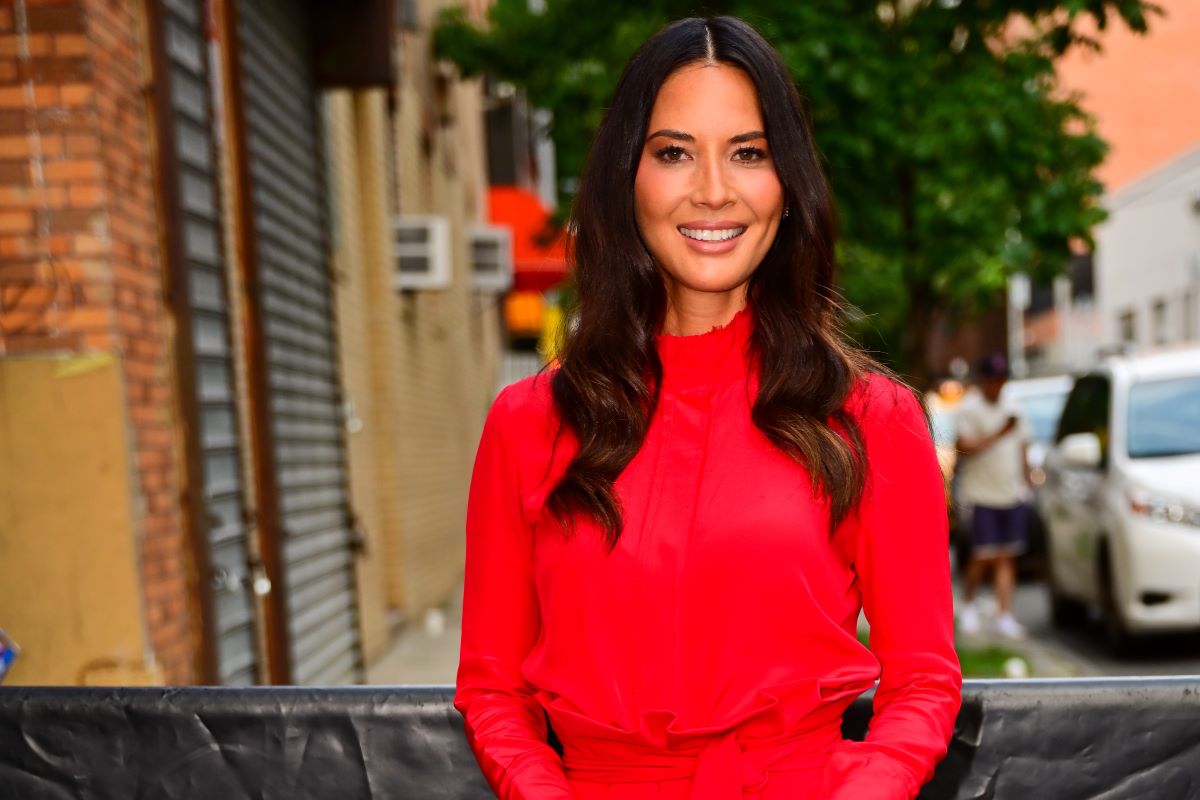 Olivia Munn openly dished on past relationships
While talking to Whitney Cummings for her Good For You podcast, Munn revealed a few juicy details about her past relationships. "I have this one boyfriend, in particular, that was just the worst, the worst at just having sex," she divulged.
While she didn't name any names, there are a few famous faces that make the list of possibilities. She was in a serious relationship with NFL quarterback Aaron Rodgers, and actor Joel Kinnaman before him. For a short time, she also dated Chris Pine – and there have been rumors of dalliances with Justin Timberlake, Chris Pratt, and Justin Theroux, though Munn has denied some.  
Notably, Munn speculated on the sexuality of that unnamed ex, who liked "spooning from behind," which she said she thought happened so that he didn't see her face. So, maybe a red flag for Munn is spooning from behind? But in her ex's defense, switching to the front seems like it might change the definition of the activity.
While Munn didn't specifically say that was a red flag, she did name a few others.   
Olivia Munn's relationship red flags
While chatting with Anna Faris for her Unqualified podcast, Munn revealed she was dating a conspiracy theorist for "a few years," despite the "triggering" things he said to her starting just months into their relationship.
She said she thought he was just "sheltered" but realized "too far into it" that the things he said were actually "big red flags." Munn concluded by saying she can't date conspiracy theorists. "That's just not my jam," she said.
But she revealed another dating red flag to Cummings. "If a guy doesn't love his mother or a mother figure," she said before adding, "Because he will not love you."
Munn also pointed out one warning sign she sees in friends – when they admit they will flirt with a "boyfriend or husband" because they're insecure about themselves. She said a friend once admitted that to her, and then they weren't friends anymore.
But what did Munn acknowledge might be one of her own red flags for others to consider when getting into a relationship with her?
Olivia Munn's personal red flag: 'I wish I was more interesting'
While talking to Cummings, Munn divulged "something within me that's probably a red flag for somebody else." She continued, "I wish I was more interesting."
"Like, I don't know art. I really don't know," she clarified. She explained that she often tries to pretend to know things about art so she'll seem more interesting.
All things considered that doesn't seem like such a bad red flag to have. And it looks like she has plenty of interesting and exciting things to talk about this year.   
 RELATED: Olivia Munn Once Credited This Food as a Beauty Secret Close to the Fountain of Youth
Source: Read Full Article