While many of us are struggling to keep up with mortgage payments, billionaires are trying to figure out which property they'll purchase next. The most affluent people in the world own mansions in Beverly Hills and luxury estates in Dubai, and the richest of the rich even have their very own skyscrapers. Real estate is generally how the 1% like to brandish their wealth, but there are a few exceptions.
Often lauded as one of the world's most successful investors, Warren Buffett does not seem to believe in splurging on a lavish property. He's not like Bill Gates who resides in a high-tech complex or Larry Ellison who owns a massive estate with its own private beach. In fact, Buffet has lived in the same house he bought in the late 1950s (although he has owned other propertied throughout time). It doesn't seem like he's moving out anytime soon, either. "I wouldn't trade it for anything," he told CNBC in 2017.
So, why does a billionaire like Buffett value his current home so much and what does it even look like? Read on to find out.
Warren Buffett's Nebraska home is a proud investment for him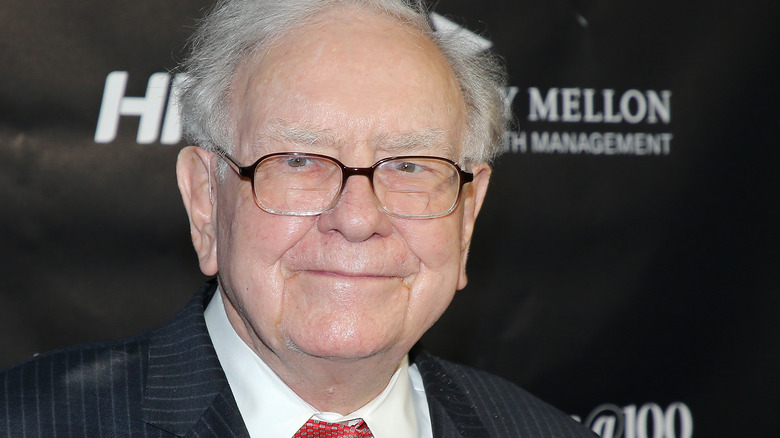 Unlike his rich peers who seem to be purchasing homes left and right, Buffet lives a fairly frugal life — so much so that he still resides in the same house he bought with his late wife in 1958.
Buffet, who currently has a net worth of $105 billion, according to Forbes, paid only $31,500 at the time for his Omaha, Nebraska residence. It's a far cry from the nine-digit properties billionaires like him typically buy, but according to the "Oracle of Omaha," it was the "third-best investment" he's ever made, per a letter he wrote to his shareholders in 2010.
Buffet went on to say that he probably would have made more money if he opted to rent back then and used the money to buy stocks. Still, he wouldn't trade his home for anything, as he "gained 52 years of terrific memories" in it "with more to come."
Warren Buffett's home isn't as big as you would imagine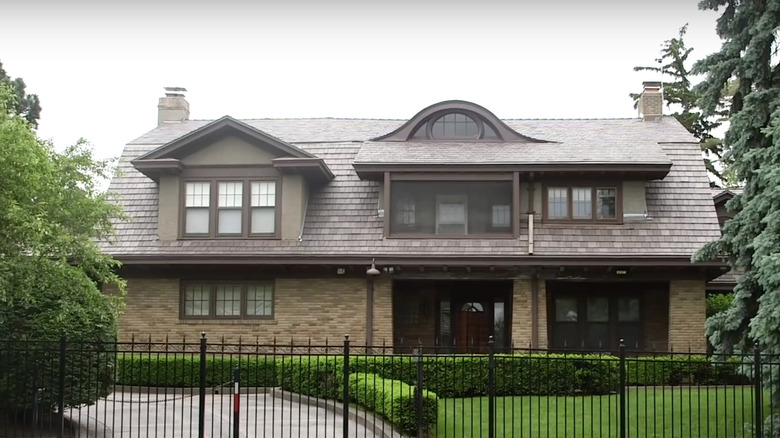 The home, which is located in central Omaha, clocks in at 6,570-square-feet, per Business Insider. The original 1921 stucco structure has expanded over time, but it still isn't what you would consider a mansion, which is typically at least 8,000 square feet, per Realtor.com. It's not even the most expensive home in the block, either. According to CNBC, the house next door may be smaller, but is estimated to be worth $794,500.
Per Business Insider, Buffett's property has five bedrooms and two-and-a-half bathrooms. It is adorned with fences and some security cameras as a form of protection. It's not as fancy as one would imagine for a billionaire's home, but Buffett wouldn't have it any other way.
Buffett told CBS News that he's not very materialistic, so the decision to keep his home makes sense. "I have every possession I want. I have a lot of friends who have a lot more possessions," he said. "But in some cases, I feel the possessions possess them, rather than the other way around."
Warren Buffett has no plans of moving elsewhere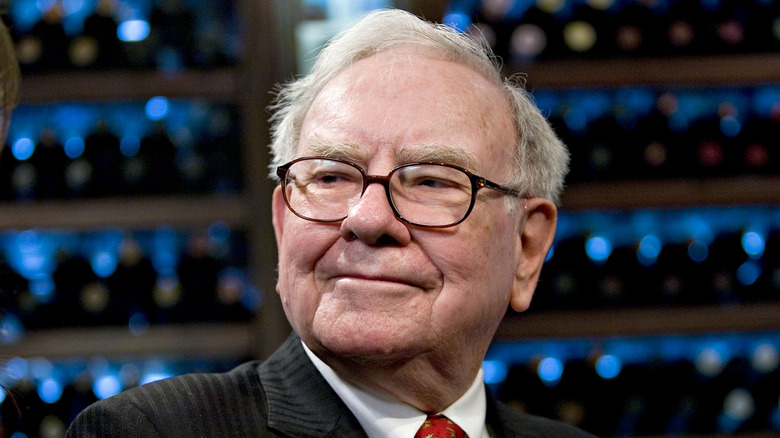 One might wonder why Buffett refused to build a portfolio of properties, considering the wealth he's accumulated over years of investing. In his BBC "The World's Greatest Moneymaker" special, the billionaire underscored how happy he is to be living there.
"I'm happy there. I'd move if I thought I'd be happier someplace else," he said. "How would I improve my life by having 10 houses around the globe? If I wanted to become a superintendent of housing … I could have as a profession, but I don't want to manage 10 houses and I don't want somebody else doing it for me and I don't know why the hell I'd be happier."
He also says that the house serves its purpose. "I'm warm in the winter, I'm cool in the summer, it's convenient for me," he added. "I couldn't imagine having a better house."
Warren Buffett used to own a vacation home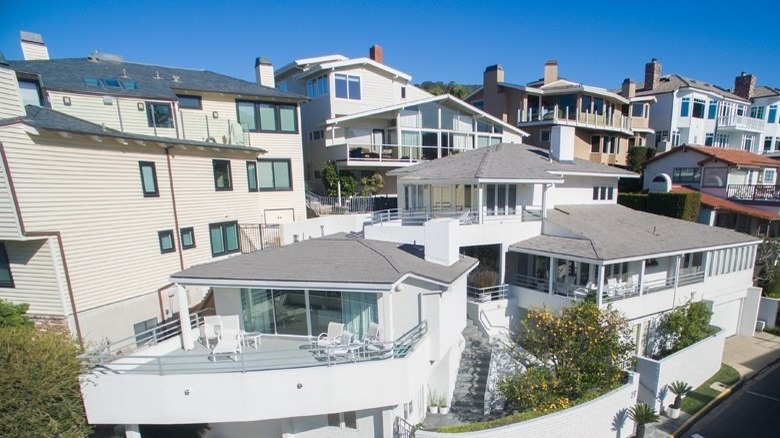 Even if he's happy with his house, Warren Buffett did own a vacation home at one point. The Berkshire Hathaway chairman purchased a $150,000 house in a gated community near Laguna Beach, California in 1971 at the insistence of his late wife, per The Wall Street Journal. It was a beachfront home just a few steps from the Pacific Ocean, complete with six bedrooms, seven bathrooms, and an awe-striking view. The Wall Street Journal notes that it spans 3,600-square-feet and features an all-white exterior. It was also remodeled multiple times throughout the years.
Buffett eventually put it up for sale in 2017, and it sat 1.5 years before it sold. This is likely because he priced it too high, as noted by Marketwatch. He originally listed it for $11 million, lowered it to $7.9 million, and finally sold it at $7.5 million.
"I feel very good about the couple who bought the house," Buffett said in a statement following the sale. "[I] hope the family gets as much enjoyment from it as our family did."
Source: Read Full Article