Lamar Odom and Sabrina Parr have had an on and off relationship since August 2019. However, the couple confirmed they were over for good when they called off their engagement in 2020.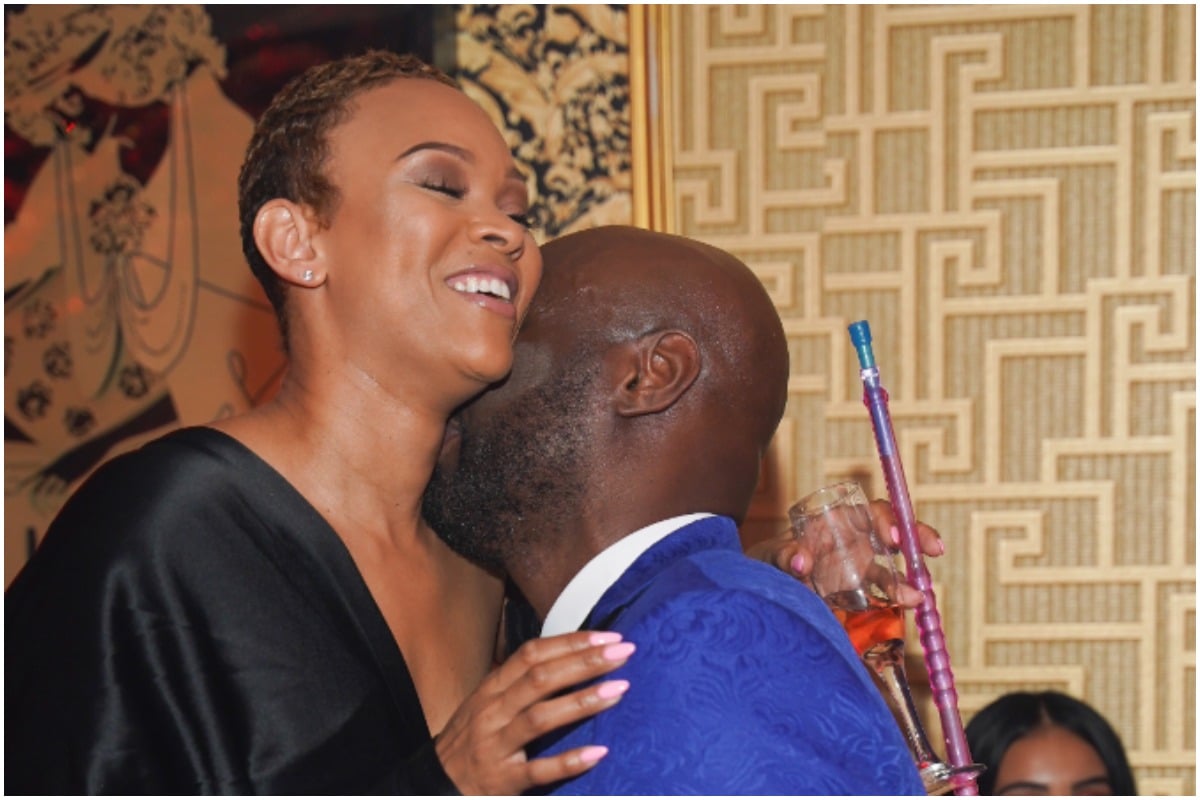 Since their split, both exes have shared their thoughts about each other in separate interviews. In February 2021, the fitness trainer answered whether she would take the former NBA star back.
Sabrina Parr and Lamar Odom announce relationship on social media
Parr and Odom made announced their relationship via the Lakers alum's Instagram account. In August 2019, the Darkness to Light author shared with his followers that he found the woman of his dreams, per Metro UK. Shortly after they became Instagram official, Parr said on Angela Yee's Lip Service podcast that her life changed personally and professionally. Soon, Odom's fans wanted to know more about his new girlfriend. Her previous time in prison came into the forefront. Additionally, Odom's kids, Destiny Odom and Lamar Odom, Jr., have said they're against their engagement. 
When the couple ended their relationship for the last time in November, the Keeping Up With the Kardashians alum claimed on Instagram that Parr "hacked" into his account. In a lengthy caption, he also said in December 2020 that his team is working on changing his passwords to remove himself from his ex. 
During her podcast interview, Parr informed hosts Angela Yee, Lore'l, and Stephanie Santiago that she doesn't have access to Odom's accounts. She also said that the negative comments he allegedly makes about her wouldn't exist if she did. 
Is Sabrina Parr willing to get back with Lamar Odom?
After announcing their engagement in 2019, Parr and Odom worked together to elevate both of their brands. Last year, the couple created a reality show about their relationship. Although they're no longer together, Parr promoted the trailer on her Instagram page. 
"Despite a lot of the negative comments and rumors, @lamarodom and I truly loved each other and what we shared was real," she wrote. "It's really unfortunate that it had to end, but I'm excited for people to be able to see some of our moments of love we captured on camera by @forusbyusnetwork."
In addition to their reality show, fans of the couple will see them on OWN's upcoming season of Behind Every Man. While their relationship's resurgence brings up good memories for Parr, she isn't ready to rekindle anything with Odom.
"Oh, I 100% have no desire to ever revisit the situation with Lamar Odom," Parr said on Lip Service.
Lamar Odom's thoughts on Sabrina Parr
Odom is seemingly ready to move on with his life as well. Following Parr's Lip Service interview, the athlete had a virtual appearance on The Wendy Williams Show. During their discussion, the TV personality told Williams that he has no desire to reunite with Parr. He said he lost interest in her after she accused him of using drugs again.
"Anyone that does that to me, of course, if you know my past, that means you're trying to hurt me," he said. "You're trying to hurt my progression and my lifestyle. So, I kind of take that personal. If you really want to hurt Lamar's feelings and all of that, put the drug thing out there."
Additionally, Odom said Parr raised another red flag early into their relationship. He claimed that his ex told him she dated one of Khloé Kardashian's "significant others." While he didn't name anyone, Odom hinted that she had sex with Tristan Thompson. 
"There were some things that kind of made me look at her out of the corner of my eye," he said of Parr. "Like when she told me that she had slept with my ex-wife's significant other."
The fitness trainer has yet to respond to Odom's claims.
Source: Read Full Article