The one-woman army of Jyoti Arora travels across Chandigarh and adjoining cities in Punjab and Haryana propogating the mantra 'waste is beautiful.'
From making a raised bed vegetable garden to lessons in fruit growing, rain harvesting, to how and why to prune fruits trees, at Aanandaa, a permaculture farm in the foothills of Morni Hills, near Chandigarh and Panchkula you can learn it all. Manisha Lath Gupta, who has spent years researching and understanding permaculture to create Aanandaa, holds regular workshops and demonstrations at the idyllic farm, which is her labour of love. Lath says they work with nature to create a productive, sustainable and completely organic experience. "Being a permaculture farm, the focus is on creating a micro eco-system, which boosts the resilience of our plants and the productivity of our soils, without use of any manufactured chemicals or additives. Our free range animals play their role in the eco- system, keeping grass, weeds, insects and prey in check, and also giving us valuable manure and urine," explains Lath, who invites people to visit the farm to learn about living in harmony with nature, and leading a conscious and sustainable life.
It was an illness that led retired merchant navy officer Jaspal Anand to take a relook at the food he and his family were consuming. The realisation of the hazards of pesticides in everyday life prompted the idea of founding Pindfresh, a hydroponics-based green company, that offers solutions for growing vegetables, herbs, fruits, sans soil. Joined by his son Somveer, an engineer by training, the two have created systems for homes and offices for common people to grow their own food, live and eat healthy. Regular workshops, demonstrations, talks are the way Jaspal and Somveer are reaching out to create awareness. "We design hydroponic do-it-yourself kits in different sizes for varied needs and along with this, provide organic seeds, inert mediums and replacement nutrients, along with training and support to begin growing their own food in their kitchen gardens, balconies, terraces, even rooms," smiles Somveer, who is also reaching out to small farmers and individuals. Jaspal, proudly pointing towards an olive tree on his terrace in Sector 33, adds that with the science of hydroponics and cocopeat gardening, the food systems help people grow leafy greens, large plants, shrubs, root vegetables in every possible space. "It is so easy that anyone can do it," promises Jaspal, as Somveer shows their special fabric grow bags, in which you can grow plants, flowers, vegetables.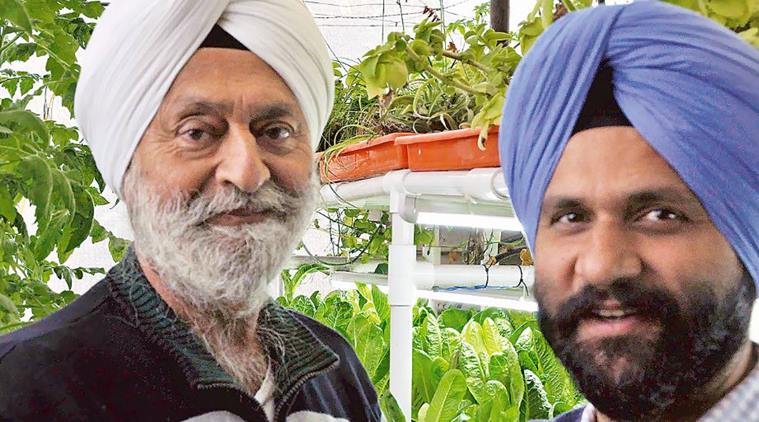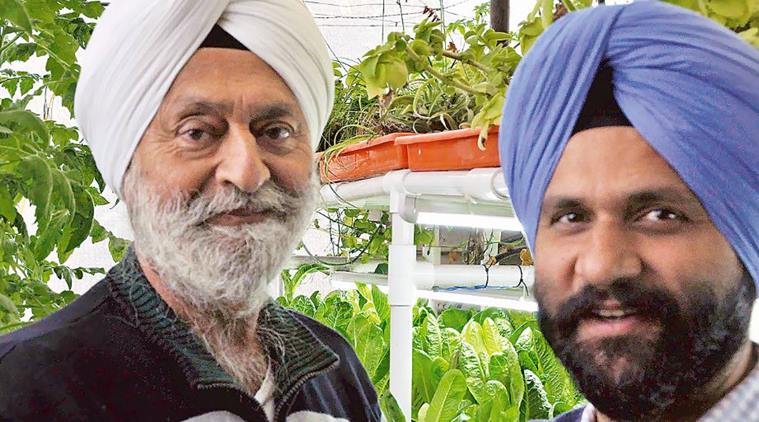 The one-woman army of Jyoti Arora travels across Chandigarh and adjoining cities in Punjab and Haryana propogating the mantra 'waste is beautiful.' Her endeavour, 'Daily Dump' , through workshops, free demonstrations, talks encourages residents, hospitals, institutes to do their own composting, and in the process use most of the generated kitchen waste and encourage garbage segregation. "What we are doing right now is a big disservice by creating cities that pick up poison, process poison and manage poison instead of nutrition. Mixed waste is poison and we are packing, throwing, hauling and dumping poison," says 42-year-old Arora, demonstrating the technique in a terracotta composter. There are two types of composting methods, row composting and stack composting both used for homes. Healthy composting is done when there are four ingredients — nitrogen , carbon, oxygen and moisture. All kitchen waste is rich in nitrogen and generates moisture, and a remix powder that's rich in carbon has to be added whenever we put the waste. These composters have holes, which aid the flow of oxygen and all these ingredients help to make rich compost. One cycle of composting takes around 40 days and it's a hassle-free, stir-free method where all it takes is a few minutes a day to take care of your organic waste. "The method is easy, cost-effective, for you generate raw material every day and in the process, you reduce strain from the public system, do your bit for the environment, make waste useful and resourceful," says Arora, adding that the composters don't take up space, and can be placed in flats and small houses too.
Source: Read Full Article