Widows in Vrindavan enjoy Holi under the auspices of Sulabh International, an NGO trying to improve the living condition of widows having no one to support them and living in government shelter homes.
The homes are a haven for many Hindu widows, who find themselves homeless and destitute after the deaths of their spouses.
Every year, celebrations for Holi are a highlight, bringing much-needed levity into the lives of the widows.
Glimpses of those days during the year when they shower flower petals, dance, sing and play with colours.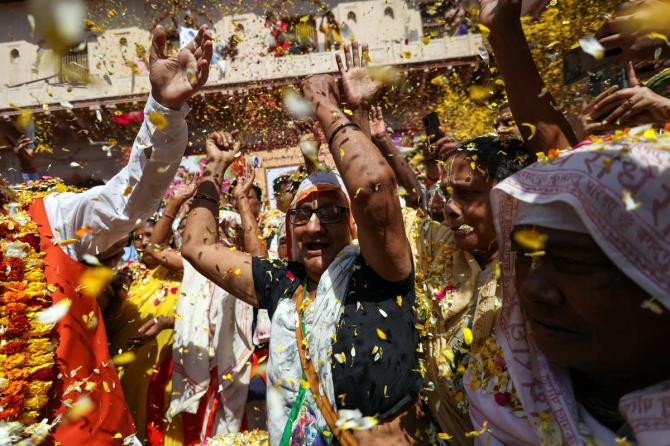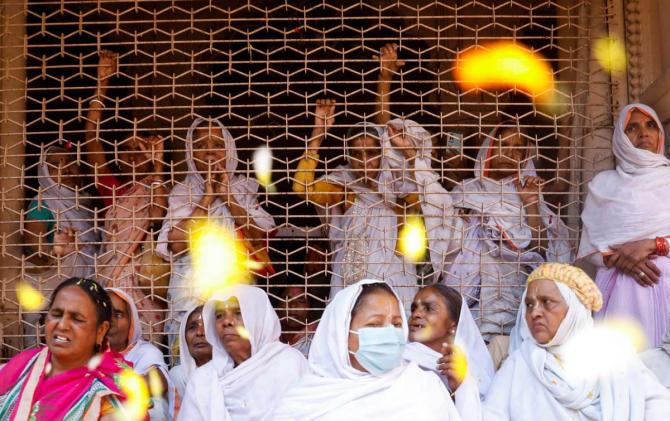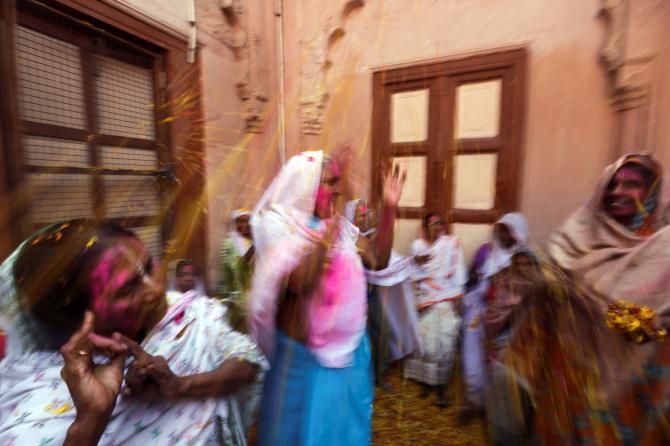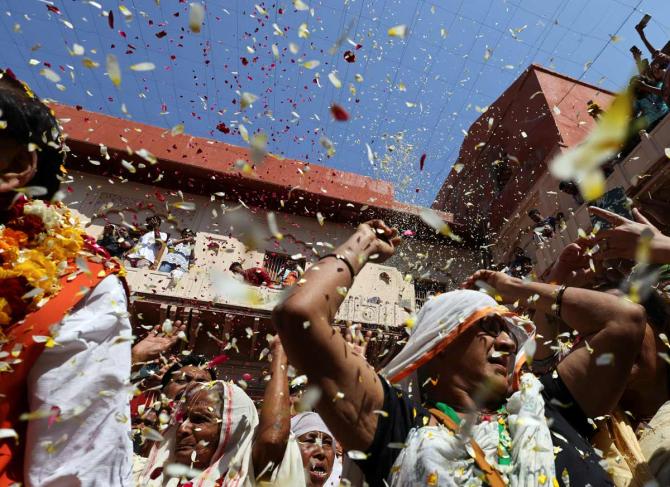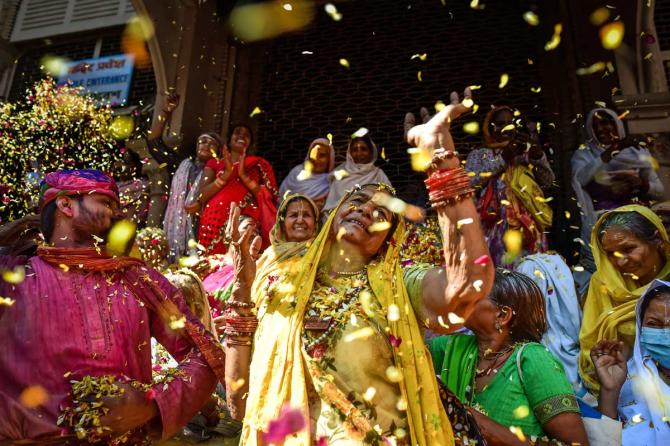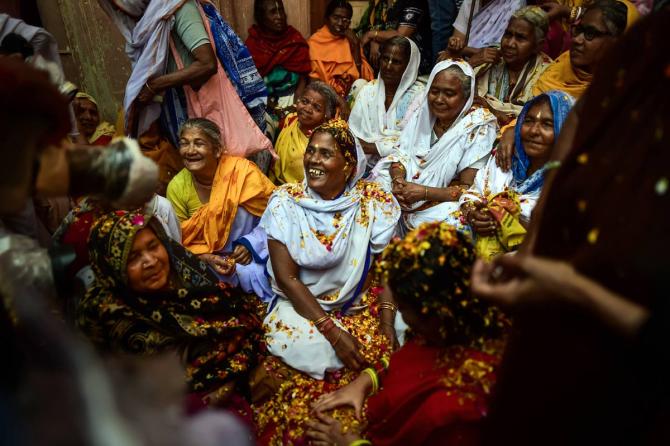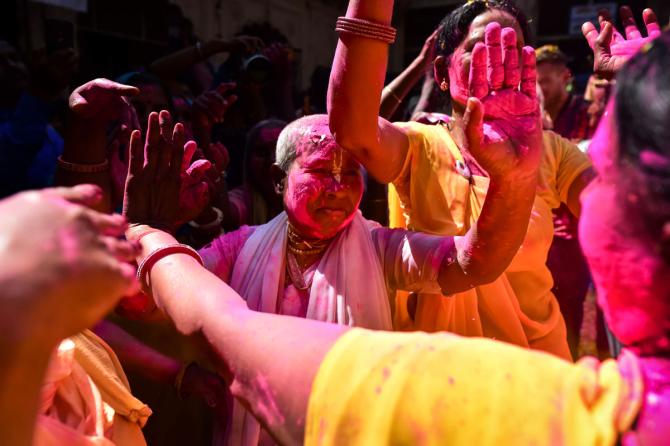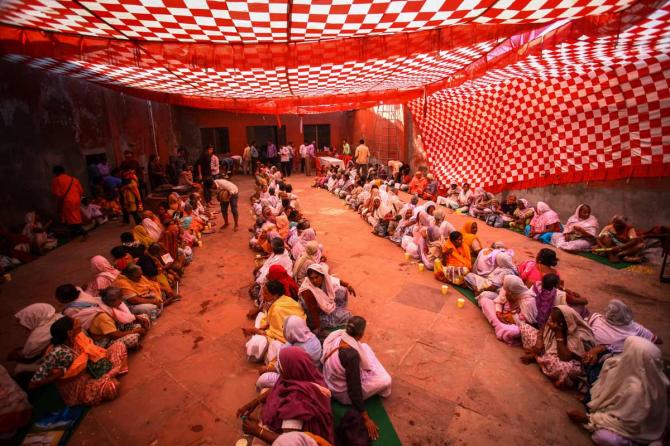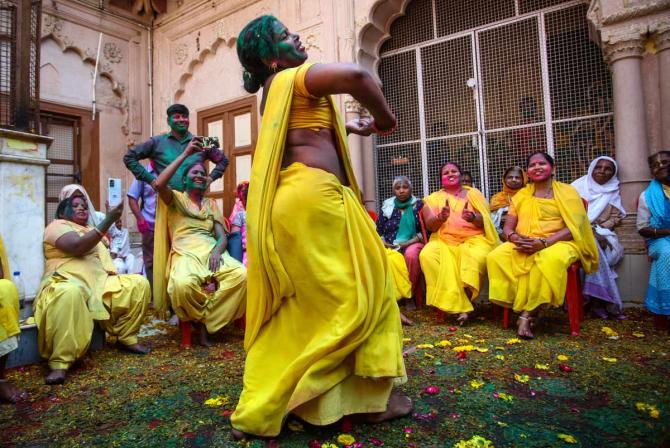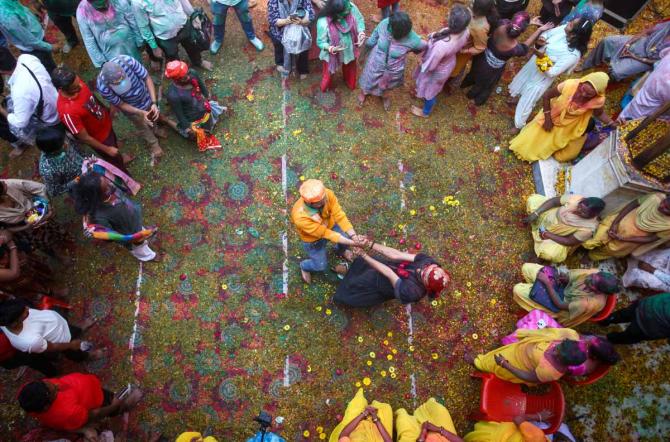 Photographs curated by Anant Salvi/Rediff.com
Feature Presentation: Mahipal Soni/Rediff.com
Source: Read Full Article