Shailajanand Mishra lists The Top Videos of the Week! Take a look.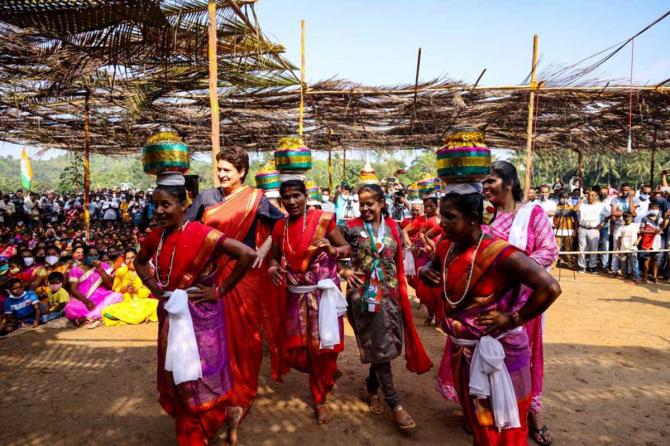 Every week is full of newsworthy events. And we make sure we bring you the most interesting ones, with a special twist.
These videos are chosen by you, through your likes.
So if you'd like to see your favourite video on our weekly round-up, please make sure you like them on iShare.
How Goan women made Priyanka Gandhi dance
Date: December 10
Location: South Goa
Congress leader Priyanka Gandhi Vadra sure knows how to shake a leg. And dance into people's hearts.
In Goa, where she campaigned for the upcoming assembly elections, she was asked to join a folk dance.
And what do you think she did?
Of course, danced gracefully with a smile.
Kambala: Dakshina Kannada's buffalo race
Date: December 12
Location: Dakshina Kannada
Have you ever seen the Kambala?
It's a traditional buffalo race held in Moodabidri, part of Karnataka's Dakshina Kannada district.
This year, the proud owners of over 200 pairs of buffaloes enrolled their black beauties in various competitions at the event.
And the winners went home with prizes.
Seven new fossil sites in south Kashmir
Date: December 13
Location: Anantnag
Not one, not two… seven new fossil sites have been discovered in the Kulgam and Anantnag districts of south Kashmir.
What makes this discovery even more interesting is the fact that, just three months ago, a fossil site was discovered in the Aharbal area of Kulgam.
Experts believe that the sites, which are rich in fossil biodiversity, have samples that could be as old as 354 to 488 million years.
The exact date, however, will be ascertained only after the radiocarbon dating process is completed.
Look who Modi is dining with
Date: December 13
Location: Varanasi
One day it's a president, another day it's lunch with the construction workers who worked on the Kashi Vishwanath Corridor project.
Prime Minister Modi finds time to do it all.
Incidentally, the Kashi Vishwanath Dham Corridor, which is being constructed at a cost of around Rs 339 crores (Rs 3.39 billion), is a pride project in his Lok Sabha constituency, Varanasi.
And that's not all…
Date: December 14
Location: Varanasi
The PM also took a midnight stroll around Varanasi.
Among other things, Modi — accompanied by Uttar Pradesh Chief Minister Yogi Adityanath — inspected key development projects in his constituency.
He also inspected the Banaras railway station.
When it comes to votes if one politician dances, another walks.
A kilo of tea for Rs 1 lakh!!
Date: December 15
Location: Guwahati
Wow!
A tea that costs Rs 1 lakh for a kilo?
How much, then, will a cuppa cost?
While we let the maths experts tackle that, let's talk about the Manohari Gold Tea.
This rare variety of Assamese tea has once again created history by breaking its own record when it sold for — yes, let's repeat that astronomical figure! — Rs 1 lakh per kilogramme.
The purchasers? Saurav Tea Traders who bought it at the Guwahati Tea Auction Centre.
African penguins at home in Ahmedabad
Date: December 15
Location: Ahmedabad
Five penguins have come all the way from Africa to make a home for themselves in the Aquatic Gallery in Ahmedabad.
These African penguins are also known as jackass penguins because they emit a loud, braying, donkey-like call to communicate.
They mostly inhabit rocky offshore islands or are found in depressions under boulders or bushes in the southern coast of South Africa.
Feature Presentation: Ashish Narsale/Rediff.com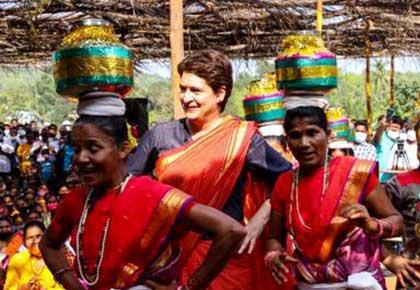 Source: Read Full Article