An award-winning animated short film, Kandittund!, presents a slice-of-life glimpse into characters who populate the afterlife in Malayalam folklore
If you haven't seen it, do. Kandittund! (Seen It!) by Mumbai-based Studio Eeksaurus is a Malayalam short film that has leaped over fences that caged animation in India, given us a personality-driven script that allows our imagination to climb outside the box and burst the myth that without distribution channels, animation cannot be successful.
Kandittund! is inspired by the stories of 89-year-old PNK Panicker, who is sure that ghosts and ghouls surround us and claims to have seen them. He is introduced in the animation by his son, Suresh Eriyat, also the creative director of Studio Eeksaurus, as a "jolly, good fellow" who enjoys watching films and conjuring stories from what he sees on screen and retains from folklore.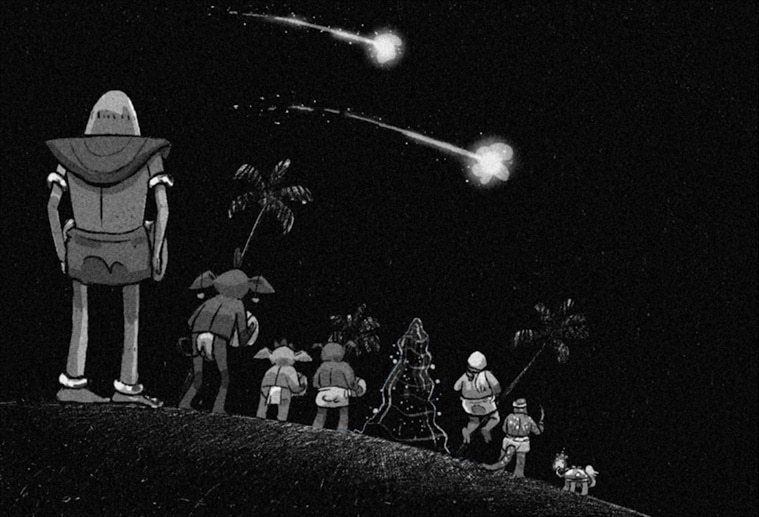 We meet characters from the afterworld popular in the Kerala landscape – Eenam-pechi (a pangolin), who traps pregnant women; Aana Marutha, who wears iron chains as anklets and is a pretty harmless one-and-a-half-foot elephant creature; Arukola floats like a faceless shadow, while the Thendan, who is over six-foot tall, with "protruding eyes", is a deity, whom Panicker has only met once. There's the all-too-familiar Kuttichaathan, too, whom you can call upon to nip your enemies' happiness in the bud.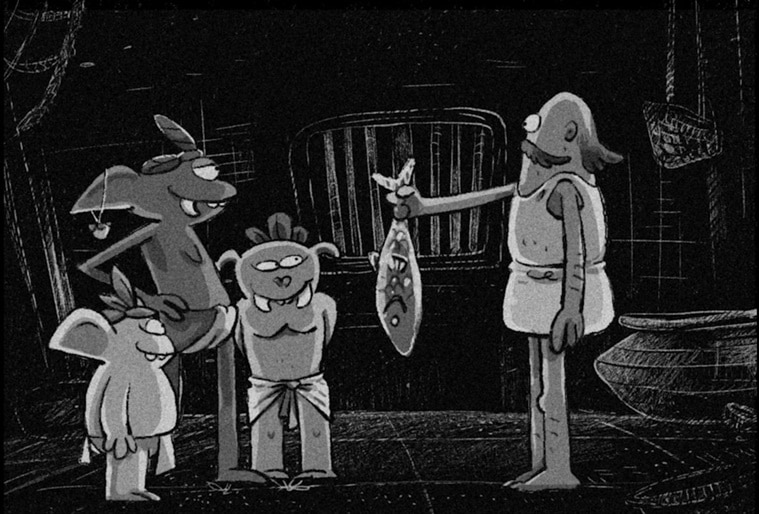 "I did the video recording on my phone camera four years ago, and wanted to turn it into a film, with real footage of my father and animation in the narration of the ghosts. But it didn't shape up. Adithi joined us two years ago. When she made my father's sketches and showed the story board, it was spot-on," says Eriyat, "It loosely follows a documentary style but the imagination is the high point of the film. Many of these are known entities but here they have been reimagined visually."
The film by Adithi Krishnadas is the 24-year-old's ambition of bringing together her childhood love for cartoons and the craziness of Malayalam films. "For me, everything about Kandittund! was challenging, but that's what made it fun! For instance, for some of the scenes, I had to enact the actions before a mirror to see how the body moved and then put it back into animation," says Krishnadas, about the film that took nearly 18 months to complete. While its black-and-white format was a radical decision, Krishnadas has done a fine job of balancing dialogues with 2D animation.
https://youtube.com/watch?v=DxYbfJUOOMQ%3Fversion%3D3%26%23038%3Brel%3D1%26%23038%3Bshowsearch%3D0%26%23038%3Bshowinfo%3D1%26%23038%3Biv_load_policy%3D1%26%23038%3Bfs%3D1%26%23038%3Bhl%3Den-US%26%23038%3Bautohide%3D2%26%23038%3Bwmode%3Dtransparent
Released on November 14, it is Eriyat's ode to his father. And like most father-and-son tales, it comes with an endearing quality of story telling, that allows a viewer to feel at home with Panicker as he lets you into the secret of scaring the Arukola or tells you about the Eenam-pechi's love for raw mangoes. Laced with humour, Krishnadas consciously chose to present the story through Panicker's eyes. "When he talks about the monsters, it's as if they are actually there. You see him surreptitiously watching the ghost behind a bush, for instance," she says.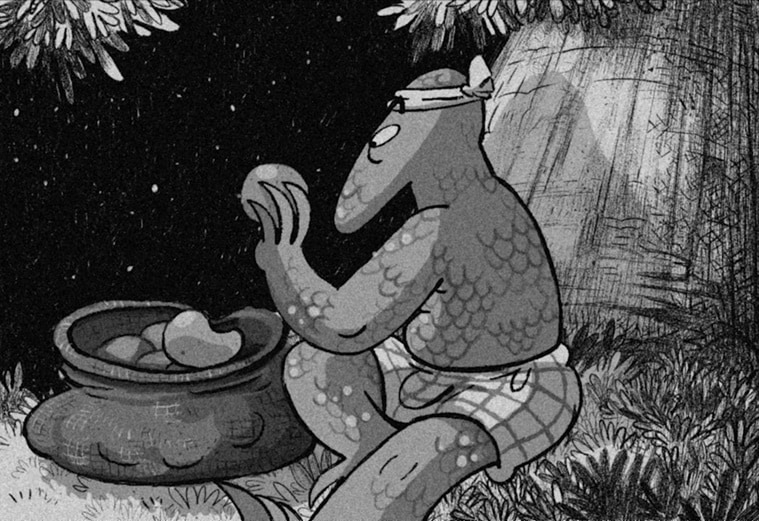 What also draws the viewer in is the music. With award-winning sound designer-editor Resul Pookutty and Vijayakumar on board, Eriyat and the team took nearly three months to finalise the tonality of the film, that includes live chenda melam (drum beat) recordings done in Thrippinithura (Kochi). "We found Nandhu (Kartha) who gave the film its original background score. There is a sense of minimalism in the film, and we were particular that the music had to be right," says Eriyat. The grand finale deserves a special mention, where the characters are in a procession, as Panicker watches from his window, tapping his fingers to the drum beats.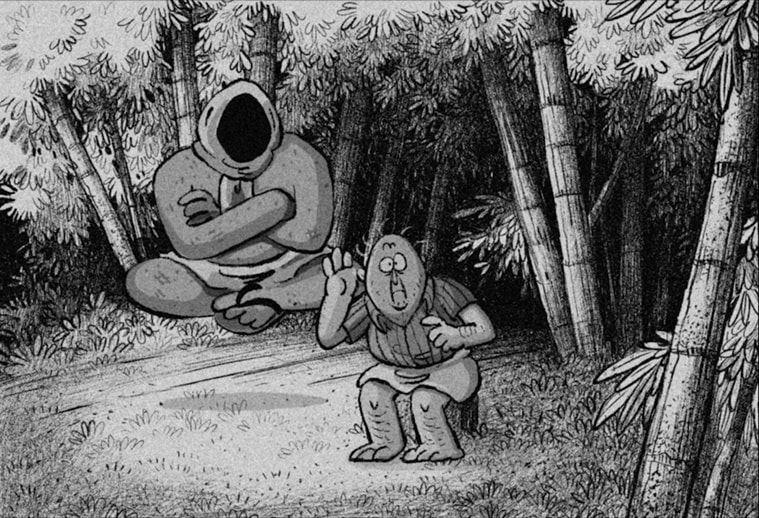 For more than two decades, Eriyat's studio has been winning awards for its ad films and animation, centered on local stories with a universal appeal. Kandittund! has already won over six international awards, including Japan's Satoshi Kon Award for excellence in animation and gold at Digicon6 Asia.
Source: Read Full Article