Responding to these claims, Yogendra Yadav told The Indian Express: "Whatever was found during the raid is for the hospital authorities to explain. I raised my voice because they are being punished for my actions."
THE INCOME-TAX department claimed Wednesday that it carried out searches at "three premises" in Haryana's Rewari belonging to Swaraj India founder Yogendra Yadav's family and found "unaccounted cash" of Rs 20 lakh along with evidence of purchase of jewellery from PNB scam accused Nirav Modi, payments for which were allegedly made partly in cash.
Responding to these claims, Yadav told The Indian Express: "Whatever was found during the raid is for the hospital authorities to explain. I raised my voice because they are being punished for my actions."
Yadav said the raids started around 11 am at Kalawati Hospital-cum-Nursing Home run by his eldest sister Neelam Yadav and Kamla Nursing Home run by the other sister Poonam Yadav. Poonam's husband Narender Yadav is a child specialist.
Speaking to The Indian Express in Rewari, Neelam said, "Please don't mix this with politics. My husband and I are not into politics. The I-T department is doing its duty. Let them complete their proceedings. We don't want to comment further."
Asked about the department's claims of jewellery and cash being found, she said, "Was Nirav Modi jewellery not being sold in markets?"
The raids were conducted at Neelam's home and hospital – she lives on the first floor while the hospital operates from the ground floor.
READ | I-T raid at sisters' hospital in Rewari aimed to silence my voice: Yogendra Yadav
About 100m away, at Kamla Nursing Home, manager G K Chauhan said more than 30 patients had to be turned back because of the raids. Outside the three-storey facility, five police personnel were posted while the reception was empty and the medical store shut.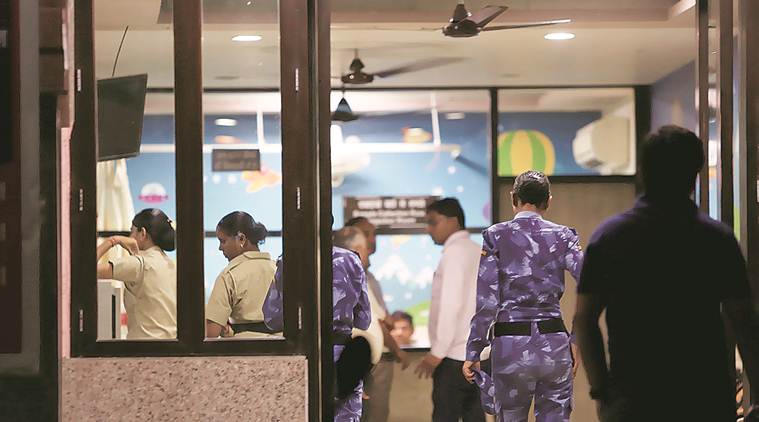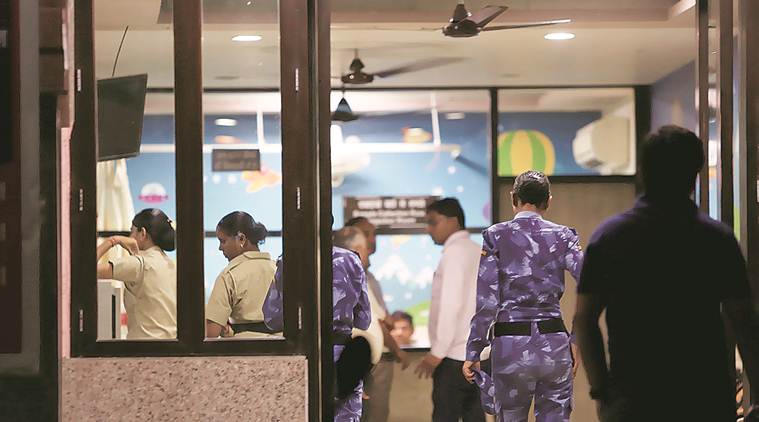 Employees at both the facilities said "around 30 security personnel followed by 10-12 officials entered the building around 11 am". "They asked us to close the lab, OPD, medicine stores and the reception. The doctors were asked to not go outside in the first hour," said an employee.
The 45-bed Kamla Nursing Home is a children's hospital. A local resident, Ramesh Singh, whose son is admitted there, said that a doctor had asked for blood tests to be done in the afternoon. "It has still not been done. At least they should have not closed the lab and medical store," he said.
Yadav alleged that an I-T team of "100+" launched "massive" raids at the hospital and nursing home to "intimidate" him for launching an agitation for farmers and against liquor vends in the city. He alleged that his family was being targeted by the "Modi regime".
A senior tax official, however, said "due protocol" was followed during the searches. "The tax department has evidence against Yadav's family members. It has found unaccounted cash of Rs 20 lakh and evidence of jewellery purchased from Nirav Modi, for which the family members made the payments partly in cash," the official said.
Asked about Yadav's allegation about the team's size, the official said the accusations are "completely unwarranted" since they followed standard procedure. "Three premises (of Yadav's family) were visited by the income tax department. The department followed due protocol, and the standard size official team visited the premises. It was not such a big team and the accusations made by him are completely unwarranted," the official said.
The tax department is probing details of high-value purchases of jewellery made in cash from Nirav Modi in 2015-16 and 2016-17. Modi and his uncle Mehul Choksi allegedly defrauded PNB of about Rs 14,000 crore through issuance of fraudulent Letters of Undertaking.
Yadav said the raids have come two days ahead of a "crucial meeting" of the All India Kisan Sangharsh Coordination Committee (AIKSCC) in Delhi. "It's a clear-cut exercise aimed at silencing me as I have announced an agitation to ensure fair crop prices for farmers and against liquor vends near hospitals," he said.
"The I-T teams, along with policemen, arrived in 10-15 vehicles to conduct the raids. After that, nobody was allowed to come out of both hospitals. The doctors were also not allowed to go out of their cabins. I tried to contact my sisters several times but there was no response to any of the phone calls," Yadav said.
"It sounds like too much of a coincidence that out of close to 200 hospitals in Rewari, the two that they raid are run by my sisters. Both have donated money to my party through RTGS… There has been complete transparency in our dealings," he said.
When contacted, Rewari SP Rajesh Duggal told The Indian Express that I-T officials did not seek help from local police.
Earlier, in a series of tweets posted on his verified account, Yadav alleged that the "Modi regime" is targeting his family. "Pl(ease) search me, my home, why target my family?" he posted.
In another post, Yadav, who was part of the original team that set up the Aam Aadmi Party (AAP) before breaking away, said: "About 100+ force from Delhi raided hospitals at 11 am today. All doctors (my sisters, brother in law, nephew) detained in their chambers. Hospital sealed, including ICU for newly born babies. A clear attempt to intimidate. Modiji you can't silence me."
Over the past year, Swaraj India has been conducting rallies across the country, focussing on farmer suicides, minimum support price and closure of liquor vends. The party has also been holding meetings on the Delhi government's Land Pooling Policy, demanding its quick implementation to benefit farmers. —(With Sukhbir Siwach in Chandigarh)
Source: Read Full Article