In the end there were no surprises as the no confidence motion brought by the Opposition against the well-entrenched Narendra Modi was comprehensively defeated on the floor of the Lok Sabha on Thursday evening.
But not before Prime Minister Modi delivered a trenchant, searing speech lasting well over two hours – among his longest – during which he tore into the Opposition ranks, questioned the Congress party's commitment to the northeast, and pitched the ruling National Democratic Alliance as the future. In short, he pressed all the buttons as expected.
He exuded confidence that the Bharatiya Janata Party and its allies will break records to score a grand win in the 2024 Lok Sabha polls and took a swipe at the Opposition, saying its no-confidence motion will prove auspicious for the ruling alliance as it did in 2018.
Here are a few images that capture Modi's intensity as he spoke in defence of his government.
Photographs: ANI Photo.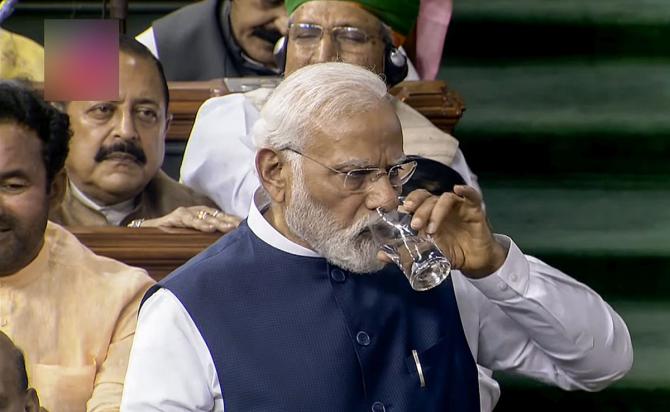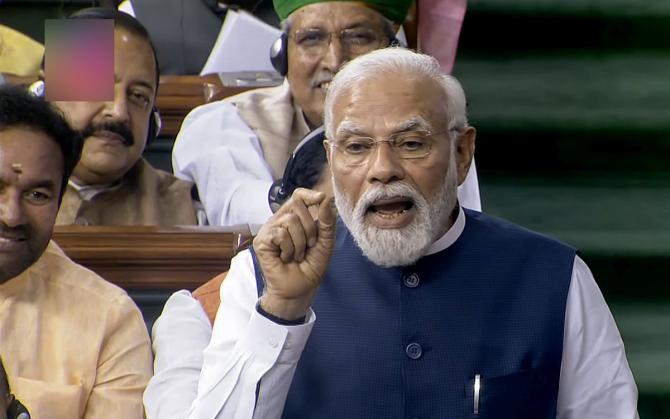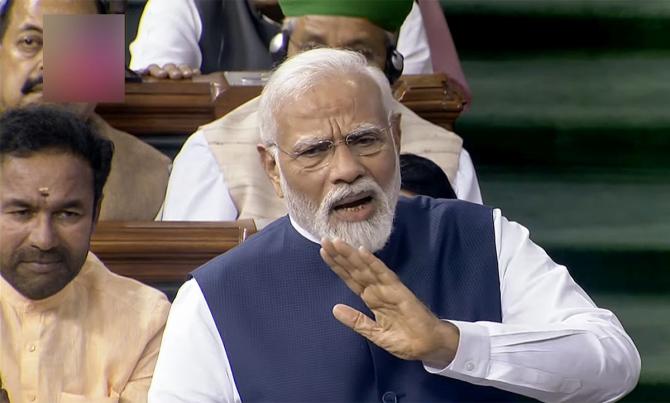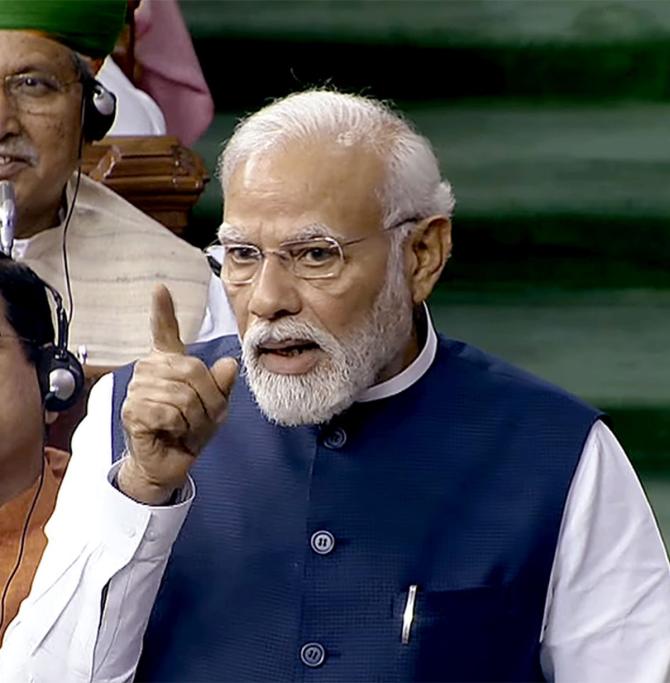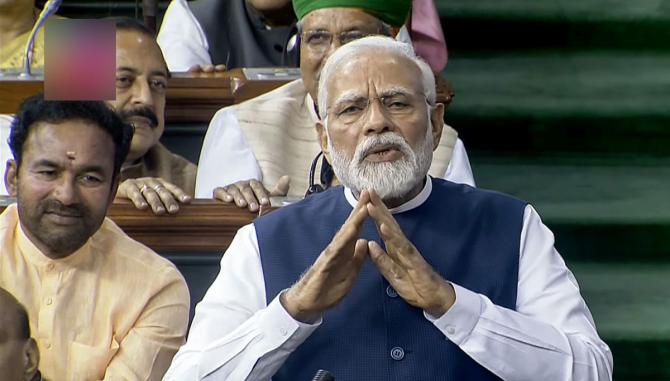 Source: Read Full Article