The chase started back when Hima Das was a 13-year-old — first on the local football grounds near her home, and later, in track races around Assam.
Power, at Khandulimari, in Nagaon's Dhing, is usually in short supply. But this rainy morning, there's enough energy to light up a whole town. The source is a single-storeyed brick house — till two years ago, unknown to the world. But today, it goes down in history as the home which created an 18-year-old legend: Hima Das, who on Friday night, became the first Indian track athlete to win a gold medal on a global platform: the IAAF World Under-20 Athletics Championship 2018, in Tampere, Finland.
"We were able to watch her run live but we did not get to see her accept the medal because the electricity went off last night," says Rinti Das, Hima's 15-year-old sister, speaking to The Indian Express at their home.
In the Das household — which is inhabited by a joint family of 17 — electricity hasn't come back since, but the spirits remain high.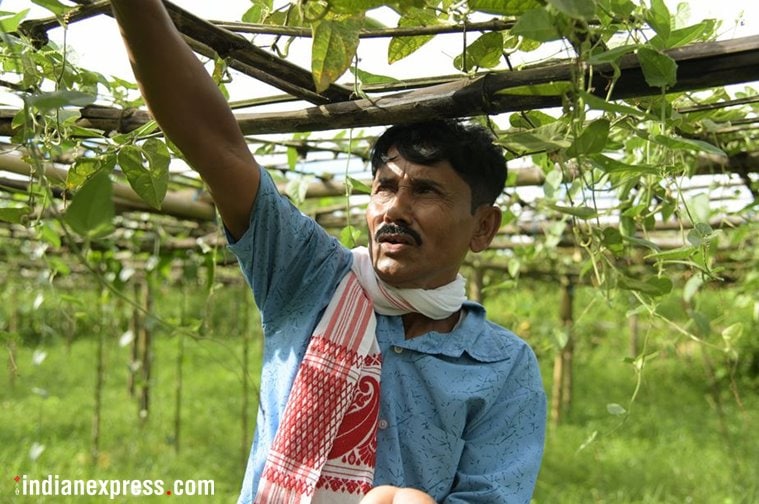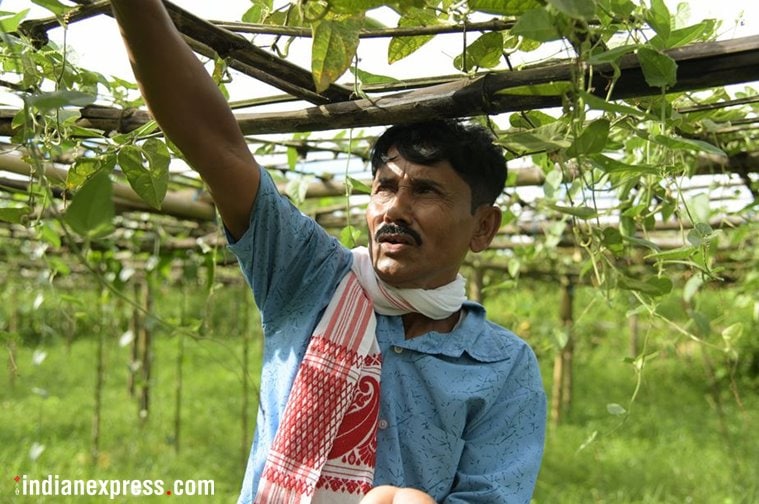 At noon, when The Indian Express reached the village, media, neighbours and relatives were milling around Hima's home, where a generator whirred in the background. In the kitchen, preparations for a big feast were underway. The younger kids were running around, while some make posters for a small celebration they were planning near the house.
Hima's father, Ranjit Das, a farmer, says, "I haven't been able to sleep since yesterday." Jonali Das, her mother, says "Neither have I. I kept wondering if we have enough food to cook for tomorrow. Were there enough vegetables? We did not expect so many people to show up today!"
Back in the day, Ranjit who is now 52, was a fast runner himself. "When Hima told me that she wanted to pursue sports, I saw no point in stopping her. Her passion is real. And there's no stopping passion like that," says Ranjit.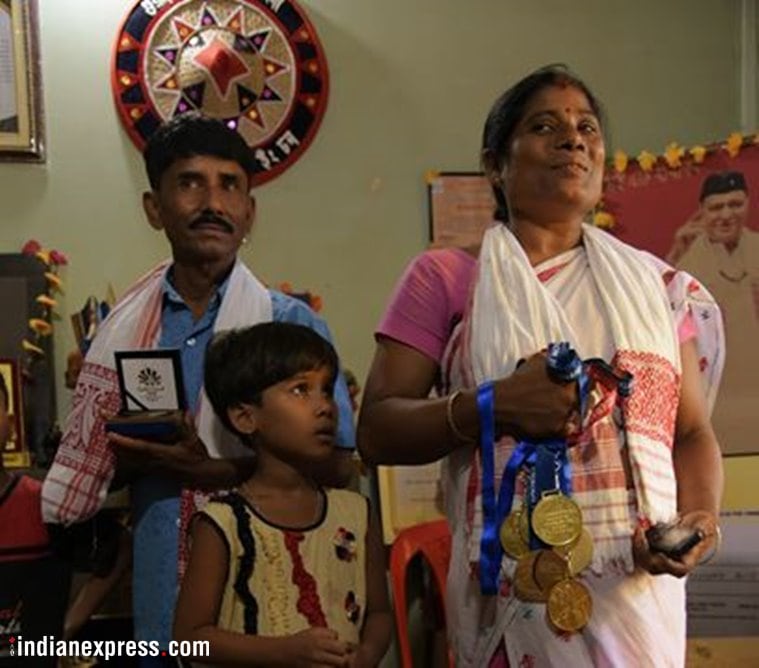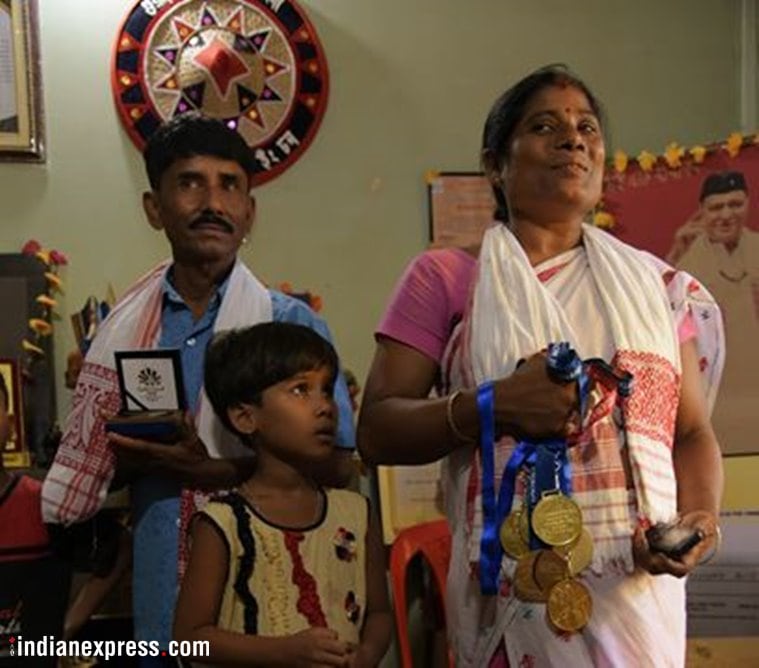 Her mother, who initially had reservations about her eldest child moving to the big city (Guwahati) in 2015 to train, says that she now understands the game a little bit. "I didn't get it before. I was scared for her," she says.
But fear is something that doesn't run in Hima's blood. And every friend, every acquaintance, and practically anyone who knows her, vouches for that. "She's not afraid of anything. Not even before a race, be it the CWG or a domestic race," says Nabajit Malakar, who along with head coach Nipon Das first trained Hima in Guwahati's Sarusajai stadium. Malakar and Das continue to be Hima's strongest support system, the two people she texts every single day, whichever part of the world she is in.
Another friend, Bhaskar Jyoti Nath, adds, "I remember the time Hima went and burnt down a beehive near her house because one of the bees had stung her uncle that morning."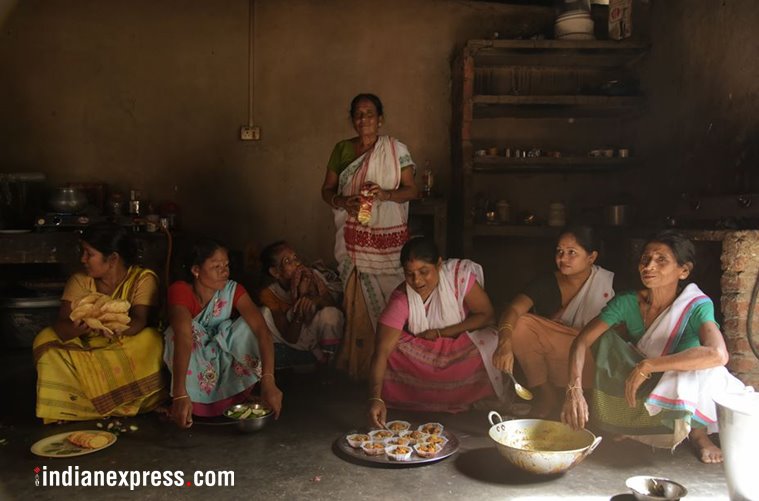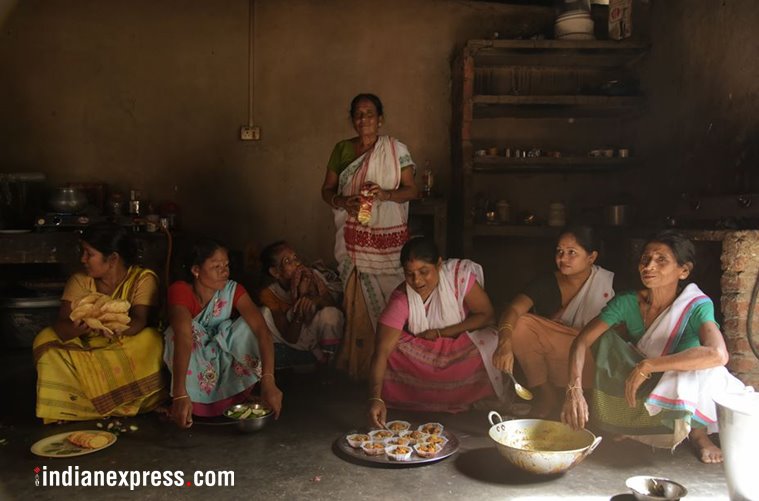 "Or the time she raced a Sumo. And beat it," adds Palash Jyoti Bora, another close friend. Both Bora and Nath belong to Hima's inner circle of friends — a group of seven boys who she considers her "best friends in the world." They call themselves the "Mon Jai" group, an Assamese phrase which translates to "I want to" — also Hima's self-coined catchphrase and her favourite hashtag that sums up her attitude towards life in general and her sport in particular.
When Hima was in Guwahati last week for the 58th National Inter-state Senior Athletic Championship 2018 (where she won both 200m and 400m)— after almost a year of being away — it was her "Mon Jai" gang who she stayed up all night playing carrom with.
When The Indian Express met her during that visit, she said, "I don't care about medals. What I care about is if I am being able to improve my timing. That's probably the only thing I am afraid of: Time. I am not running after gold medals, I am running after time. And once I get that, gold medals will run after me."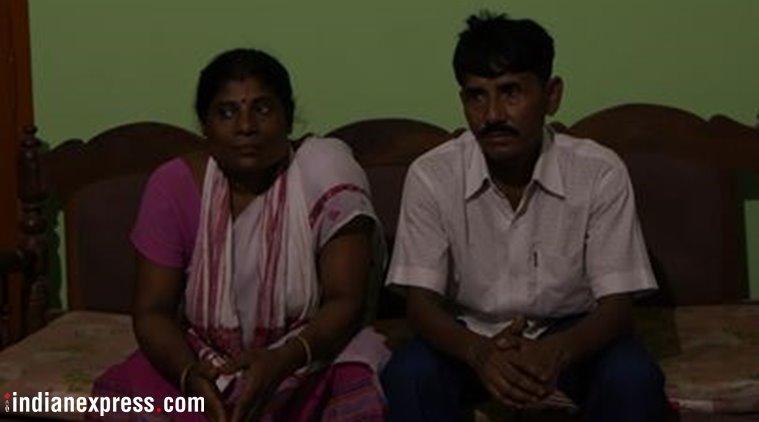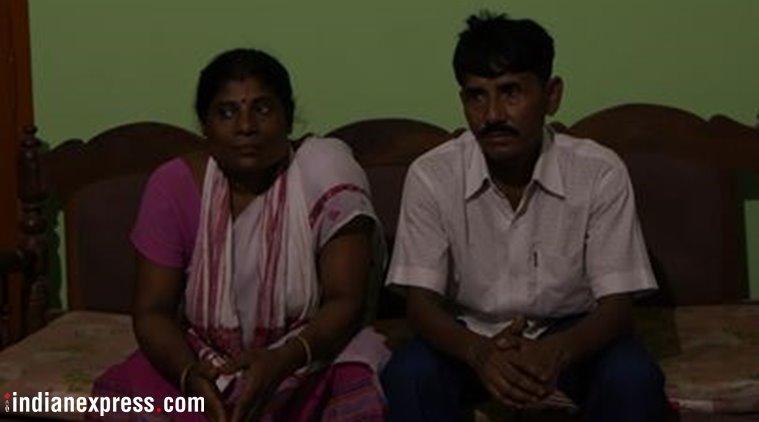 But the chase started back when Hima was a 13-year-old — first on the local football grounds near her home, and later, in track races around Assam. Growing up, she would tag along with her cousin brother, Joy Das, to the football field near her house. "I would tell her 'Football is for guys.' But then once she was on the field, she would have the last laugh. She was faster than all of us! She never gets tired, that girl," he says.
As the dusk settles over the otherwise quiet village of Khandulimari, firecrackers go off. "In the village, we go to bed early but today I doubt we will sleep," says one of her friends. When this reporter, texts Hima a picture of the festivities, she replies "Ki mojja!" (What fun!).
From the football field to the running tracks, from Dhing to the Gold Coast to Finland, Hima's rise in a span of two years has been remarkable. In between one of his interviews, Ranjit says to The Indian Express: "When she was 7, she used to tell me 'Deuta (Father), I want to fly on an airplane one day'. But look at her today — she's done so much more than that."
Source: Read Full Article