Arjun Tendulkar, son of cricketing legend Sachin Tendulkar, impressed with his performance in his second Indian Premier League (IPL) match for Mumbai Indians (MI).
The 23-year-old medium pacer finished with the figures of 1/18 in 2.5 overs and played a key role in MI's victory over Sunrisers Hyderabad.
Tendulkar spoke about his focus on his release and length, executing the team plan, and his love for bowling. He also shared insights into his conversations about cricket with his father.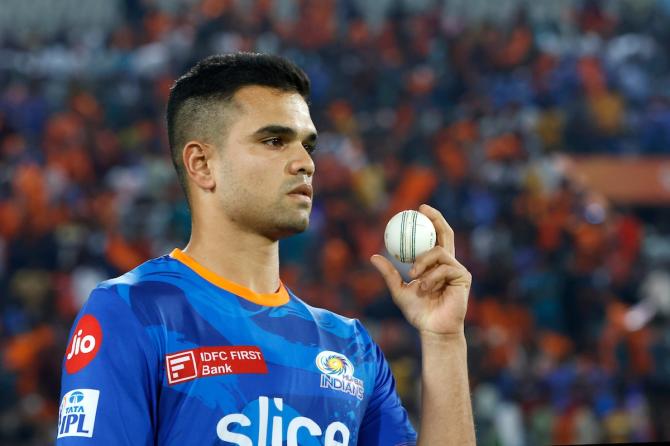 "Obviously, it was great getting my first IPL wicket. I just had to focus on what was in hand, the plan, and executing it. Our plan was just to bowl wide and get the long boundary into play, making the batter hit it to the longer side. I loved bowling and was happy to bowl anytime the captain asked me to and just stick to the team plan and give my best. I had just focused on my release, bowling good lengths and lines upfront. If it swung, it was a bonus, if it didn't, so be it."
When asked if he talked cricket with his father, he had said "We talked about cricket, we discussed tactics before the game, and he told me to back what I practiced every game."
Source: Read Full Article