Lionel Messi failed to score in the Copa America final against Brazil but the celebrations showed what the victory meant for the Argentine legend.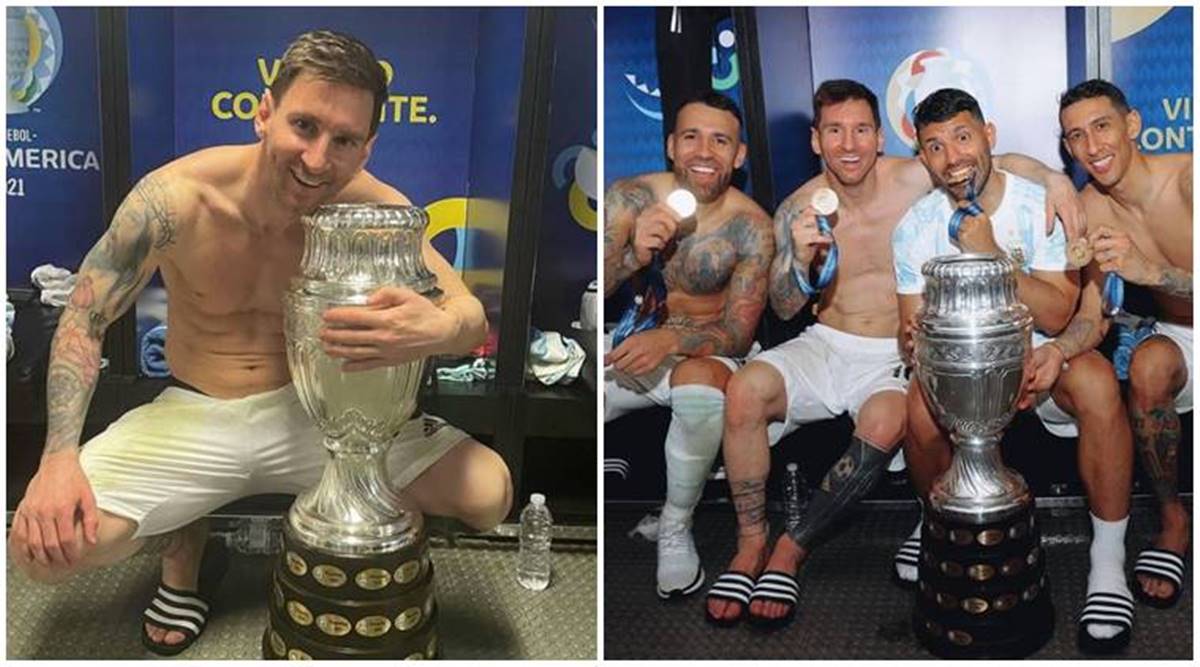 Lionel Messi was unusually quiet in Argentina's 1-0 win over Brazil on Saturday but his joy held no bounds after La Albiceleste lifted the Copa America title on Sunday.
This victory means a first major title for Messi in the blue and white jersey of the national team.
Messi, who has won the FIFA Player of the Year award a record six times, had won every club and individual honour with Barcelona but was yearning for a title with his national team. Before Sunday's victory, he had lost all four of his previous finals with Argentina.
The 34-year old had shown his frustration with the defeats, retiring after losing the 2016 Copa America to Chile only to return to the international fold a few weeks later.
In the end, he did not throw in the towel and finally succeeded.
A post shared by Sergio Leonel Agüero (@kunaguero)
Messi did not score in the final but finished as the joint top scorer in Copa America. Messi also had five assists in the tournament.
Source: Read Full Article