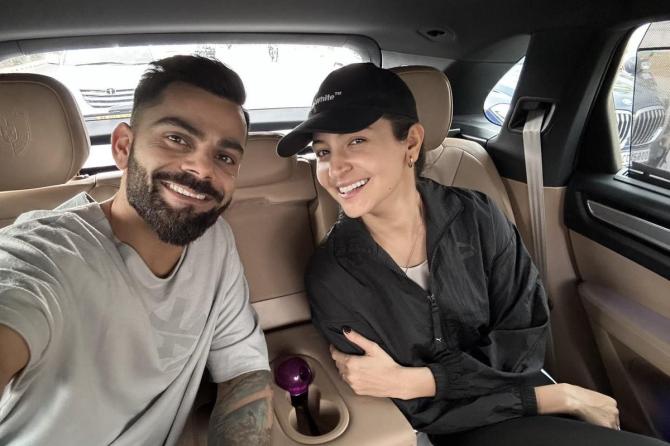 'Delhi boy' Virat Kohli is back home as the Royal Challengers Bangalore reach the capital for their next IPL match this season.
Challengers will take on hosts Delhi Capitals at the Arun Jaitley Stadium on Saturday.
With a couple of days to go for their next encounter, 'home boy' Virat Kohli stepped out with his better half Anushka Sharma. The dashing cricketer and Bollywood actress Anushka, who have been seen in the stands cheering for Kohli regularly this season, stepped out for a day out.
The former India and RCB skipper took to social media to share a lovely photo of the star couple, captioning it, "Out and about in delhi".
The Delhi Capitals official handled responded to the post and wrote, "Welcome home, King."
When Challengers take on Capitals on Saturday, May 3, it will be homecoming for Delhi-lad Kohli.
Throughout this season, Kohli and Anushka have given fans a lot of heartwarming content. With Anushka cheering on her husband and Kohli's gestures from the field towards his better half have won hearts all over.
Source: Read Full Article