The IPL 2023 match on May 1 between Lucknow Super Giants and Royal Challengers Bangalore at the Ekana Stadium in Lucknow was marred by a series of on-field altercations between the players and support staff of both teams.
One of the main highlights of the match was the aggressive interactions involving Virat Kohli from RCB and LSG's Naveen-ul-Haq, Amit Mishra, Kyle Mayers, and Gautam Gambhir.
The intense exchange between Kohli and Gambhir, who have a well-known history of animosity, caused a stir on national television and has been the subject of discussion in the cricketing world for several days now.
After Sunil Gavaskar, another Indian cricket legend Virender Sehwag has called for stricter punishment for Virat Kohli and Gautam Gambhir to encourage improved behaviour.
Sehwag has emphasised that they are considered icons of the country, and their actions or words could potentially influence millions of young fans to mimic their behaviour.
Sehwag reckons that both the players, Kohli and Gambhir, have been such icons in the country, and for them to get involved in such an incident not only makes very poor viewing but also sets the wrong example in front of millions of kids.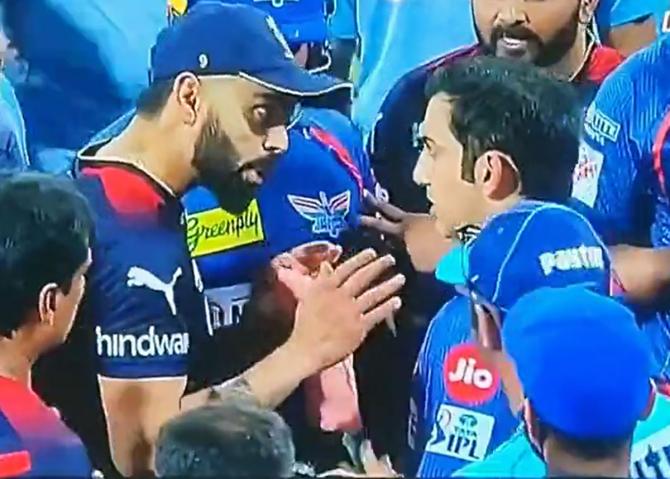 "I switched off the TV once the match got over. I had no idea about what happened after the match. The next day when I woke up, I saw a lot of chaos on social media. What happened wasn't right. The loser should quietly accept defeat and walk away and the winning team should celebrate. Why did they need to say anything to each other. I always say one thing, that these guys are icons of the country. If they do or say anything, millions of kids follow them and probably think 'If my icon has done this, I would too'. So if they keep these things in mind, they would limit such incidents," Sehwag told Cricbuzz while talking about the incident.
Former Indian all-rounder Yuvraj Singh took to Twitter to take a cheeky dig at his teammates of years past with a post that read, "I think #Sprite should sign #Gauti and #Cheeku for their campaign #ThandRakh What say guys? @GautamGambhir @imVkohli @Sprite".
The Board of Control for Cricket in India (BCCI) has fined the players involved, but Sunil Gavaskar believes that more needs to be done to prevent similar incidents from occurring in the future.
"If the BCCI decides to ban anyone, then maybe such incidents will happen rarely or not take place at all. Such incidents have happened several times in the past so it's better to do whatever you want to inside the controlled environment of the dressing room. When you're on the ground, these things don't look nice. My own kids can lip-read and they very well understand Ben Stokes. So that is when I feel bad. If you're saying such things, if my kids can read it, others can too, and tomorrow they will think that if they (Kohli and Gambhir) can say it, so can I," he added.
This is exactly what Sunny Gavaskar asked for earlier.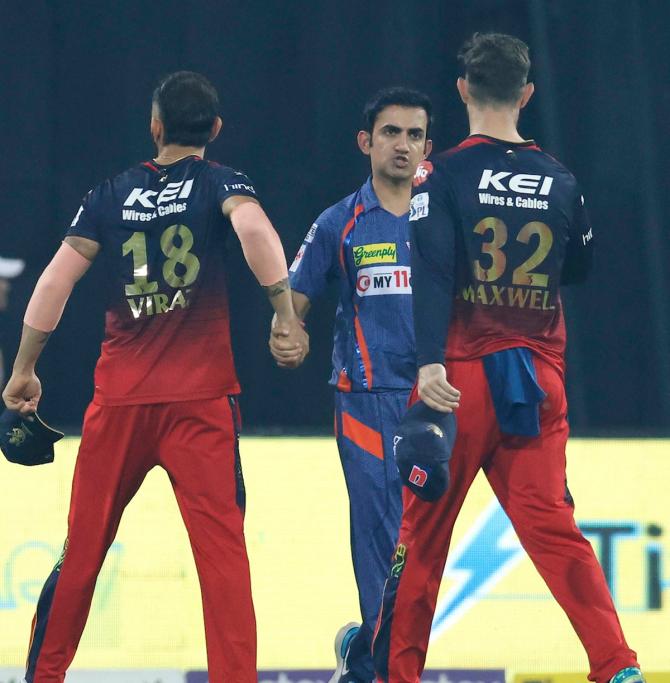 Shane Watson, the former Australian all-rounder, expressed his disapproval of Virat Kohli and Gautam Gambhir's behaviour on Friday.
Watson emphasised that it is crucial for players to leave their on-field altercations on the ground and not carry them off the field.
"Being competitive on the field is great, I'm all for that. That's where people are at their best… it hones their instincts and focusses their mind. But when that boils over off the field, that's when you got to leave it. On the field, you can have a crack because you're fighting for survival, trying to win and be at your best. Once the game's done, the game's done. Let's just move on," Watson told The Grade Cricketer podcast.
"What happened with Virat and Gautam Gambhir… no one wants to see that boil over. GG's not even playing!" Watson said with a chuckle.
Source: Read Full Article