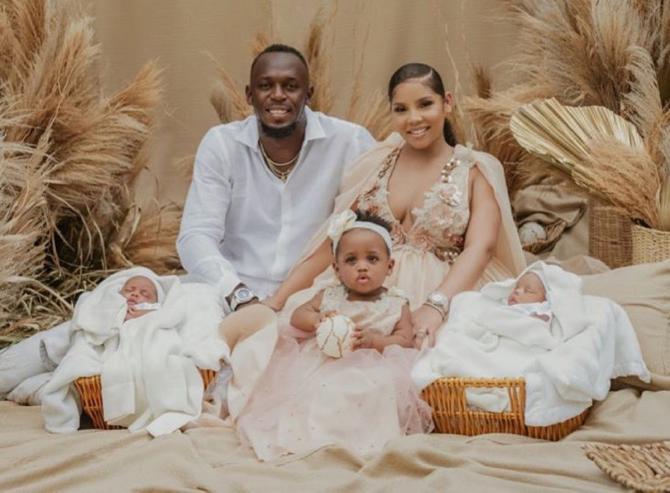 On Father's Day, the fastest man alive announced that partner Kasi Bennett and he have twin boys.
Having named his daughter Olympia Lightning Bolt, the triple world record holder has named the twins Thunder Bolt and Saint Leo Bolt.
'You are the rock of this family and the greatest daddy to our little ones,' Bennett posted on Instagram.
Saint Leo is a nod to the legendary sprinter's middle name.
You get Thunder Bolt, don't you? If you don't, do e-mail Usain in Kingston, Jamaica, or ask Thor/Loki.
Just think of Thunder Bolt and Saint Leo Bolt running in the 2040 Olympics men's 100 metres final while Olympia Lightning Bolt races in the 2040 Olympics 200 metres final!
Source: Read Full Article