Virat Kohli sought to defend himself after his heated exchange with Lucknow Super Giants' mentor Gautam Gambhir after the IPL 2023 match in Lucknow on Sunday.
Kohli and Gambhir were involved in a war of words and had to be separated by their team-mates.
He came up with a cryptic post on Instagram on Monday morning, referring to the clash.
Kohli posted a quote attributed to Roman Emperor Marcus Aurelius, on his Instagram story.
"Everything we hear is an opinion, not a fact. Everything we see is a perspective, not the truth."
Kohli and Gambhir were fined their entire match fees for the clash after the IPL match which RCB won by 18 runs.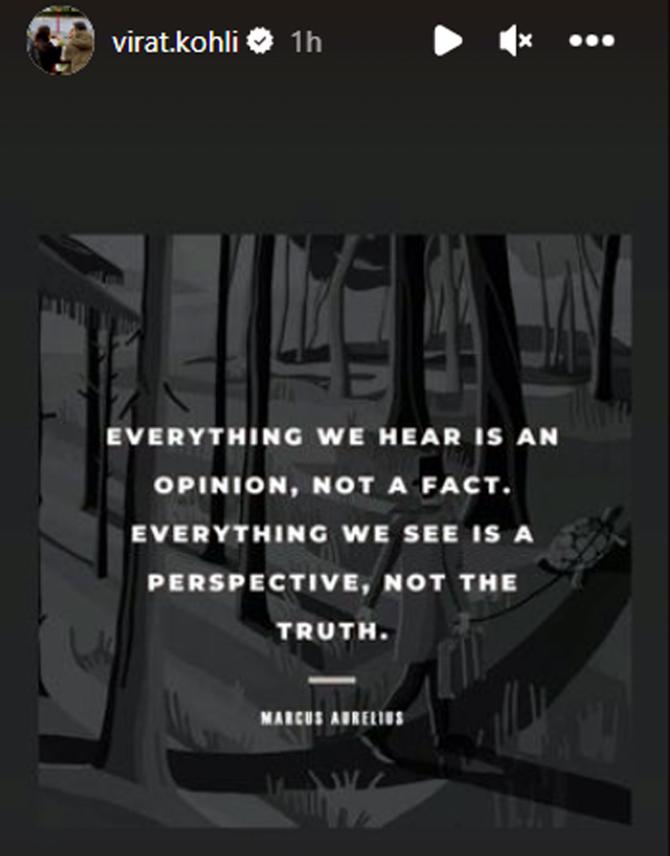 Source: Read Full Article