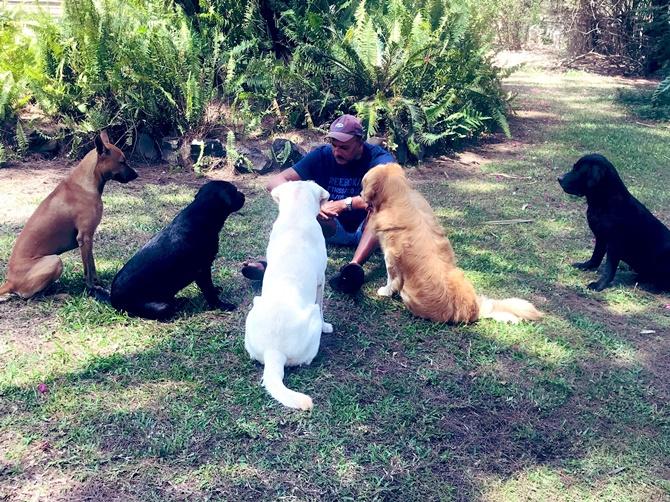 On Monday, Ravi Shastri, the Indian cricket team's head coach, revealed how much he misses his four-legged buddies back home.
Shastri tweeted a video of his dogs digging into their meal and wrote: 'My buddies Bouncer, Beamer, Flipper, Skipper, Yorker tucking in to their lunch on a rare sunny day on the west coast in India. Miss you guys. See you soon.'
Last year, Shastri posted an adorable picture of himself and his dogs in a 'social distancing huddle' during the pandemic — the post went viral.
Just ahead of the WTC final in June, Shastri played with his new special buddy Winston Lee — a redhead cocker spaniel belonging to Southampton pitch Curator Simon Lee.
We love Shastri's affection for dogs, but confess we are intrigued by their names — Ravi never bowled a bouncer, beamer, flipper (as much as we can remember) or yorker during his cricketing days.
Sadly, he captained India just once — winning that Test, of course — and we believe Indian cricket would have acquired winning ways much earlier had he been given a longer tenure as skipper.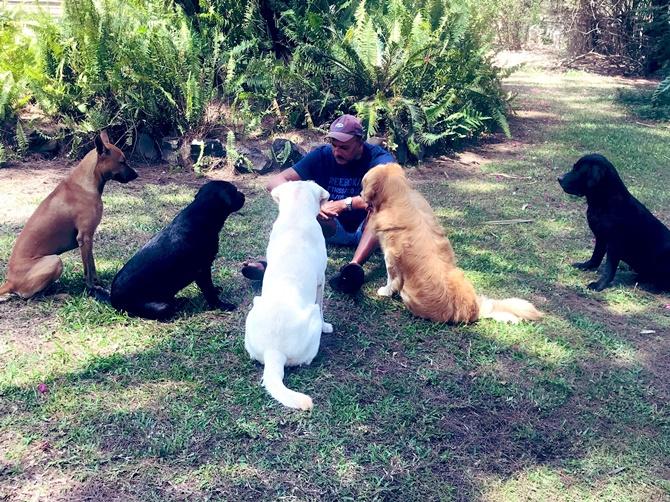 Source: Read Full Article