Sweden vs England Live Score, FIFA World Cup 2018 Live Streaming: Stay tuned for Live football score and updates as Sweden take on England in the Quarterfinals of the World Cup in Russia.
Sweden vs England Live Score, FIFA World Cup 2018 Live Streaming: With England having a poor record in major tournaments, having been knocked out in the group stages in 2014 World Cup and in 2016 Euro Championship, not many expected the Three Lions to make it to the quarterfinals in Russia, something which they have not done since the 2006 World Cup. But England pulled off a win in the penalty shootouts against Colombia, their first ever via penalties in a World Cup match. Now, the side led by coach Gareth Southgate will be up against Sweden, who have surprised everyone by making it past the group stage, which featured the likes of Germany and Mexico. Catch Live scores and updates as England and Sweden face each other in the quarterfinals of the World Cup in Russia.
Live Blog
Sweden vs England Live Score, FIFA World Cup 2018 Live Streaming: Catch Sweden vs England Live Updates
ROHIT MUNDAYUR gives a preview of the match between England and Sweden:
"Just as Sweden have shown resilience by leaving heavyweights in their wake and by the way they got behind Jimmy Durmaz, England's win against Colombia was a fair reflection of the mental fortitude the team possesses. They kept pushing during the 30 minutes of extra time that was forced by Colombia due to a stoppage-time equaliser and kept their cool to see their opponents away in the penalty shootout. This stands in stark contrast to the way they seemed to lose any tactical sense after conceding against Iceland during Euro 2016 or the various collapses we have seen from England teams at major tournaments before that."
READ MORE
When placed in a group with Netherlands and Italy, Sweden were not expected to scape through the qualifying rounds, especially without their star striker Zlatan Ibrahimovic. But the men in yellow shocked the world when they managed to find a spot in the 32 teams entering the tournament. If that was not all, Sweden also managed to reach the quarterfinal, after coming out from a group that had Germany and Mexico, and then defeated the World Ranking 6 team Switzerland to book a date with England. How long will the fairy tale continue for Sweden?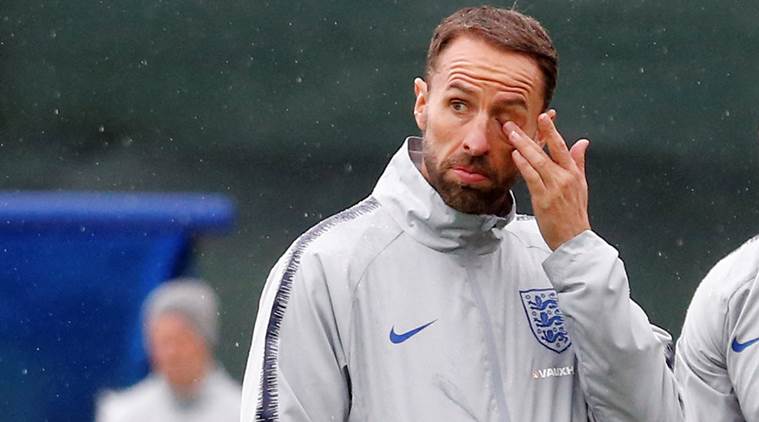 Sweden vs England Live Score, FIFA World Cup 2018 Live Streaming:  England take on Sweden. (Source: Reuters)
Sweden vs England Live Score, FIFA World Cup 2018 Live Streaming: England forward Jamie Vardy is "looking doubtful" for the World Cup quarter-final against Sweden on Saturday after suffering a groin strain having come on as a late substitute in the last-16 win over Colombia, manager Gareth Southgate has said. Vardy was unlikely to be ready to face the Swedes after sitting out training on Thursday, Southgate added. "Vardy didn't train today, so is looking doubtful for this game," Southgate was quoted as saying by Sky Sports on Thursday. "But we'll know a bit more tomorrow (Friday), really. The others were all on the pitch. We didn't do a lot. "I think at this stage, minimal time on the pitch, a lot of our information is going to have to be in meetings."
(Source: Reuters)
Source: Read Full Article