T20 cricket used to be the domain of the young and fearless, but IPL 2023 shattered that dogma.
Piyush Chawla, Amit Mishra, Mohit Sharma and Ishant Sharma, despite being in the twilight of their careers, showed remarkable resurgence and turned back time with exceptional performances.
In a world where age and form seem to be at odds with each other, these IPL veterans defied expectations wrote their own narratives and left us all marveling at their incredible staying power.
Mahendra Singh Dhoni
Behold the eternal captain, MSD, still reigning as the epitome of dynamism!
At age 41, evergreen Thala continues to highlight that he is far from being finished.
From the beginning of IPL 2023, the spotlight was firmly on Dhoni and the question of his retirement.
Speculation ran rampant about his future, but then, in a stunning turn of events, he led the Chennai Super Kings to a fifth title.
Tuesday morning carried a unique aura with a sense that Dhoni might announce his retirement if Chennai emerged victorious.
After CSK won, Dhoni surprised everyone by not retiring. In fact, he has made it clear that he is keeping the option of playing IPL 2024 open.
With a sizzling strike rate of 182, he unleashed a barrage of 10 sixes that left bowlers trembling.
During that unforgettable showdown against the Rajasthan Royals in Chennai on April 12, Dhoni produced a captivating display of power hitting that left everyone awestruck.
Off-spinner Ravichandran Ashwin, who found himself at the receiving end of Dhoni's assault, confessed to being taken aback by the sheer bat speed Dhoni displayed.
In a candid conversation later on his YouTube channel, Ashwin revealed he couldn't resist the urge to approach Dhoni after the game, eager to unravel the secret behind his astonishingly improved bat speed.
Ashwin jokingly proposed that he suspected Dhoni had been honing his skills by driving tractors during the lead-up to the IPL 2023 season.
Faf du Plessis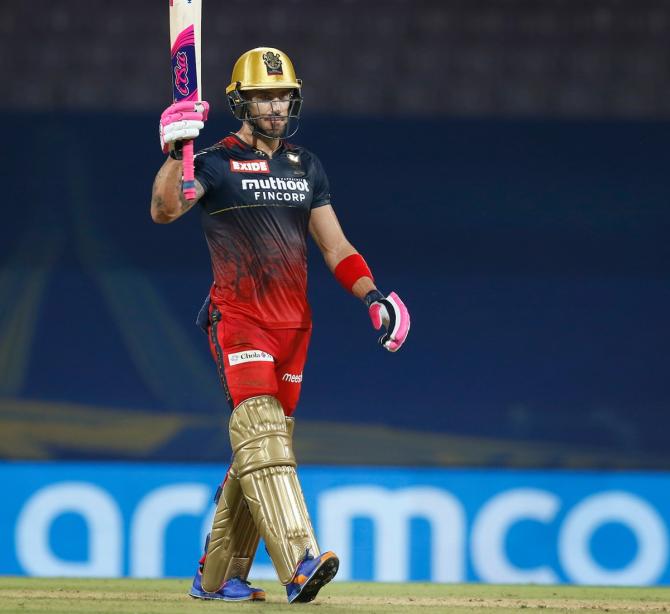 Faf etched his name in IPL history with a truly unforgettable IPL 2023. His run tally this season exceeded the impressive 633 runs he scored in IPL 2021 when he had missed out on the season-ending Orange Cap by a mere two runs to his then team-mate Ruturaj Gaikwad.
In IPL 2023, as fate would have it, RCB's exit at the league stage means that the Orange Cap ultimately found a new winner in Shubman Gill of the Gujarat Titans.
Despite approaching 39 (Faf is three years and 6 days younger than the gent mentioned above), the South African showcased his immense batting prowess, accumulating a staggering 730 runs while opening the innings.
His average of 56.15 and a remarkable strike rate of 153.68 left bowlers in an existential crisis, questioning their abilities.
Shikhar Dhawan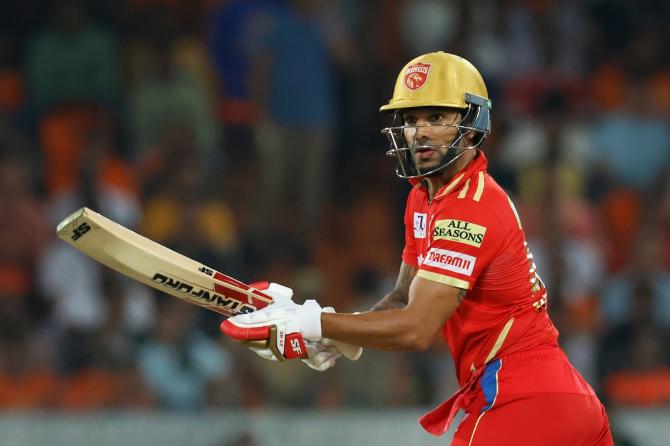 The Punjab Kings XI skipper continues to defy age with his flawless speed and agility on the field, even as he turns 37.
While his international career seemed to be fading away, a blistering start to the IPL season once again put him in the spotlight.
In the thrilling encounter between the Punjab Kings and the Rajasthan Royals at the Barsapara cricket stadium in Guwahati, the 8th match of IPL 2023, Dhawan delivered a captain's knock.
His unbeaten 86 runs off just 56 deliveries was a masterclass, featuring 9 boundaries and 3 towering sixes.
Consistency has been the hallmark of Dhawan's IPL performances over the years. He has scored a minimum of 450 runs every IPL season for the past seven years, establishing himself as a reliable and prolific run-getter.
This season, despite missing a few games due to injury, he accumulated an impressive 373 runs in 11 matches, maintaining a strike rate of 142.
Ishant Sharma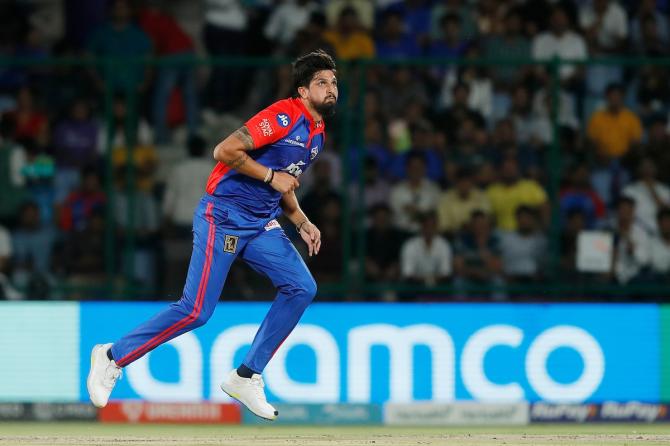 Ishant, the master of reverse swing in Tests, has had a rather underwhelming IPL career. He even went unsold at the IPL 2022 auction. The Delhi Capitals scooped him up at the 2023 auction for a mere 50 lakhs, proving that even in the unpredictable world of IPL auctions, there's hope for everyone.
And on that fateful day, May 2, Ishant morphed into the hero we never saw coming. With the lowest total to defend, he stepped up in the final over and saved 12 runs, leaving opponents and spectators alike scratching their heads in disbelief.
Ishant had an impressive tally of 10 wickets in 8 matches. DC Head Coach Ricky Ponting acknowledged that Ishant wasn't at his peak form when the Capitals acquired him at the auction, but he had rediscovered his rhythm and was performing at his best.
Amit Mishra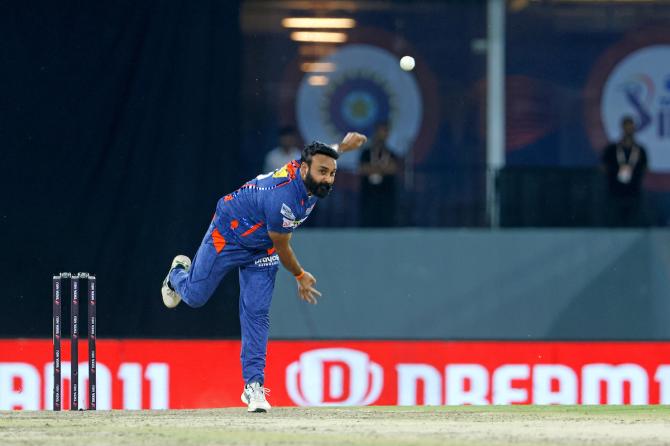 At the sprightly age of 40, Mishra surpassed the legendary Lasith Malinga to become the third-highest wicket-taker in IPL history.
In a match against RCB, Lucknow witnessed Mishra's magic as he wove a web of spin around the opposition.
Despite being in the twilight of his career, Mishra showcased his bag of tricks and wealth of experience, scalping an impressive 7 wickets in 7 matches.
Ajinkya Rahane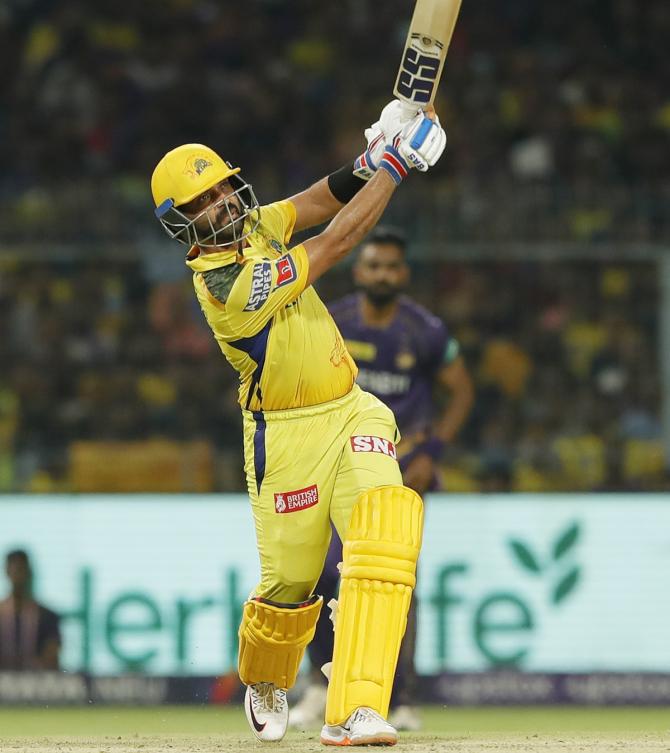 A usually sedate batter, Rahane, who will soon turn 35, discovered a new level of aggression and power hitting in IPL 2023.
Known for his elegant and classical style, Rahane seemed an unwelcome presence in slam-bam T20 cricket. After a lacklustre IPL 2020, where his bat barely whispered, he became a rare sight in subsequent seasons.
This IPL, donning the yellow of the Chennai Super Kings. Rahane transformed into a batting berserker, smashing 326 runs at a strike rate of 172, including an astonishing 16 sixes.
It earned him a recall to the national side and we so look forward to another Test century at the Oval next week.
Mohit Sharma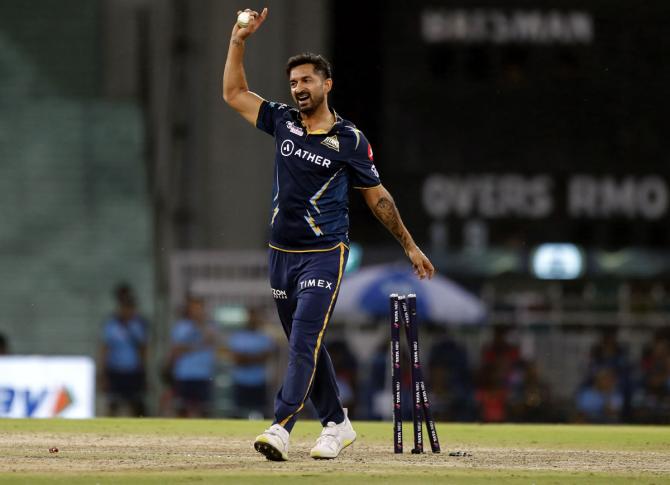 Last year, he was a net bowler. This year, he was the jewel in the IPL crown.
Mohit Sharma had arguably the best comeback in IPL history, taking an impressive 27 wickets across 14 games.
With a commendable economy rate of 8.17, he narrowly missed out on the coveted season finale Purple Cap, which was secured by his GT team-mate Mohammad Shami by just one wicket.
Mohit's exceptional bowling led him to surpass another team-mate — the bowler widely acclaimed to be the finest T20 bowler in the game — Rashid Khan on the IPl 2023 bowling roster, due to a marginally better economy rate.
The Titans acquired his services for Rs 50 lakh at the IPL 2023 auction, and the Haryana seamer proved to be an invaluable asset, rewarding the franchise's faith in him.
In the Eliminator game against the Mumbai Indians, Mohit unleashed his arsenal of variations, finishing with believe-it-or-not figures of 2.2-0-10-5.
One of his deliveries, a deceiving full-ball, outfoxed Suryakumar Yadav, shattering Mumbai's hope of making it to the final. It was a moment of redemption for Mohit who had fought his way back into the limelight.
In addition to delivering consistent performances throughout the tournament, Mohit played a crucial role in bringing the Titans back into the final against the Chennai Super Kings with his dismissals of Ajinkya Rahane, Ambati Rayudu, and M S Dhoni.
As the final over began, with CSK requiring 13 runs, the talented seamer displayed immense composure. He conceded only three runs off the first four balls, raising hopes of a thrilling Gujarat victory.
However, Ravindra Jadeja had different plans. He struck a six off the penultimate delivery and followed it up with a boundary on the last ball, thwarting Mohit's efforts and leading CSK to its fifth IPL title.
Piyush Chawla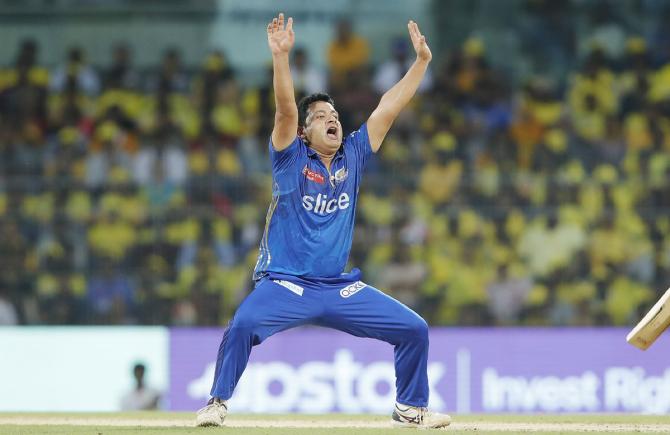 Age is just a number for the 34-year-old leg-spinner, who emerged the unlikely leading wicket-taker for the Mumbai Indians in IPL 2023.
Previously, his form had taken a dip, leading to him being overlooked at the IPL 2022 auction. This year, Mumbai took a chance on him, spending a modest sum for his services.
Chawla proved his mettle, taking 13 wickets in eight games at an impressive average of 17.38 runs per wicket.
Bowling at an economy rate of 7.29, he contributed significantly to Mumbai's progress to the play-offs after a dismal start to their IPL 2023 campaign.
The Impact Substitute rule allowed Chawla, like fellow leg-spinner Amit Mishra, to leave a lasting impact in their limited overs.
David Warner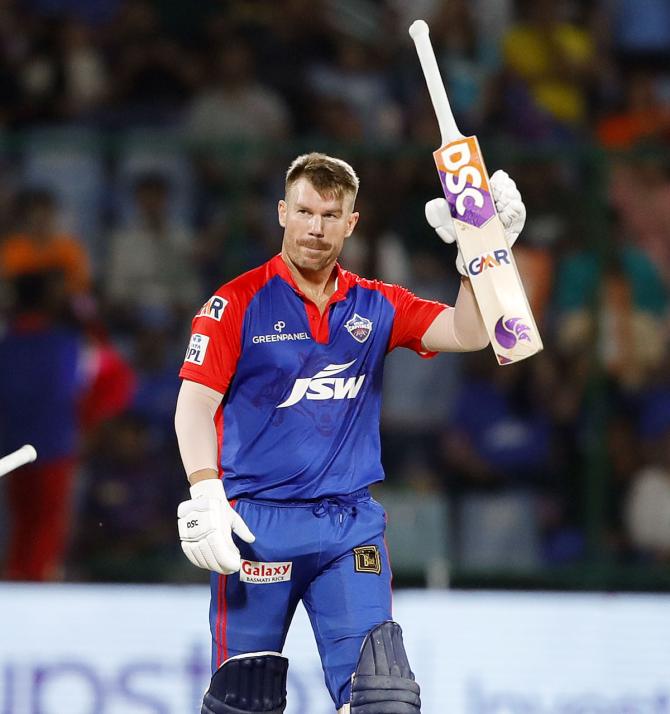 Age has not hindered Warner's run-scoring abilities.
In IPL 2023, Warner, 36, wielded his bat like a magical wand for the Delhi Capitals, amassing 516 runs at a strike rate of 131.
The critics may carp about him, shaking their heads in puzzlement about him being picked for the WTC final and the first two Ashes Tests, but the Warner caravan moves on, just the way the IPL has always known it.
Source: Read Full Article