The first quarter-final in the Euro 2020 championships will be played between Switzerland and Spain from 9:30 pm IST in St Petersburg, Russia, on Friday.
Switzerland reached the quarter-finals after a historic win over France 5-4 in a penalty shootout.
Spain beat Croatia 5-3 in extra-time to advance to the quarter-finals.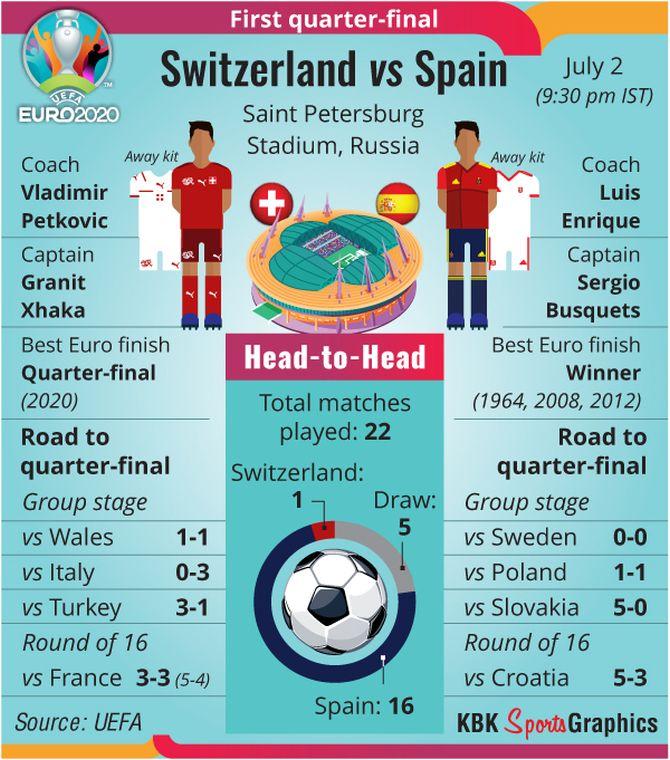 Spain or Switzerland: Who is going to make to the semis on this big night?
Time to VOTE, folks!
Source: Read Full Article