The legendary Sachin Tendulkar celebrated his 50th birthday in a unique way.
He took some time off from his busy schedule and went back to the traditional ways of life, spending quality time with his family on a beach in Konkan, at a seaside luxury hotel in Bhogwe, Sindhudurg.
The Master Blaster shared an image on social media where he can be seen cooking in a clay pot, while his wife Anjali and daughter Sara can be seen enjoying the village setup.
Sachin Tendulkar also tweeted about the special occasion, saying, "It's not every day that you hit a half-century, but when you do, it's worth celebrating with the ones who matter the most. Recently celebrated a special 50 in a quiet serene village with my team – my family!"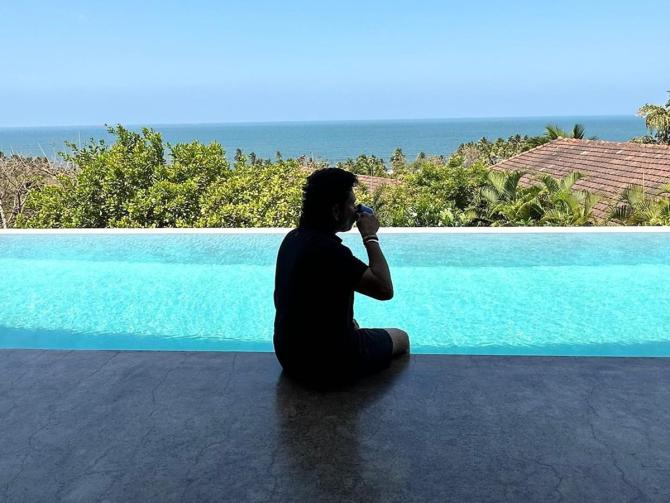 The dotting dad, however, mentioned that he missed his son Arjun Tendulkar, who is currently on duty with the Mumbai Indians.
Source: Read Full Article