A glimpse of the Pathaan star exuded more glamour than a room full of Hollywood put together.
Pale on star power, sassy humour and surprise factor, the 95th Academy Awards ceremony wasn't much to write home about.
Given the slew of award functions that happen right before the big daddy, a sense of suspense and freshness gets lost along the way.
Tom Cruise's no show, excessive jokes about Will Smith's slap scandal and zero upsets made it all the more glaring.
Having said that, being predictable wasn't entirely a bad thing this year what with India winning in two out of three nominated categories (alas, Shaunak Sen's deserving documentary All That Breathes lost out to Daniel Roher's Navalny) and hot favourite Everything Everywhere All At Once highlighting the Academy's potential to embrace a supremely bonkers sci-fi fantasy.
Between grudgingly making amends for last year's booboo by presenting all the technical nominations, laying out a cheerless champagne carpet for its guests and Jimmy Kimmel's lousy host (ignorantly referring to RRR as Bollywood), it was left to the jubilant winners to make a success out of the evening.
Here are Sukanya Verma's favourite things about this year's Oscars.
Lo and behold Deepika Padukone!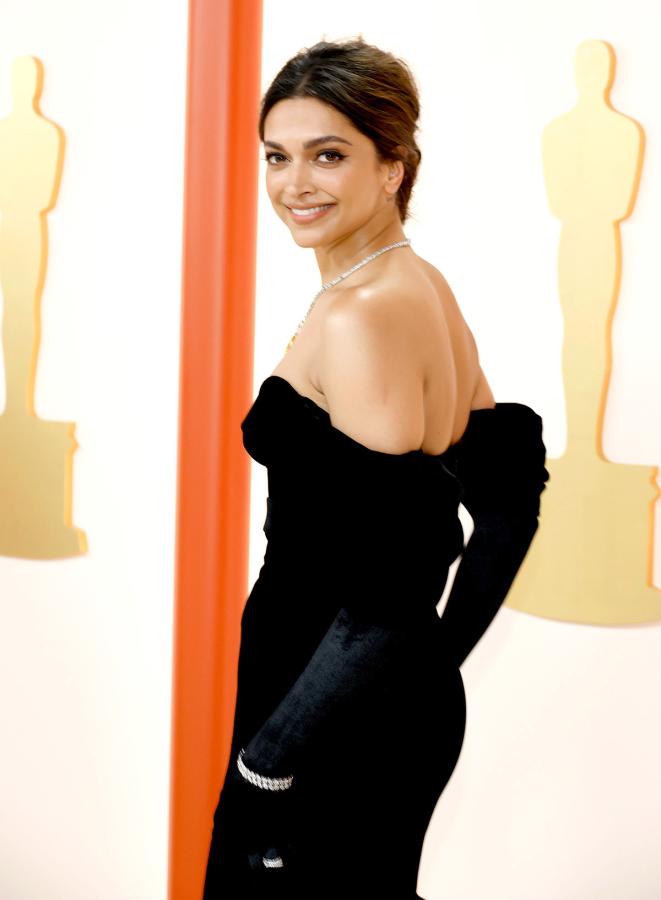 Cutting a dazzling figure in a strapless, black Louis Vuitton gown highlighted by an exclusive Cartier necklace, a beaming, breathtaking Deepika Padukone represented India's joy at RRR's Best Original Song nomination to perfection.
A glimpse of the Pathaan star exuded more glamour than a room full of Hollywood put together.
Here's to many more scene-stealing presenter gigs, Deepu.
M M Keeravaani's sing song speech
Everybody was confident of Naatu Naatu's Original Song victory.
But when the much-awaited 'And the Oscar goes to…' moment finally arrived, M M Keeravaani's unusual acknowledgment, a spin on the Carpenters song, Top of the World encapsulated it rather sweetly and to, no one's surprise, met with a RRRoaring response.
Naatu Naatu, the Oscar edition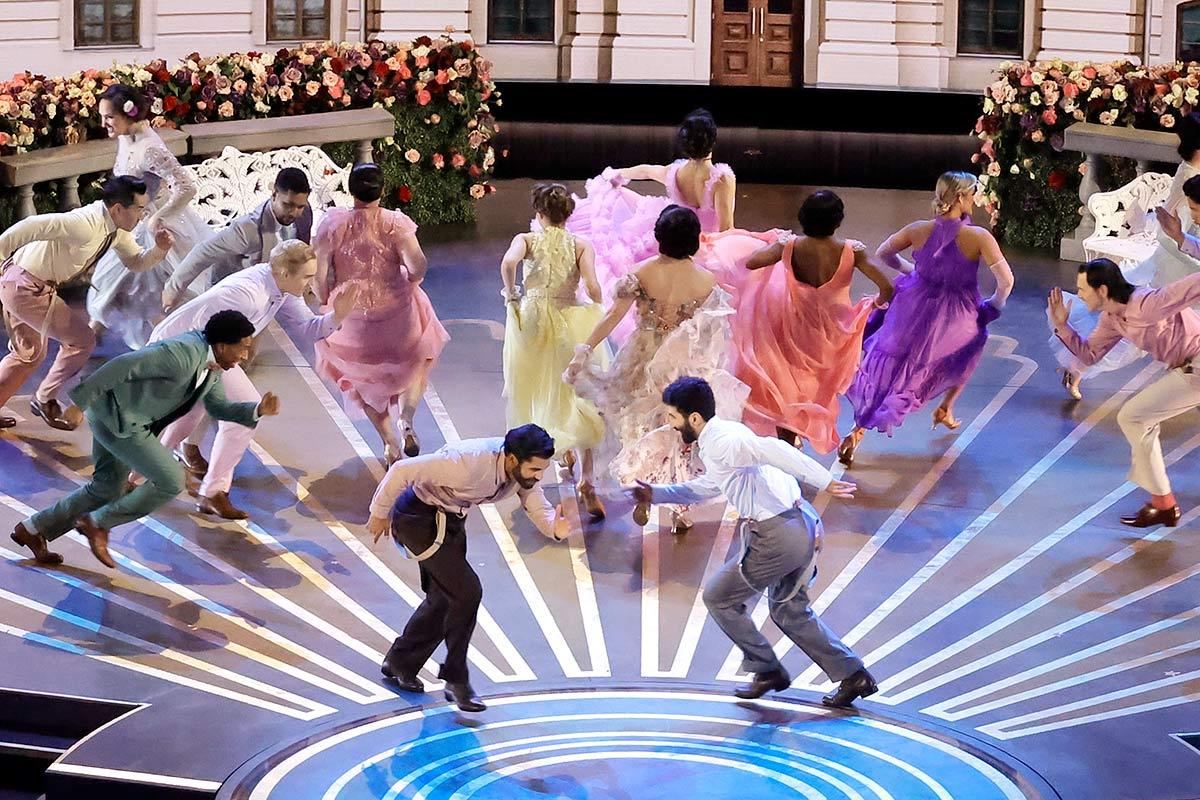 Whether lip-synced or LIVE, the electrifying energy on stage generated by singers Rahul Sipligunj and Kaala Bhairava's performance alongside the sprightly dancers prompted a standing ovation from its thrilled audience underscoring the viral momentum of RRR's global chartbuster.
Naatu Naatu would not have settled for anything less.
Haathi Mere Saathi!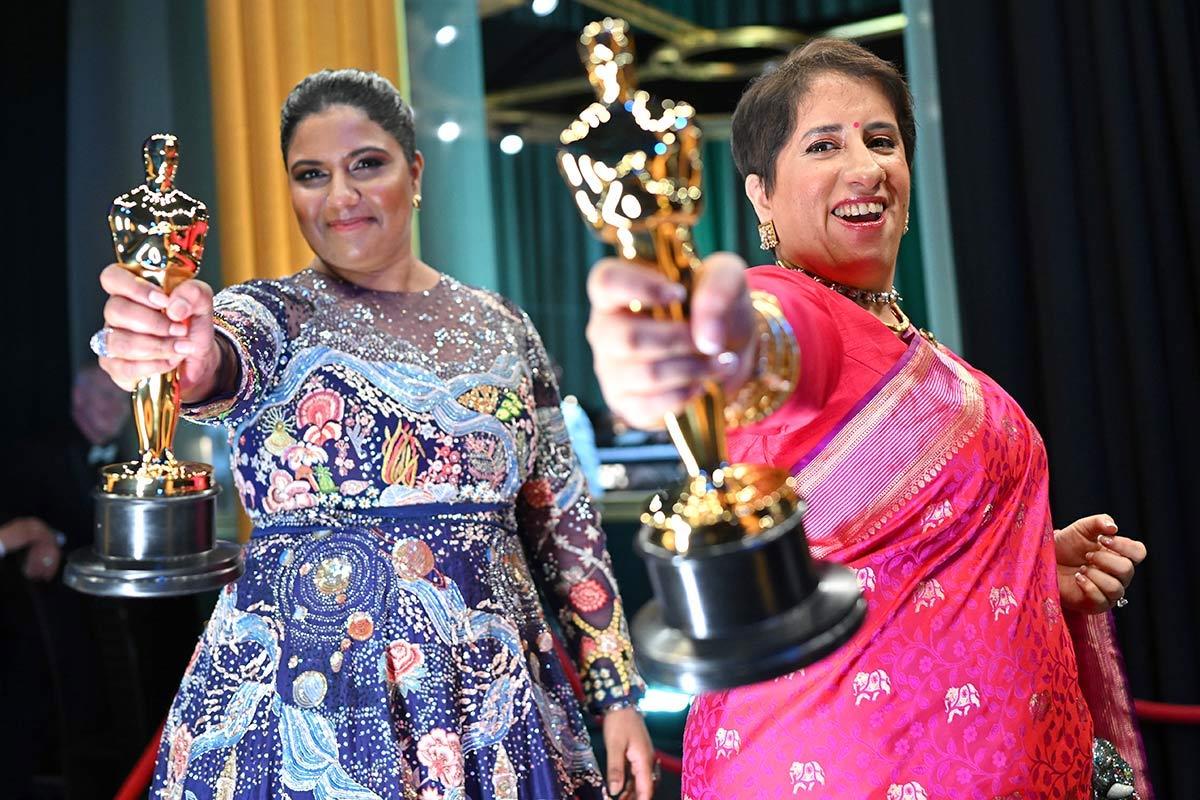 First Indian film-makers to receive Best Short Documentary Oscar, Director-Producer duo Kartiki Gonsalves and Guneet Monga's The Elephant Whisperers packs in a pertinent commentary on the bonds between man and nature.
But it is their elated reaction on stag1e, which made us want to cheer loudly for these two talented ladies even more.
EEAAO's multiverse of super sweeps!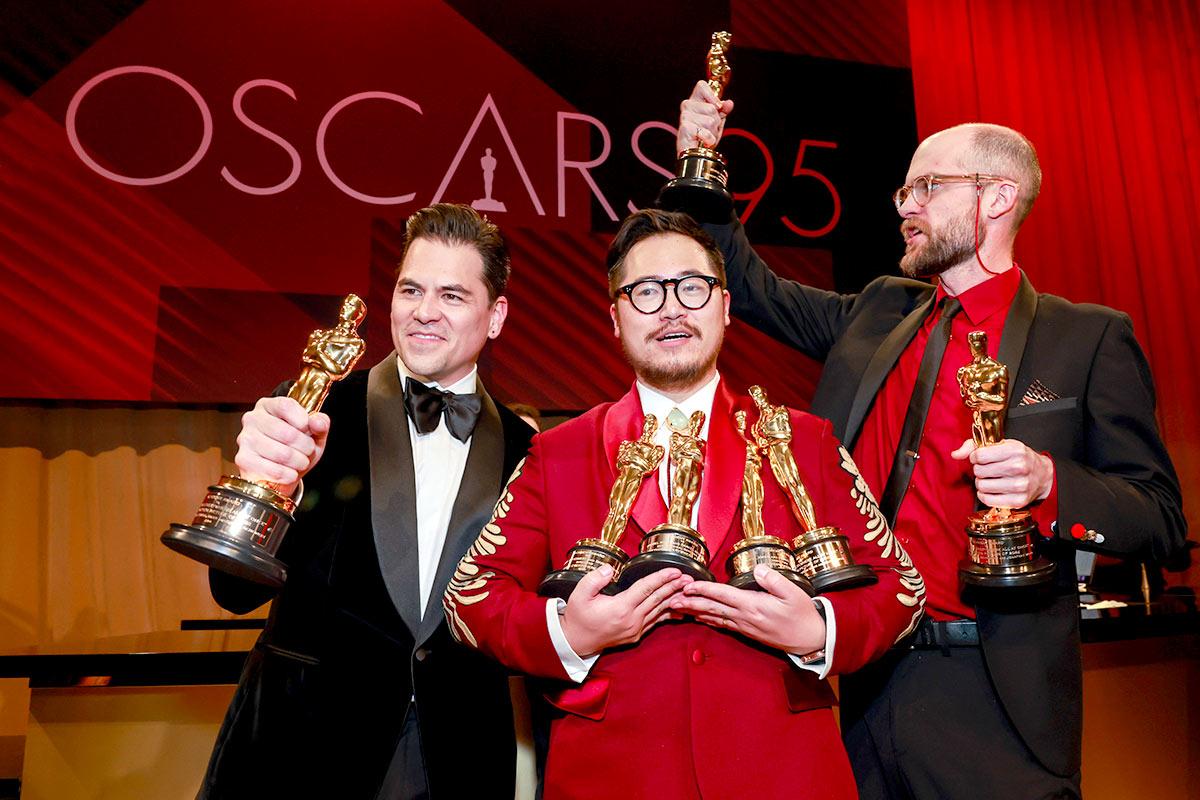 Of its eleven nominations, Everything Everywhere All At Once nabbed a good seven for Best Film, Direction, Actress, Supporting Actress, Supporting Actor, Editing, Original Screenplay and showed that the usually traditionalist Academy jury is capable of letting loose once in a while.
A poignant, personal story of a Chinese American family unravelling at a breakneck speed within a super weird, madcap multiverse, it's a miracle how the Oscars has embraced its bonkers allure wholeheartedly.
To imply something so wildly albeit brilliantly crafted by The Daniels as a mere beneficiary of tokenish representation undermines the enormous talent on display.
Charlie and Carrie reunite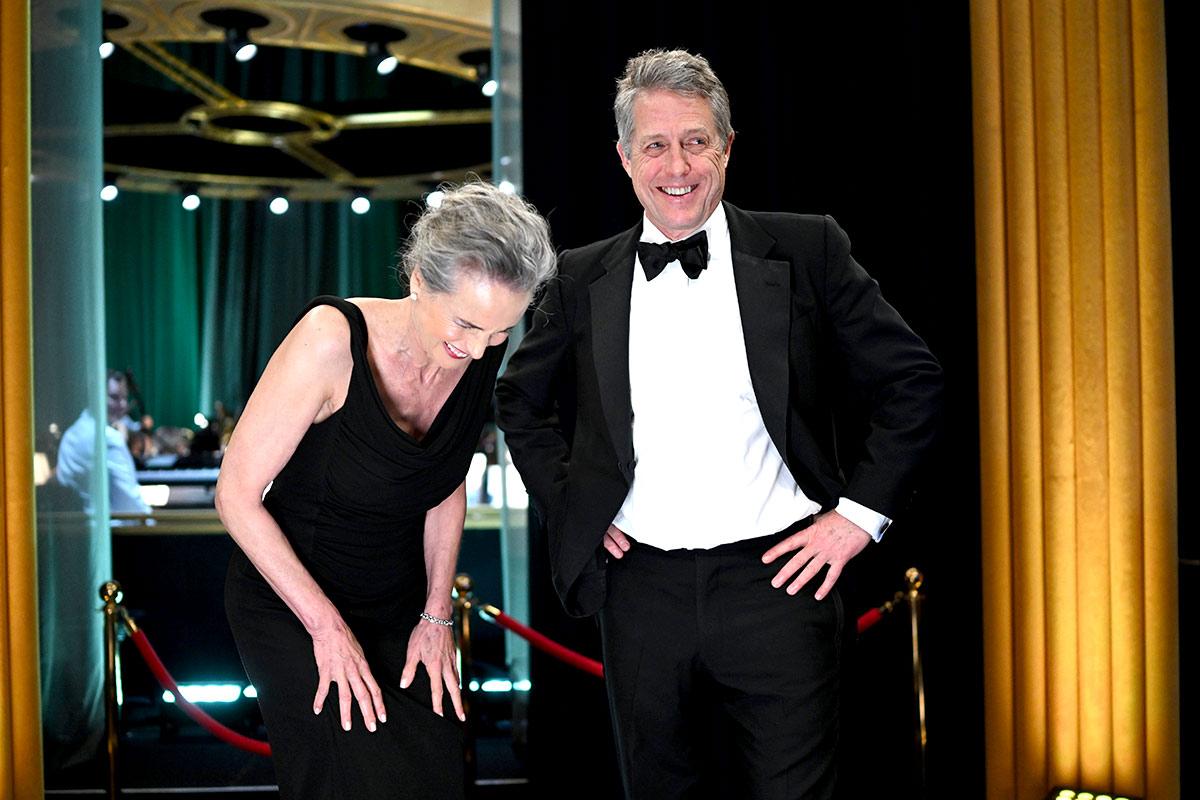 '90s buffs are bound to agree, the sight of Four Weddings and a Funeral's gorgeous leads, after nearly three decades since the rom-com, made for a splendid reunion.
Not only did the witty Hugh Grant and ravishing Andie MacDowell lend the proceedings some much-needed vigour but induced a desire to see the pair ignite the screen again for longer than 10 seconds.
Hee Haw!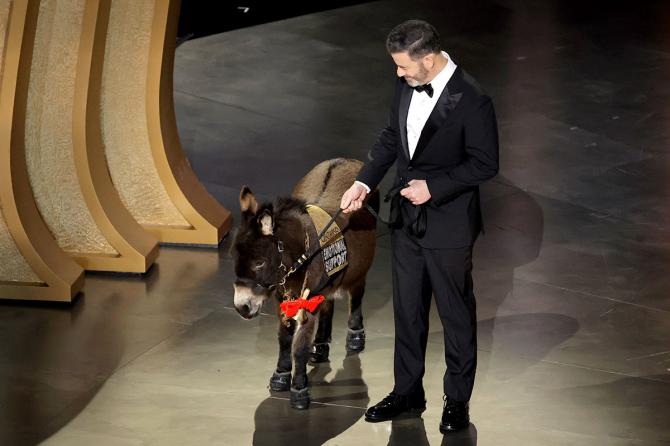 One of the unsung stars of Martin McDonagh's black comedy, The Banshees of Inisherin, Jenny the donkey had her moment when she appeared on stage alongside Jimmy Kimmel.
Although the original ass was probably catching the event LIVE, somewhere in Ireland, Colin Farrell's hilarious but heartfelt reaction to its emotional anchor in the Oscar-nominated drama, flying kiss et al, had meme enthusiasts in a frenzy.
And the Oscar for the hottest editor goes to…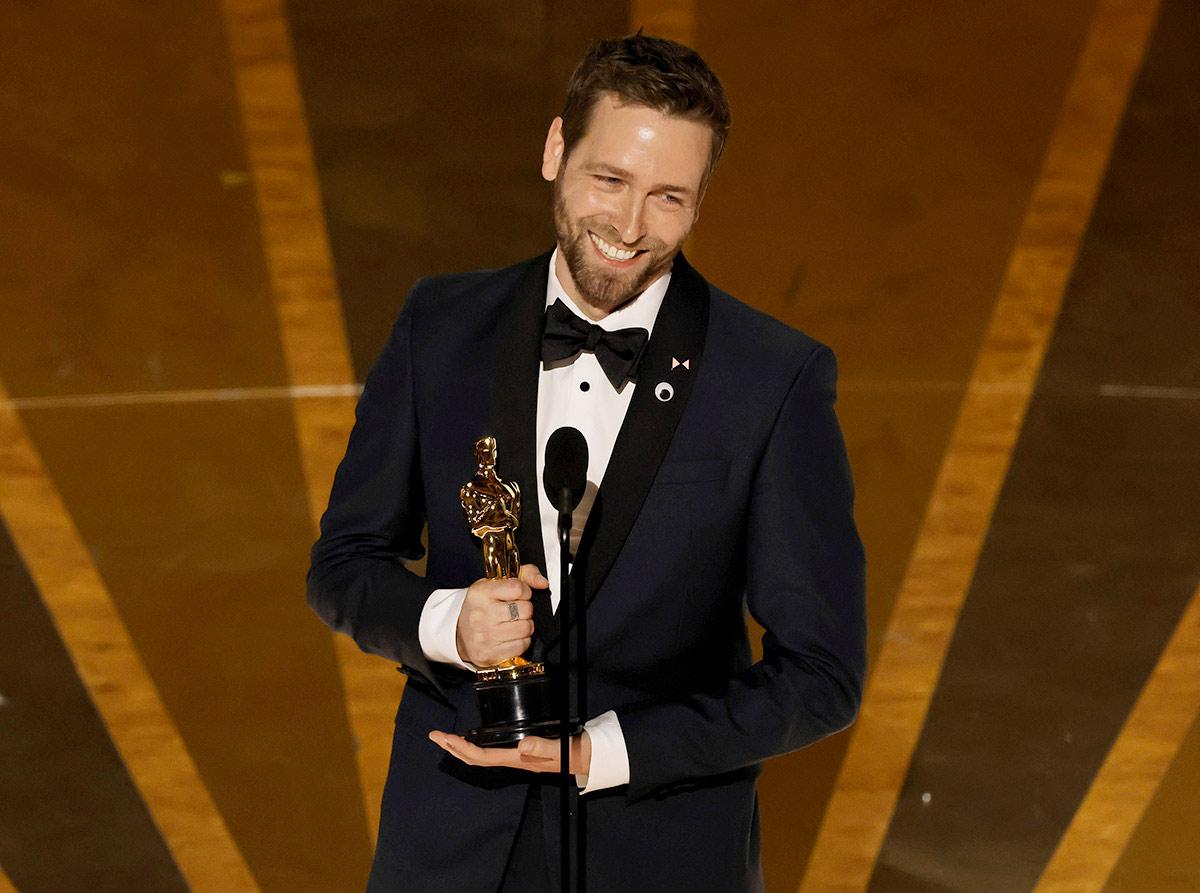 He came. He saw. He sizzled.
Nobody heard a word of what Best Oscar for Editing winner Paul Rogers (for Everything Everywhere All At Once) said in his thank you speech.
Can you blame them when a person looks THIS smouldering?
Best Birthday Ever!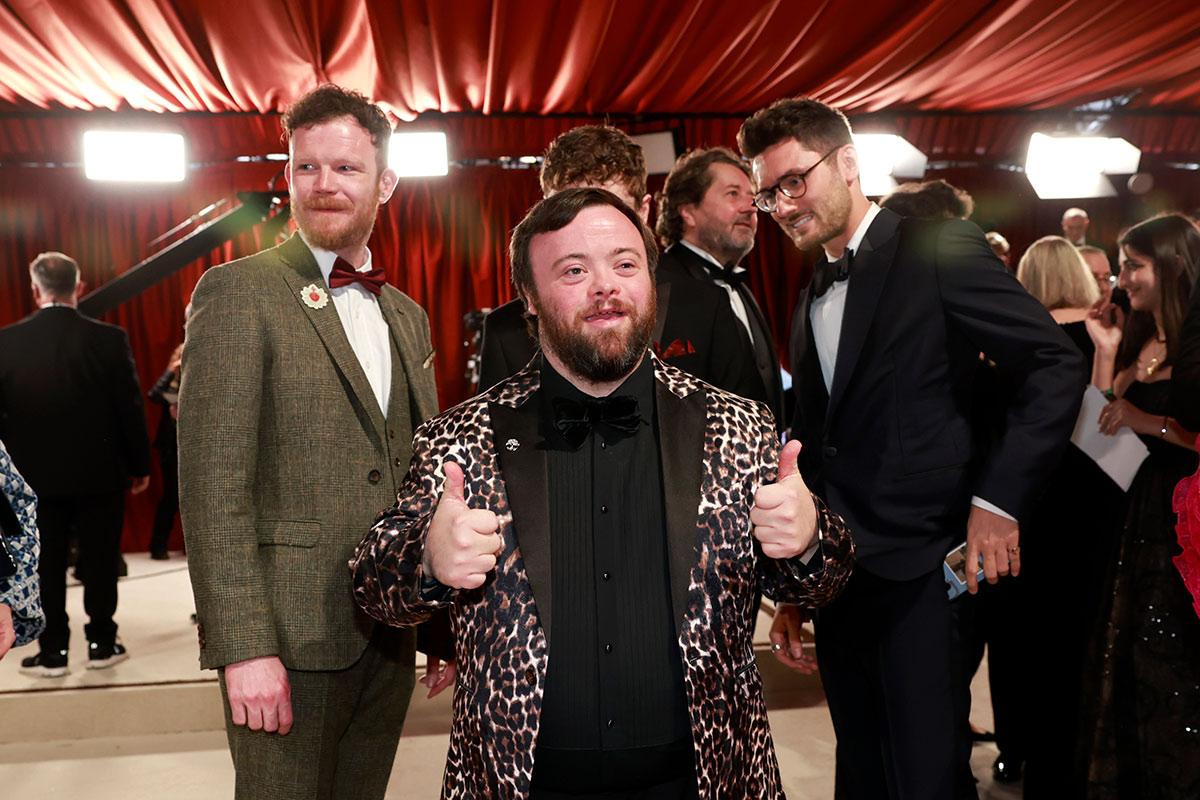 It's almost rare to come by a winning speech that's plain joy and not a statement designed for cheers.
Exactly why when the team behind An Irish Goodbye, Short Film (Live Action) winner burst into a spontaneous birthday song for one of its leads, James Martin, who has Down's Syndrome, is a moment neither will forget.
Mum's the word!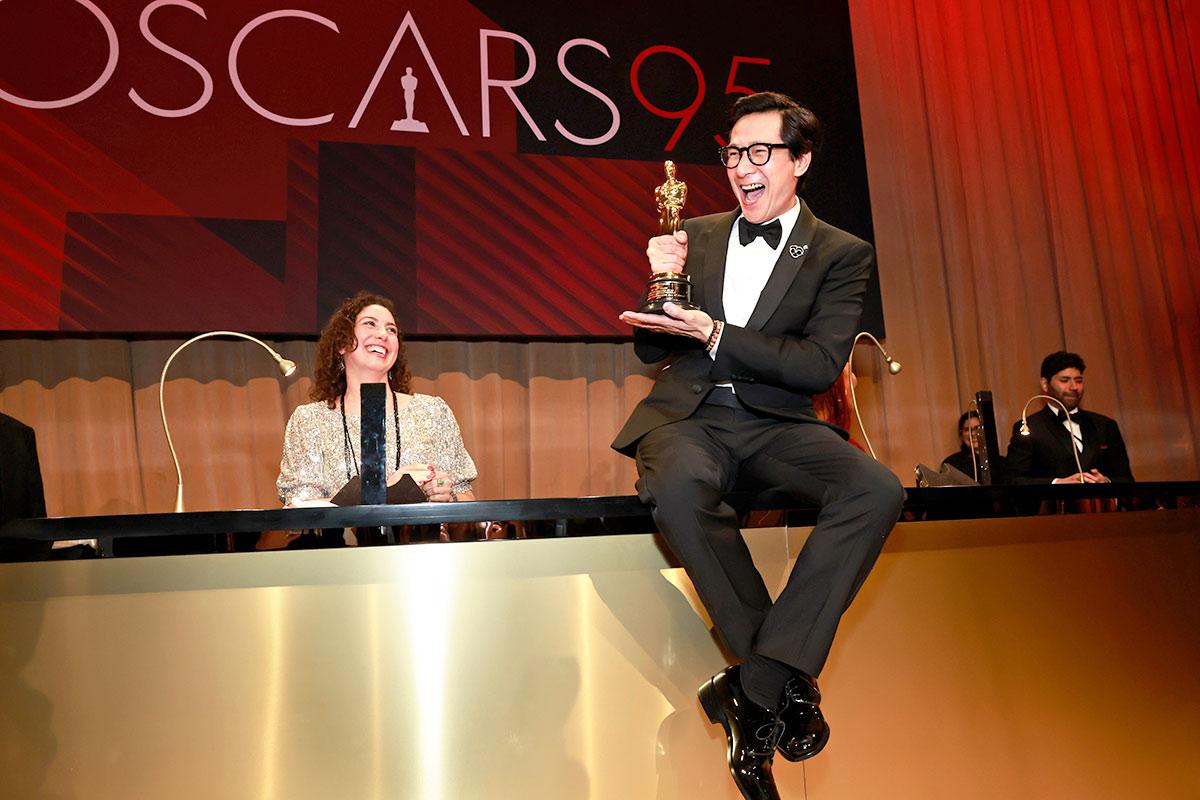 Oscars 2023 teemed in thank you speeches recognising mothers for backing and believing their triumphant kids then to reach where they are today.
Ke Huy Quan, actor: My mom is 84 years old, and she's at home watching. Mom, I just won an Oscar.
Volker Bertelmann, composer: When I was working on the film, I was thinking a couple of times of my mom because she was telling me every now and then — when you want to change humanity and empathy in the world, you have to start by yourself and your own surroundings.
Michelle Yeoh, actor: I have to dedicate this to my mom, all the moms in the world, because they are really the superheroes and without them, none of us would be here tonight.
Ruth Carter, costume designer: This is for my mother. She was 101.
Source: Read Full Article